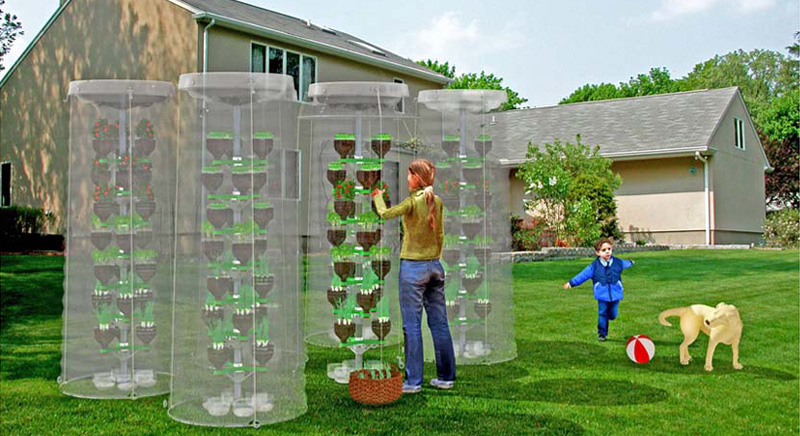 The global problem of recycling plastic waste has been resolved along with the emergence of the possibility of practical vegetables and fruits home-growing. All this is possible thanks to the project of one of the specialists of Designnobis, who invented a whole eco-system from conventional plastic.
Pet-Tree is an eco-friendly vertical gardening system made of used five-litter plastic bottles and containers. All this is arranged and combined into a tree-shaped structure. The device has a protective film, and the outer shell is made of stainless steel.
Also Pet-tree is equipped with a drip irrigation system and a water circulation system. The structure collects rainwater and uses it to subsequently water the seedlings. By the way, it is possible to grow practically unlimited quantity of cultures, vegetables and fruits in this construction. This is quite a good option for organic gardeners.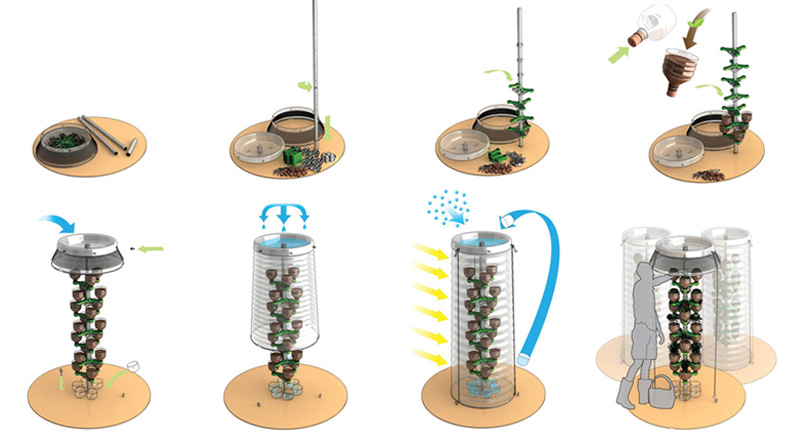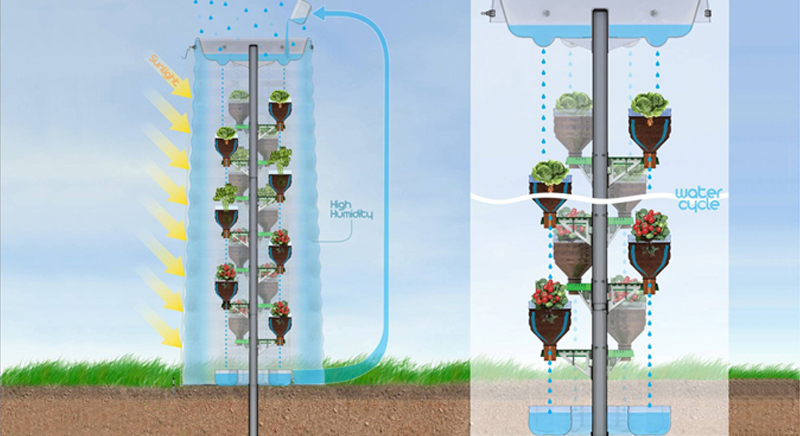 The system is easy to install and use, it does not occupy a particularly large area in the room. By its appearance, the project is designed to solve several global problems. One of them is water consumption. No wonder the whole world is talking about the use of water-saving devices in the near future. By using rainwater during operation, Pet-tree reduces the consumption of resources.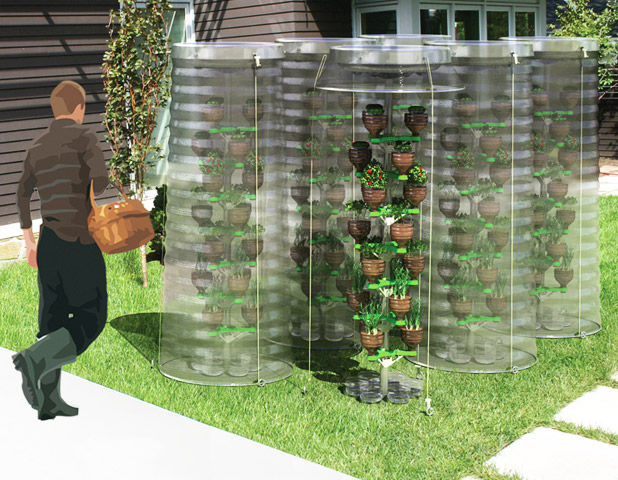 In addition, everyone knows how long the plastic decomposes in the soil. This takes hundreds of years, so the activists continue to fight for its high-quality disposal. And Pet-tree again solves this issue. The construction of the building requires a lot of plastic resources. And if five in ten people will have such an invention at home, plastic waste will disappear at all.
The moment of practicality of the system is no less important. Several species of plants can grow at the same horizontal level. Vertical design and drip irrigation contribute to a quality process of growth and a good harvest. The invention can be used both for household purposes for people who want to have fresh fruits and vegetables on the dinner table, and on an industrial scale.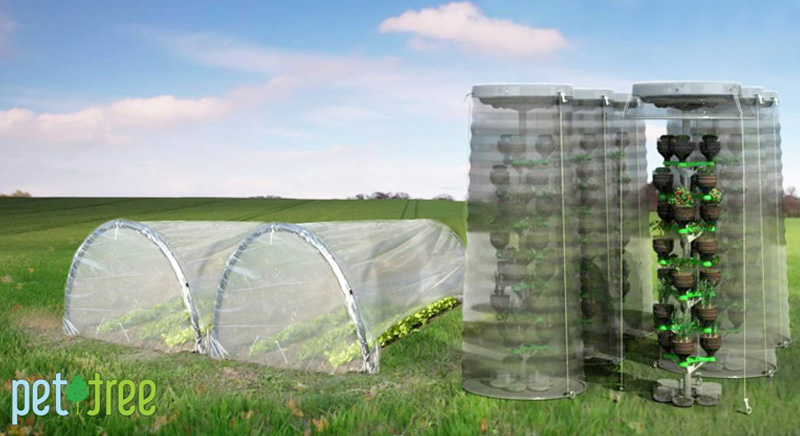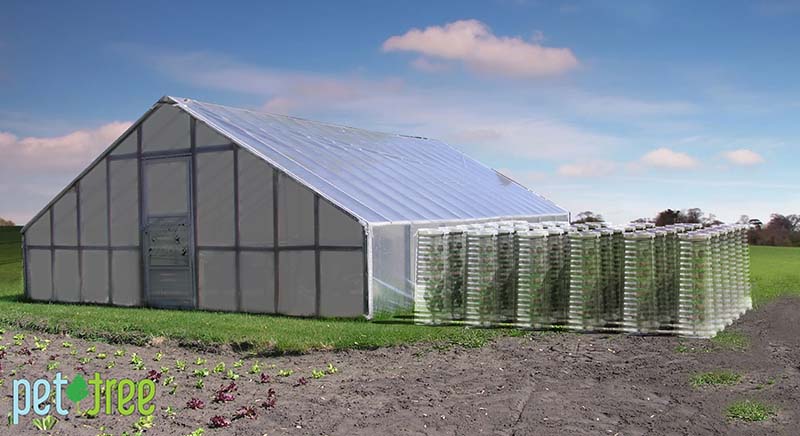 The authorship of the invention belongs to a one Hakan Gürsu from Designnobis Company. Recently, Pet-tree has been awarded four international awards.