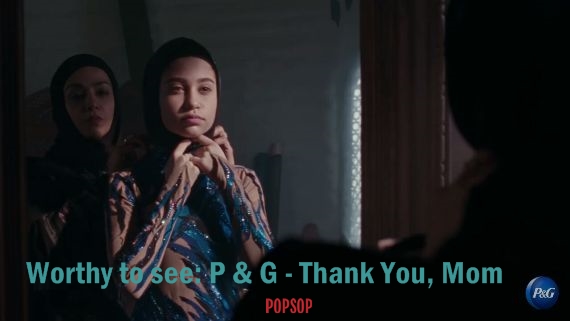 Holidays are over, but we are waiting for new events in 2018, including the XXIII Winter Olympic Games. The Olympics will be held from 9th to 25th February in South Korea in Pyeongchang.
Starting from 2012 Procter & Gamble, partner of Olympics, is rolling out heartwarming sequel film appeling to moms. These touching films draw attention to moms which help their children to achieve goals at all costs. Moms are those to whom we wanted to say «Thanks!»
«We believe that behind every athlete is an even more amazing mom – who has been supporting her child every step of the way. The "Thank you, Mom" campaign not only supports moms of U.S. Olympians and Paralympians, but also «moms everywhere who do whatever it takes to help make her child's life the best it can be» — commented Mark Pritchard, P&G Global Marketing and Brand Building Officer. 
In November 2017 P&G  launched a new short film called «Love Over Bias» in anticipation of the 2018 PyeongChang Winter Olympic Games. The new film also deals with issues of race, religion and sexual orientation and the support the athletes received from their moms.
In official statement, Procter & Gamble said, «The hope is that this film will help bring people together to talk openly about bias, its role in limiting human potential and the need to see beyond the things that divide us to the common things that can bring us together.»
The new film features six vignettes, including a girl whose culture does not believe femininity and competition are aligned, and a boy who comes from a low-income family whose parents will help him achieve his goals at all costs. Mom's unconditional love is critical to helping child rise above any judgements may have faced from others.
«Love Over Bias» shows us that each athlete's victory and triumph are based on mom's trust, care and love. P&G made the great campaign for moms who advocate for their kids — kids who have gone on to become Olympic athletes in great part due to the support of their mothers.