Have you ever really been thinking how much digital era has changed our perception of time, space, communication? A perfect chance to realize it gives us Alexey Kondakov, Kiev-based digital artist.
Reality borders are maybe not a category of flexible ones, but mind borders are another matter. Here, thanks to digital, everything is possible: to create uncreatable and to combine uncombined. When a taste and healthy irony are attached to this, we get impressive artworks of Alexey.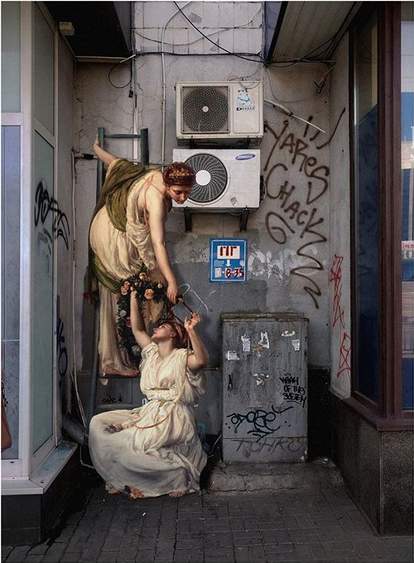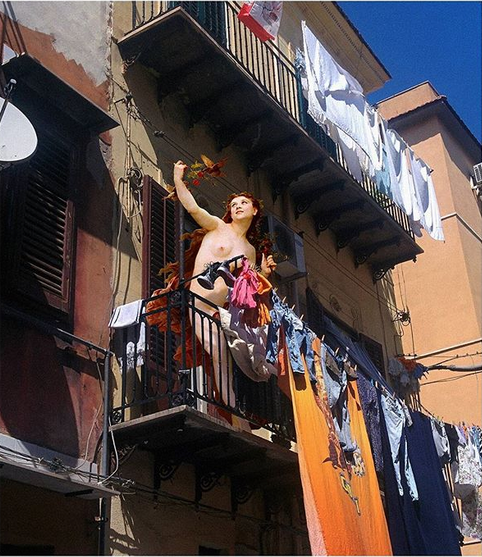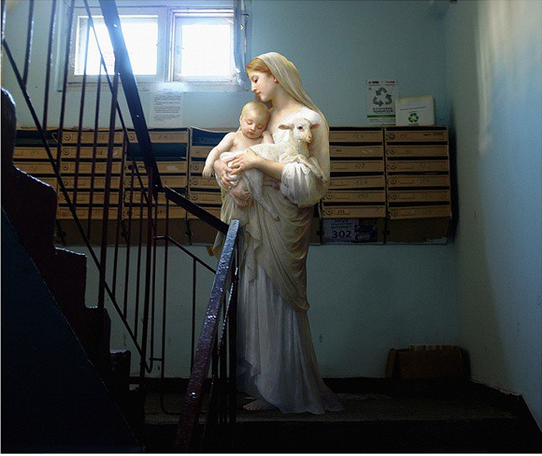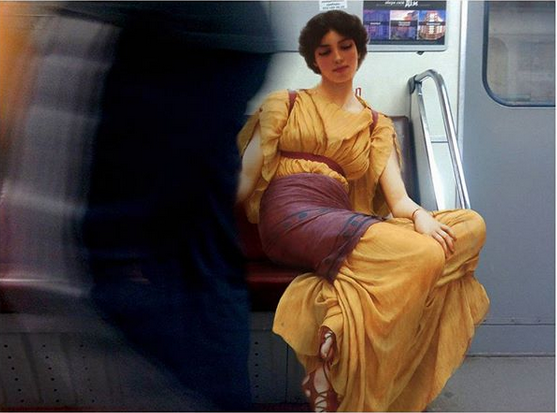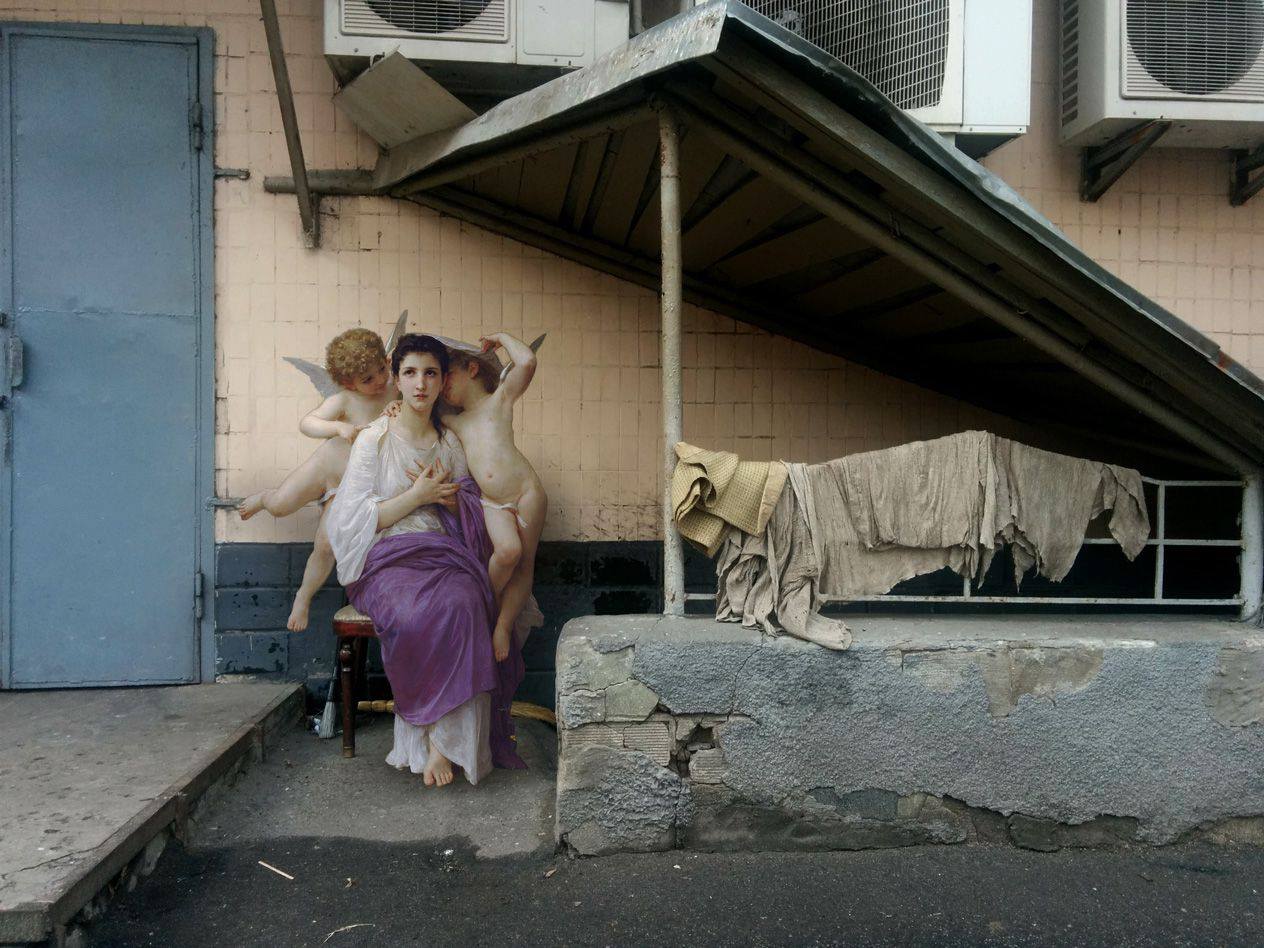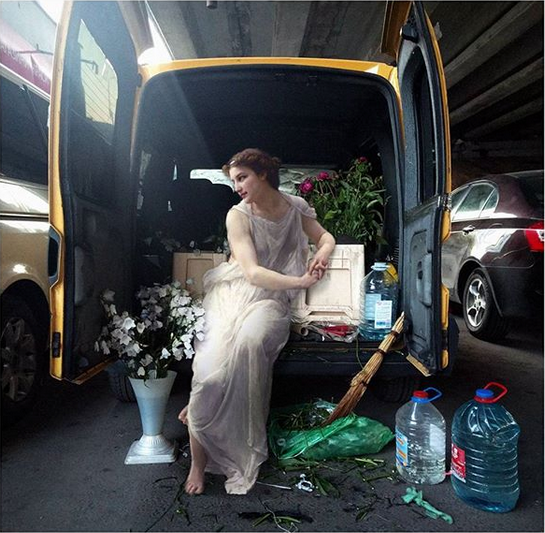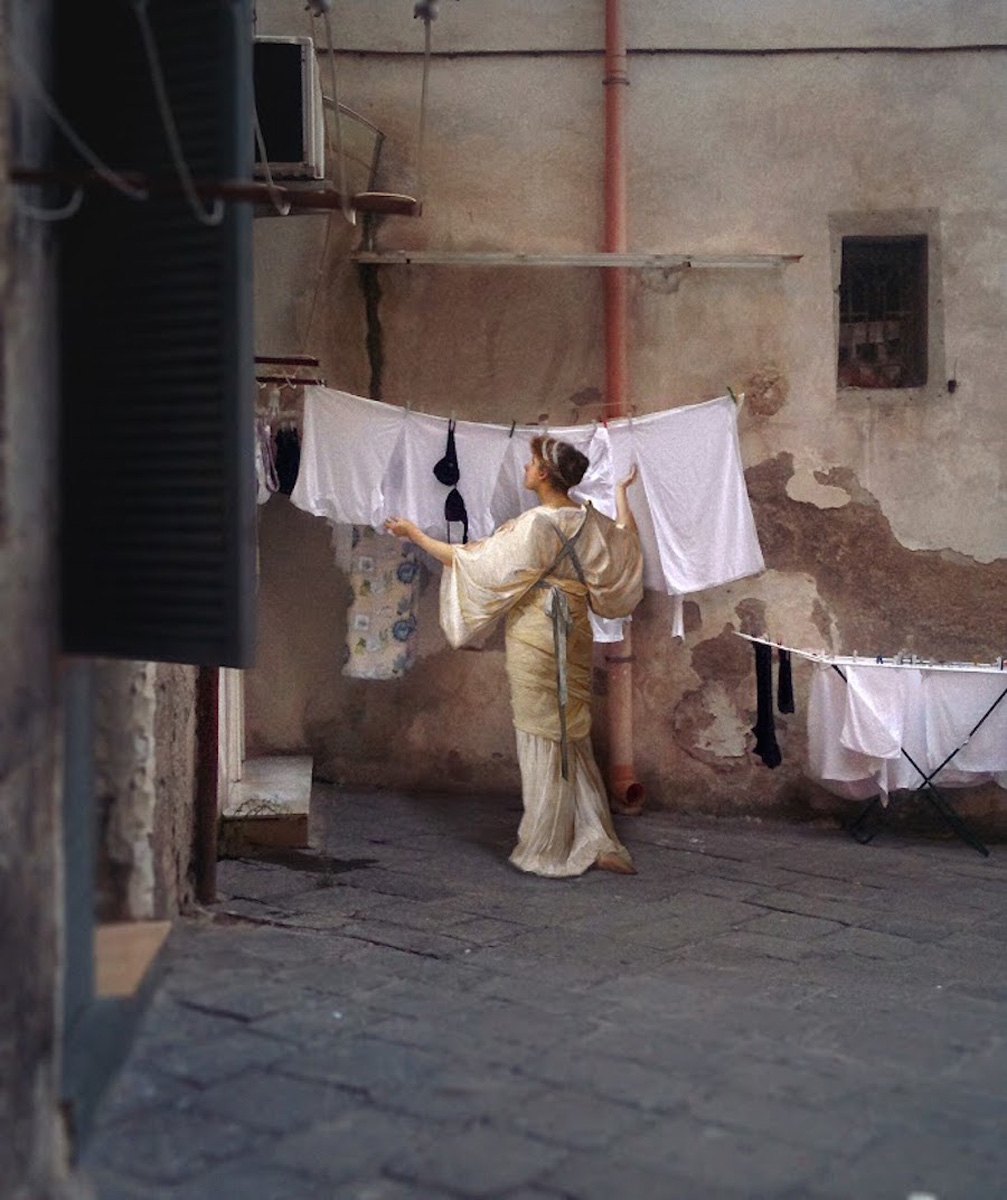 Alexey Kondakov about his project
My project is about life. I really want to avoid talking about social subtext or any educational mission. The project is definitely not about that. One evening I was looking at the pictures on Tumblr and on my eyes I found a picture on which the company drank wine. I thought that we are now, as people many centuries ago, going to companies and drinking. Only the entourage changed. Then I thought, what if I invite these guys to our reality, imagine they were here? And now the bridge near Osokorkov has sheltered the heroes of the picture of Caesar van Everdingen. «Nymphs Offering the Young Bacchus Wine, Fruit and Flowers» — so it is called. Then I wanted to see in the transition a noisy company of merry guys who gathered to spend time together in the city or go to the movies. And these characters I got at the work of another artist. So the cycle «2 Reality» began, in which I invite the characters of paintings of old artists to visit us. By the way, the name itself is completely random, it was necessary to name the folder with the works, and this was the first thing that came to mind. In the end, I left it like this.
I do not like the definition of «kitsch». It seems to me morally obsolete. No, my work is not kitsch. Let's call it in a different way, say, «thrash poeticization», is that right?
Attitude of the public
Art, unlike creativity, is always a challenge. In the case of Alexey — to obsolete models of perception, snobbery and, of course, academicism. Although the audience to which this relates is unlikely uses social networks as a place for observation, we were curious to find out whether there is a reaction to Alexey's work in the spirit of «How dare you to change the famous masterpieces?».
But this did not work out. According to the comments on Alexey's work on Instagram, it is possible to compile a «Short Dictionary of admiration words in different languages of the world», but the platform is completely useless for assessing categorical views. Or maybe we have changed enough to relate to everything easier.