What do the singer Pink's husband, the «nitro clown» and the Australian unicorn have in common? For 15 years Carey Hart, Travis Pastrana and Josh Sheehan have brought to the next level one of the most revered disciplines in the world of extreme sports – freestyle motocross (FMX).  What's more, they have one common element in their extreme practice, that brought fame – backflip, back somersault on a motorcycle.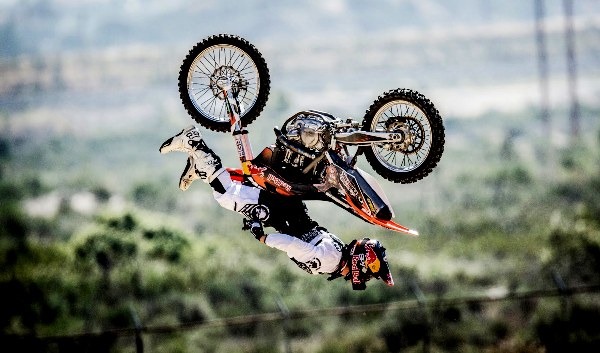 FMX
Homeland of FMX  is the USA. In the 90s many riders stopped chasing speed and focused towards jumps and tricks on bikes. Yesterday's motocrossers became FMX riders, the first «stars» appeared, the first prizes on contest were won. To this day, the most famous FMX contest is Red Bull X-Fighters, which has been held since 2001. Winners of this contest automatically take worldwide fame.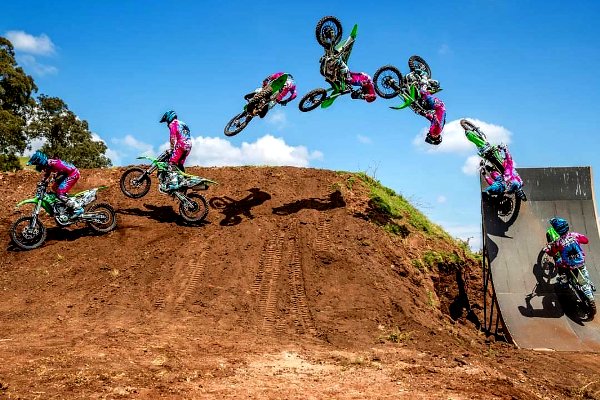 One trick to win them all

Freestyle motocross  – discipline, consisting of acrobatic sketches and mind-blowing tricks, but among all the tricks that can be done, the backflip has a special position. It is believed that its appearance brought the freestyle to a new level, and further complication of the tricke — double backflip and triple backflip questioned the existence of gravity. This trick is breathtaking but also very dangerous. Despite this, everyone is dreaming about it. For example, the Australian rider John Sinclair spent 8 months in the hospital, recovering after an unsuccessful backflip attempt, but after he made a dangerous element. Bruce Cook became the first athlete who managed to make the famous backflip with paralysis of the legs.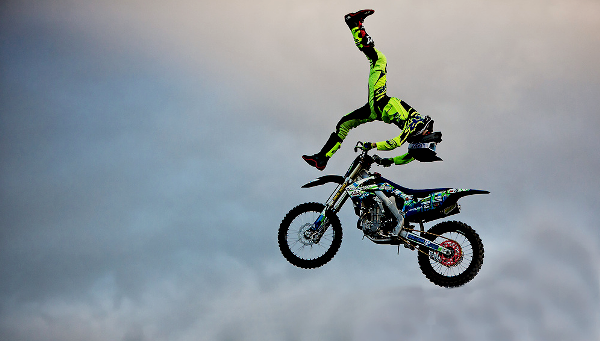 Сarey Hart

The famous FMX-rider is also known for his tattoos , for filming in «XXX», «Angels of Charlie», as well as for a wonderful family with Pink, singer and rebel. Long before he married, in 2000, Hart inscribed his name in the history of FMX, making the first backflip in history. Despite the unsuccessful landing, an attempt to argue with gravity was counted. The next 6 years, Travis Pastrana left to beat Hart's record. It was possible to do this in only one way — by doing a double backflip.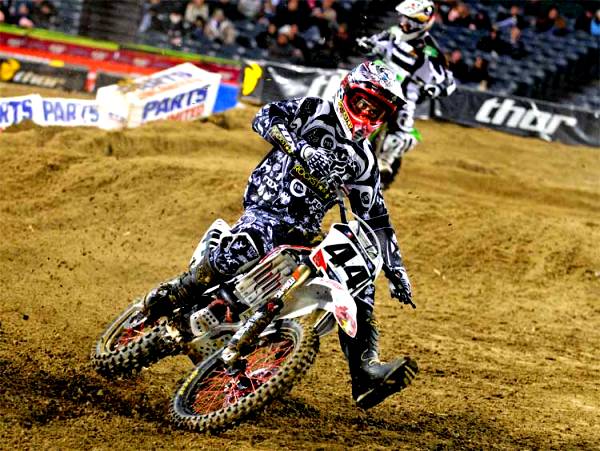 Where to see Carey Hart:
Instagram 
Facebook.
Here you can watch the first backflip ever in 2000:
Travis Pastrana
The legendary rider is considered to be the founder of FMX. He started to compete in international motocross contests from Puerto Rico, although he was born in the USA. His personal, and, incidentally, the world record, was a double backflip, which he performed on Red Bull X-Fighters in 2006. This was the first and the last time in history when Pastrana performed this complicated trick in public.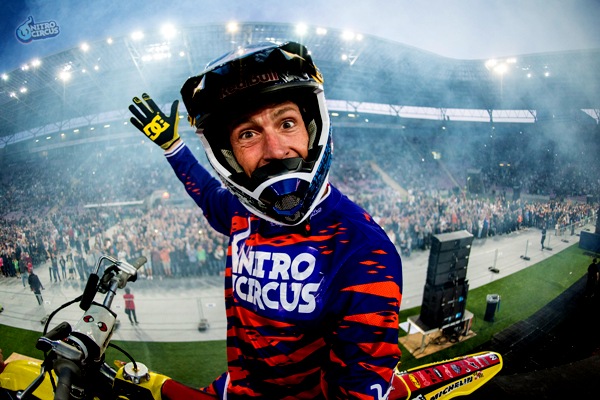 Surely he did not know that after 9 years he will train a guy who will make a triple backflip. Over the past 12 years, the name of Travis has become synonymous with the guru of FMX. Today he is 34 years old. On his account 32 operations of varying complexity. He was jumping from an airplane without a parachute. In addition, Travis is the founder of, perhaps, the best FMX show Nitro Circus.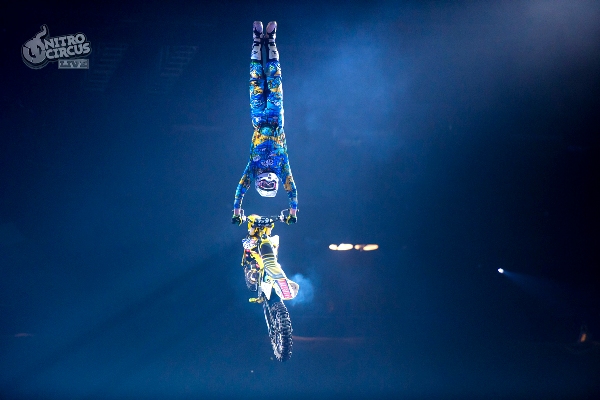 «You can go as high as you want, as far as you want, and when you reach the limit, you find a way to build the ramp bigger and go even higher" – he says.
Where to see Travis Pastrana:
Instagram
Facebook.
Also strongly recommended official channel of Nitro Circus on YouTube.
Here you can watch the first double backflip ever in 2006:
Josh Sheehan
The FMX rider from the Nitro Circus team was born and raised on a farm in Australia, but this is not what made him famous, of course. The man who has nickname "unicorn", everyone knows for the triple backflip that he committed in 2015. His attempt had two ends: the first – winner on two wheels, the second – looser on four wheels on the way to the hospital.
The whole team was working on this record, including Pastrana himself. In his spare time, Josh shocked the public with his «everyday» tricks. One of them is a double backflip.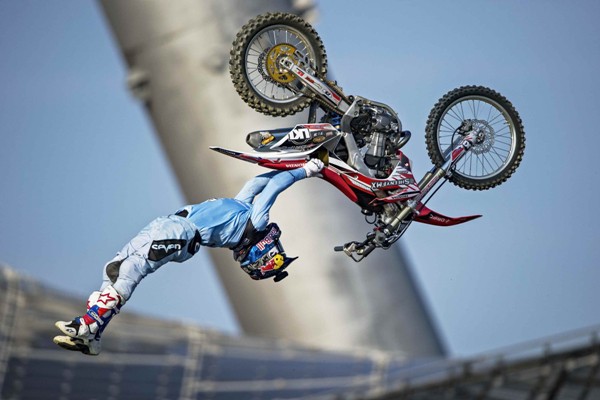 "Some people want to be extreme and be different. … I love pushing the limits," he says. "I know a lot of racers that are very good that just think, 'No way, I don't want to hit jumps like that. It's crazy, too dangerous.'"
Where to see Josh Sheehan:
Instagram
Facebook.
Here you can watch the first triple backflip ever in 2015: