Heat. Thirst. Beer. Anticipation. And despite the fact that the culprit of anticipation is inside, what kind of empirical info-reflection bears in itself and what effect has on the consumer what remains outside.
We bring to your attention a review of the most interesting packages and tactics of promoting Carlsberg beer over the past 5 years.
Extra pleasure when buying 11 jars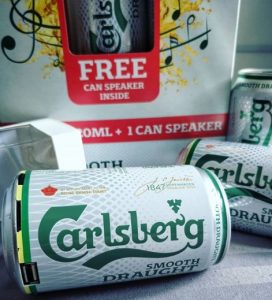 From 2015, limited local series of promotional packages will start, including 11 cans of beer and a Carlsberg speaker system made in the form of Carlsberg Smooth Draft, to which you can connect any audio media via USB and turn on the sound through the speaker built into the can itself. The subtext is to enhance the pleasure wave of taste sensations with audio perception.
Probably the best poster in the world
In 2015, Taxi Studio created a "Probably" logo for Carlsberg to enhance the brand's premium positioning. In the same year, Carlsberg placed «probably the best poster in the world» on Brick Lane in London. Minimalism with your own eyes: a green full-length poster with one inscription and one tap with beer served through it. During the day, 1400 glasses of Carlsberg were poured, which was reflected in coverage in the Guardian, Telegraph, Sun Online and many other publications, as well as in more than 3 million publications in social networks, where, in recent years, it has become a legend «probably» in most cases changed to «definitely.»
Not a beer alone
Carlsberg launches a line of cosmetics using beer in 2015. For the production of one 250 million bottles of shampoo at least 0.5 liters of frothy drink is used.
According to company spokesman Jim Daniela, despite its seeming simplicity, Carlsberg cosmetics are really good for the skin and hair. Beauticians have long known the beneficial properties of barley and hop grains, so they are actively used in the manufacture of shampoos, gels, creams and other means.
Limited Edition for the Year of the Monkey 2016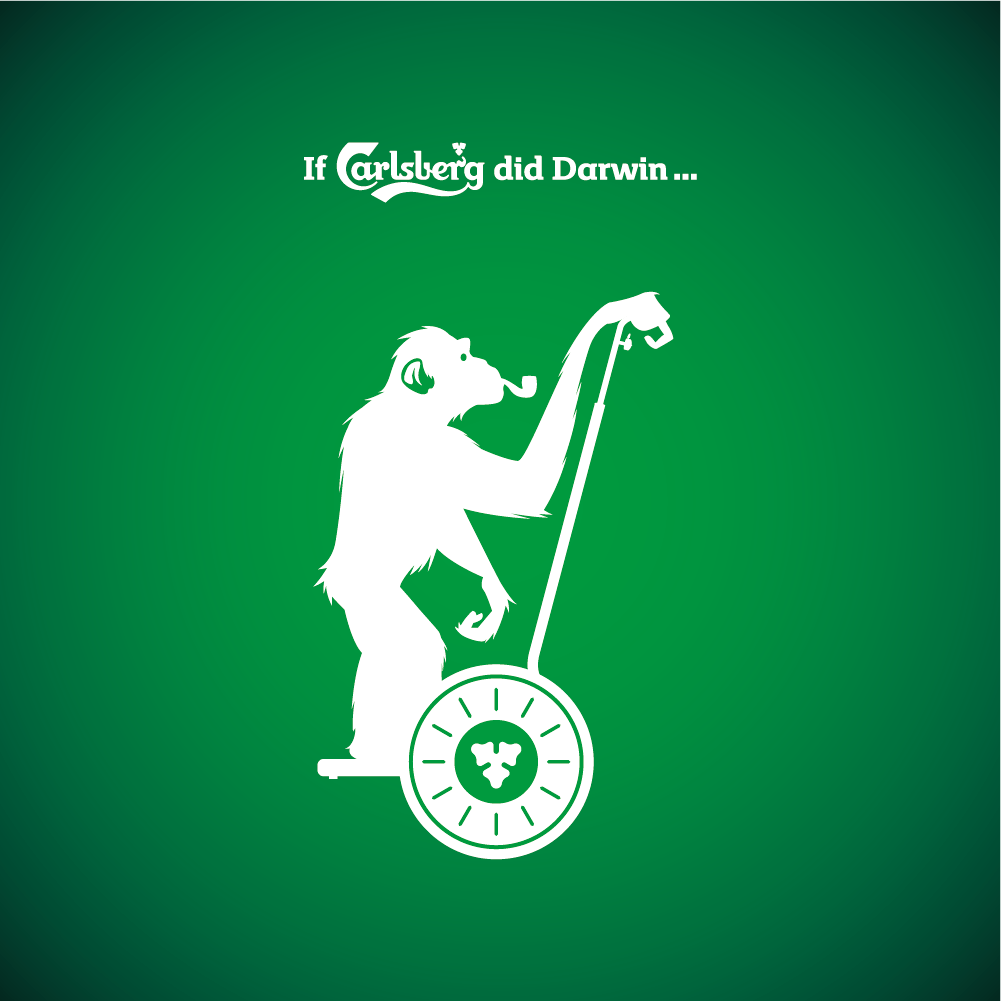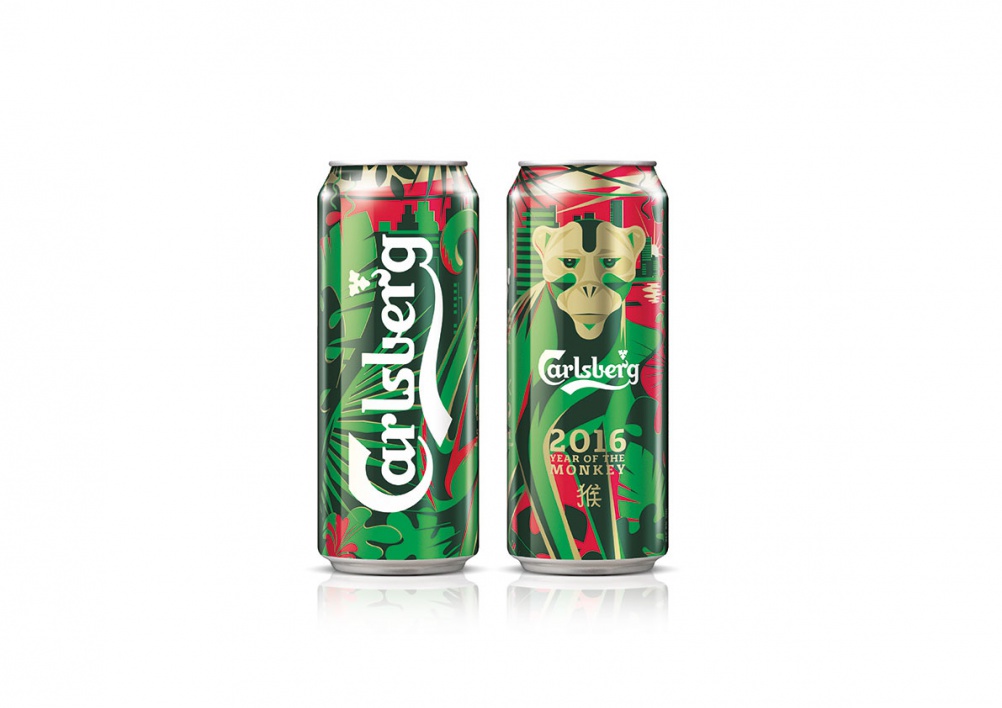 How green is green
#greenfiberbottle design revealed today at #sb16Copenhagen. Sustainability takes shape. https://t.co/1F5R78ZR40 pic.twitter.com/BobTV1SGcv

— Carlsberg (@carlsberg) September 28, 2016
Green is the color of the environment and Carlsberg. The colors on the labels repeat the natural colors of the hops. In order to immerse into the environment, Carlsberg essentially changes the green ink on Cradle to Cradle ™ labels at Silver level in 2016 for better processing. These paints, in addition to environmental friendliness, are made using renewable energy sources.
Millennium Series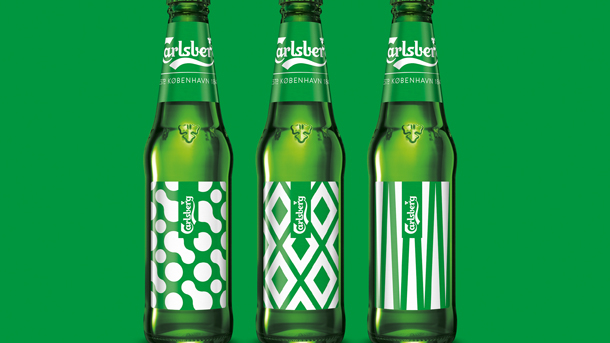 In 2017, Carlsberg releases a limited packaging series called Kobenhavn in honor of the Danish capital with an abstract interpretation for the millennials generation.
Carlsberg in black
In the same 2017, Carlsberg releases the Black Gold packaging series for the German market. Black Gold is a dark pilsner brewed in the same way as the premium Carlsberg variety, only for a longer period, which gives it a richer taste and higher alcohol content. This difference is immediately transmitted using black and gold print.
Carlsberg in red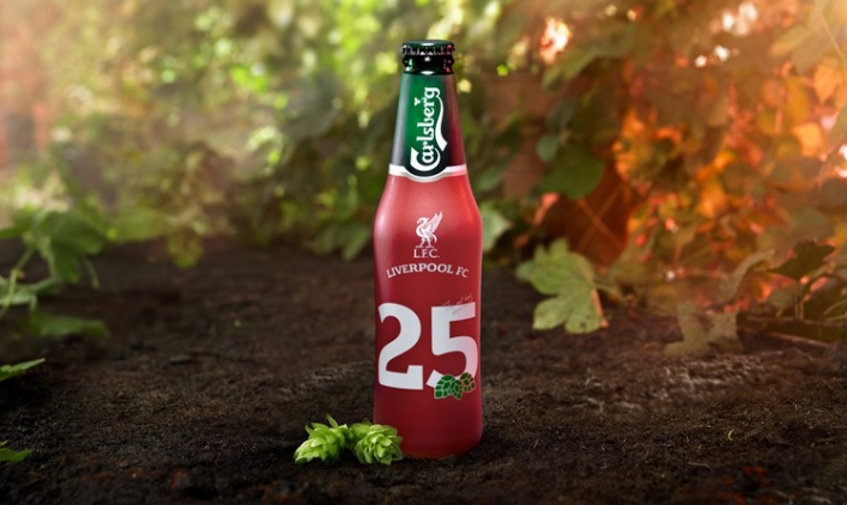 In 2017, Carlsberg celebrates the 25th anniversary of its partnership with Liverpool and produces limited edition beers using unique research and state-of-the-art technologies that incorporate the atmosphere created by fans.
Scientists from the Carlsberg research lab in Copenhagen grew red hops, dipping them into video footage of Liverpool's 25-year-old matches and the sound of roaring supporters. The unique process was made possible by installing a powerful sound system and a video screen displaying the iconic moments of the LFC of the last three decades in the greenhouse of the Copenhagen brewery. After six months, the red hops were harvested to make special Carlsberg Liverpool FC beer.
76% plastic reduction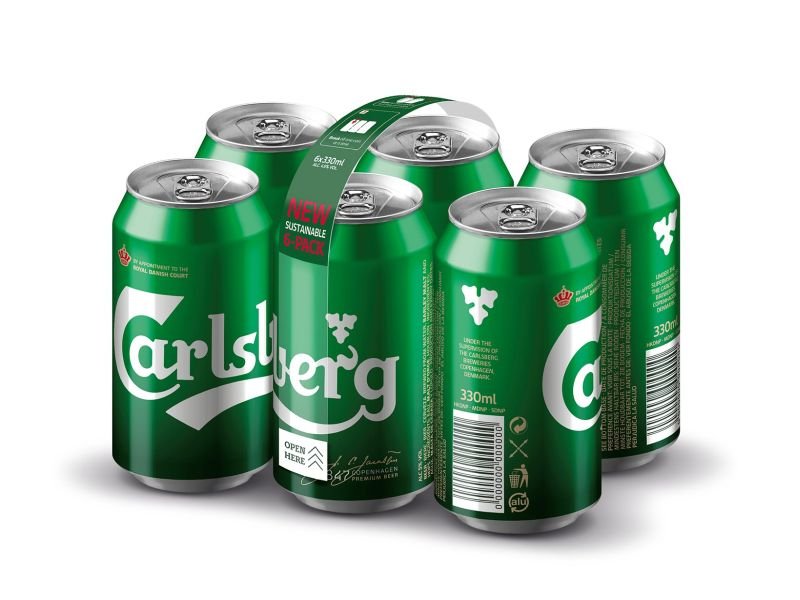 The Snap Pack, released in 2018, involves gluing four, six, or eight Carlsberg cans instead of using plastic rings, which will reduce plastic to 1,200 tons per year. This project has been developed for three years together with the innovative beverage packaging company NMP Systems.
˜
We are always striving for improvement, and today's launch clearly shows our desire to follow in the footsteps of our founder towards a "better tomorrow". Carlsbbeer with less environmental impact, — said Cees' t Hart, general manager of Carlsberg Group.erg's Snap Pack will significantly reduce the amount of plastic waste, and we hope our consumers will get better beer with less environmental impact, — said Cees' t Hart, general manager of Carlsberg Group.
˜
Caviar with the taste of beer for the 2018 World Cup
For the World Cup, Carlsberg and CP + B Copenhagen created caviar with the taste of Carlsberg Caviar. Specialists used molecular kitchen technology. The purpose of the unusual dish was to honor Russian culinary traditions, adding to them the taste of Denmark. Chef Umut Sakarya, who worked on the creation of Carlsberg Caviar, said that in recent years in the molecular kitchen there has been a tendency to develop artificial caviar with different tastes.
˜
 We thought it would be interesting to create caviar from beer to give football fans a taste of Russia,-he said.
˜
Repeat red, but with barley
In 2019, in honor of the historical step of changing the color of the players to red and relations with Liverpool, which cover 26 seasons, Carlsberg reddened completely. This is a completely red label, bottle and brew.
˜
Unlike traditional red ales, the red color of this pilsner comes from the outer shell of a variant of red barley, which has relatively low climatic resistance and, therefore, has proven difficult to increase the amount required for cooking. It took more than a year of experiments, but we We are glad that our team was finally able to hack it. We prepared this special beer for Liverpool fans and hope that they will like it, — commented the development of Birgitt Skadhaug, head of research laboratories of Carlsberg.
˜
Fresh beer thanks to the lid ZerO2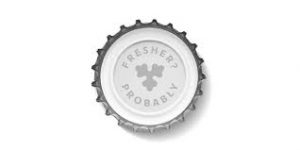 In 2019, Carlsberg launches bottles with ZerO2 caps containing an oxygen scavenger in the package. The bottle becomes less oxygen, which reduces oxidation and provides a longer period of freshness.
Social Policy Carlsberg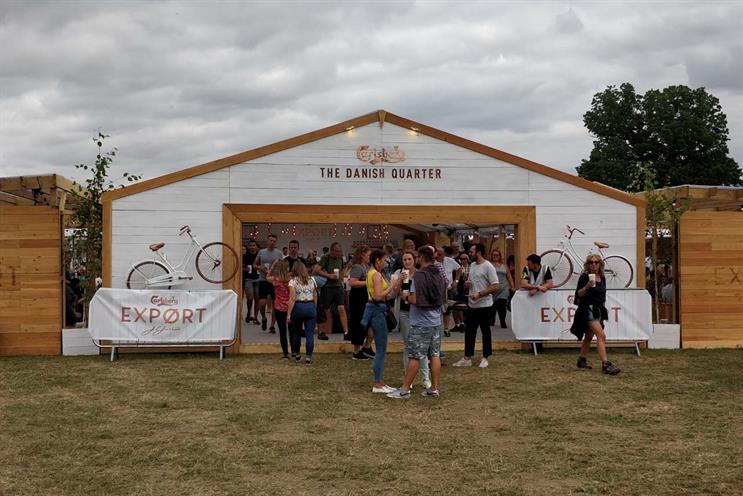 In recent years, Carlsberg has been increasing its presence at Latitude, Reading & Leeds, Download, CCF festivals. Organize your space with a bar, a DJ booth, a small stage and tables, where visitors can also use free Wi-Fi and recharge their equipment. A Gif-kiosk is installed in which you can make a short video taken on a bicycle and receive it by e-mail in the form of a corporate Gif.
Participation experience adapts to each festival. For example, at one festival, the brand offered Danish lessons on baking bread and making bracelets.
Carlsberg also founded the eponymous fund, which is one of the oldest commercial foundations in the world and supports basic scientific research in the natural, social, and human sciences by providing grants for socially important projects.
Carlsberg is multifaceted and does not stop at the introduction of technological trends, environmental developments and promotional campaigns in its packages and promotions, accompanied by the release of new series of beer. Among the sustainable development goals, the company highlights the use of 100% of electricity from renewable sources at breweries by 2022, reducing carbon emissions at breweries by 50 percent by 2022 and reducing water consumption at breweries by 50 percent by 2030.
The Carlsberg advertising campaign starts with the launch of production in 1847. The original logo has not been changed, and some advertising campaigns, among which — the 2009 advertising video, advertising video for 2017, advertising video for 2018, advertising video for 2019, as well as a poster of 1920, ready to celebrate its 100th anniversary, leave a pleasant aftertaste.