Managing a hotel is like steering a ship on a round-the-world voyage, every day brings surprises and emergencies. One day you are nominated for prestigious prize, and next the Internet fails and the guest, having mixed up the dates, asks to check him in to a fully-booked hotel.
«Our experience with owning family hotels in France and in Switzerland showed that there is no efficient and profitable family hotel business unless you are not physically present every day to cash up by yourself, you have to go in the heart of things and even take part in the operations. In that way a family run hotel – through saving on staff costs and a highly personalized client offer – could survive in competition with chain hotels. Distance management for the hotels just does not work», — says Maria Lipko who manages their family 3* hotel Grichting & Badnerhof on a spa & ski mountain resort in Leukerbad, Switzerland, before managed their family 3* hotel on a ski resort in Saint-Gervais-les-Bains, France, MBA in international hospitality and service industries of Glion Institute of Higher Education in Switzerland.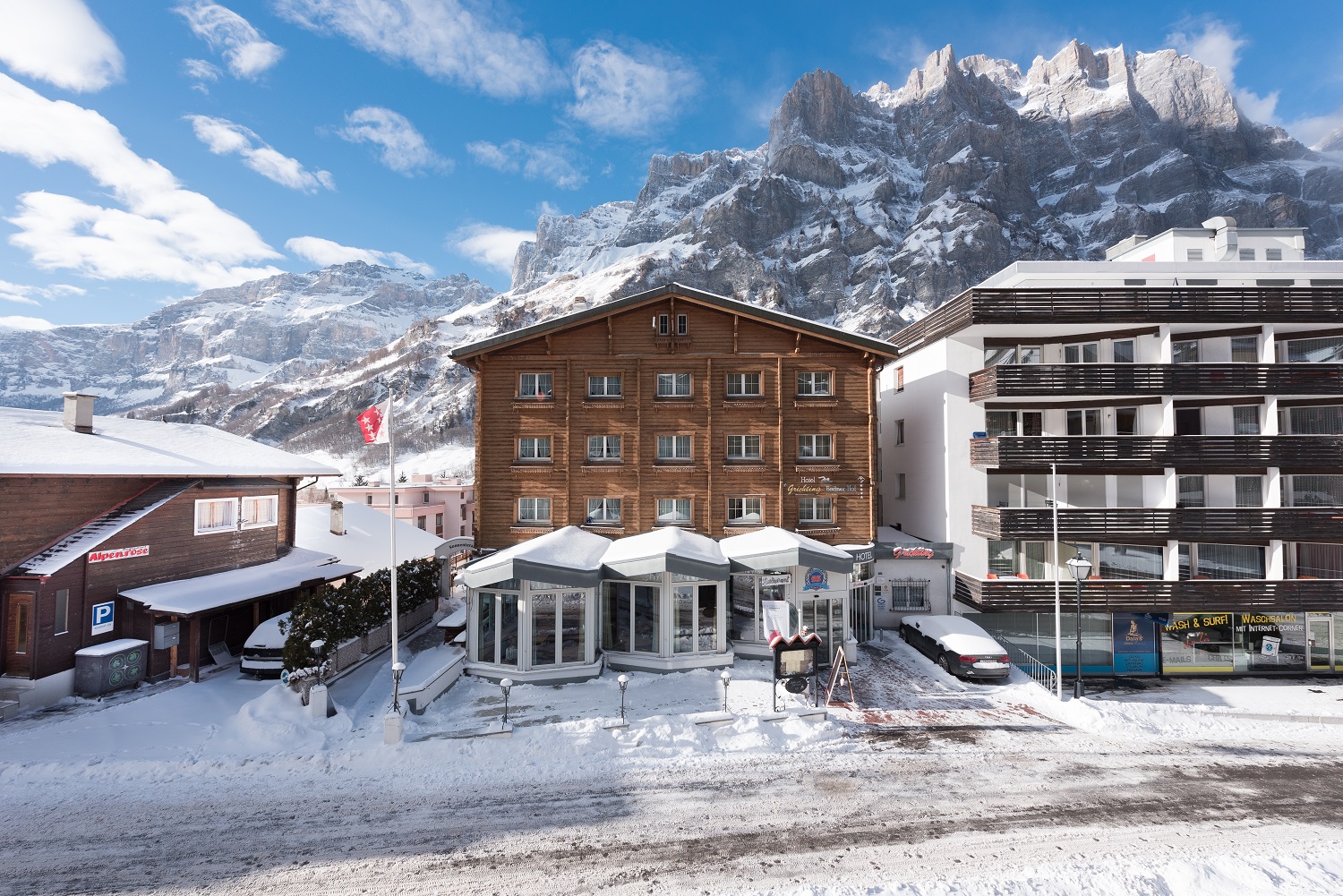 This industry keeps you on your toes. Keeping up with the times requires staying on top of changing value systems and guest expectations. Often small family organizations turn to larger ones to learn from how to approach a problem or situation. However, isn't it time for big players to pay attention to small ones? The latter are flexible and adaptable faster. The bonus track is a personalized approach, a cozy atmosphere and a certain tactile experience: moments of silence and the opportunity to make guests feel at home.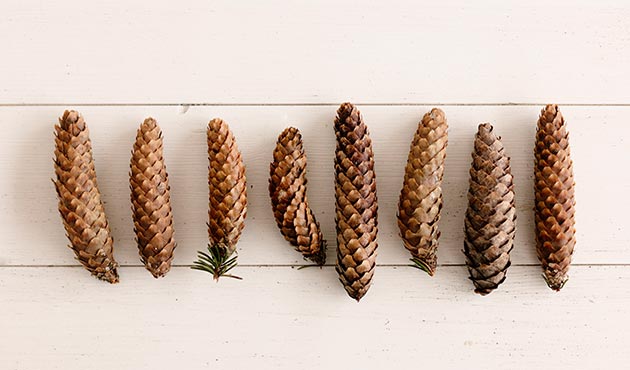 According to Anna Shulyak, co-owner of the family-run Wooddream hotel near Lappeenranta, Finland, "The idea is to provide quality, carefree and relaxing retreats for busy people from all over the world. We built the villas ourselves and welcome the guests ourselves». Anna and Alexander admit that they spent a whole year searching for the perfect name for their hotel.
Market overview
In the post-covid world travelers tend to primarily concern with safety and therefore choose family hotels. "Fewer people pass through them and the owners are more careful about hygiene, because they do it for themselves and with their own hands," Anna explains in a telephone interview for POPSOP. «For the business traveler, the last thing of interest is another gray business hotel. The idea of staying in a more homey space is something we all love.»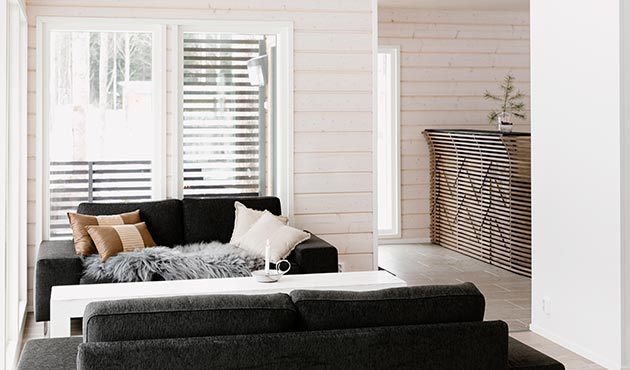 According to Maria, this summer French travelers who used to travel abroad – and those are 9 million tourists – are travelling within the country, and that changed traditional summer travel flows in France. Somewhat remote interior regions, such as Auvergne, enjoy unusually high touristic demand, because of people who turn back to popular beach destinations known as crowded and therefore potentially dangerous. Mountain destinations are also enjoying a high demand, with many new guests who would never think of a mountain escape before. «The coast of the mountain White Lake in Chamonix is swarming with people as never before. In terms of accommodation, campings and private accommodation such as apartments and secondary residences are very demanded, everyone wants to enjoy nature in small groups and away of crowds».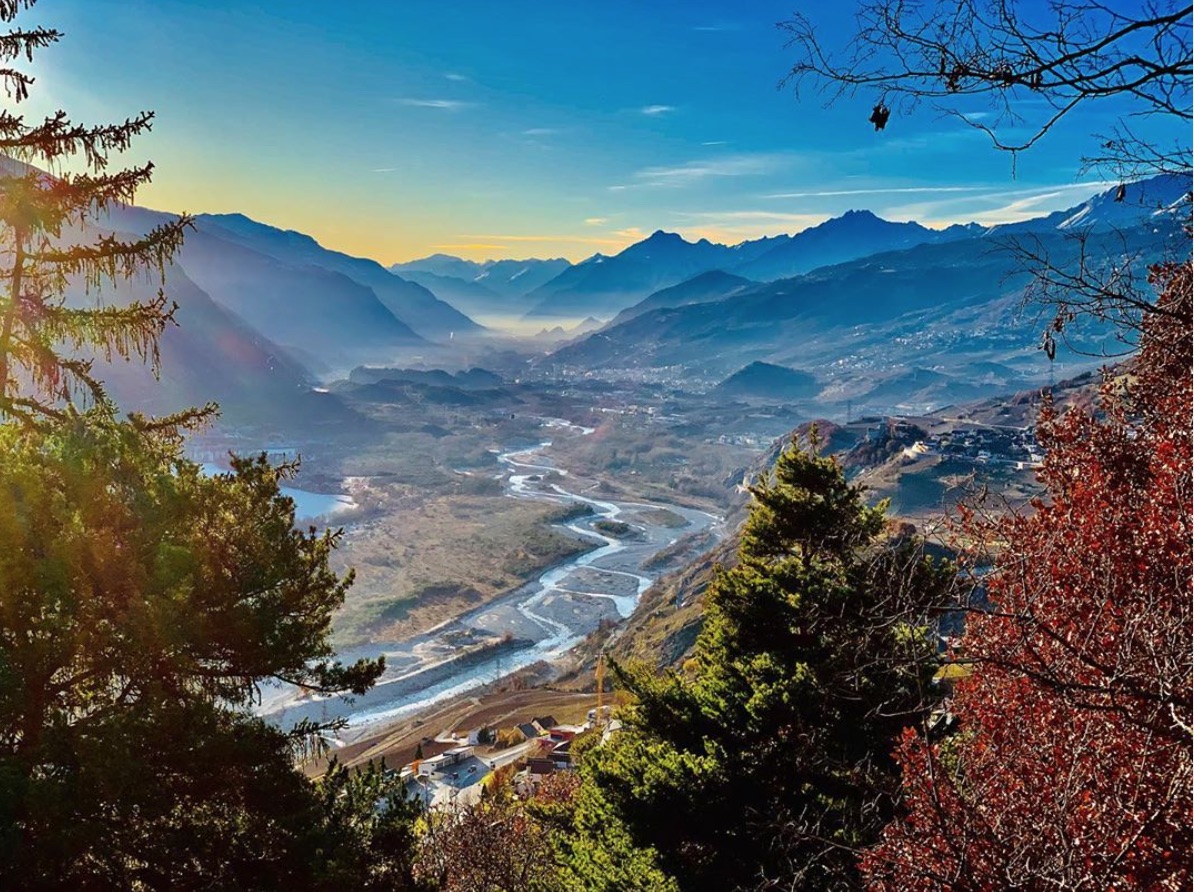 There is a confusion among hoteliers today. "No one has had foreign guests since the beginning of the pandemic. And not all counterparties are ready to make concessions, especially when we are not owners of premises but tenants, and there is no help from the state. Therefore, you do what you can «, — comments Jeanne Nekrasova, the founder and owner of the hotel Petrovka 17 and the Sofit hotel in Moscow.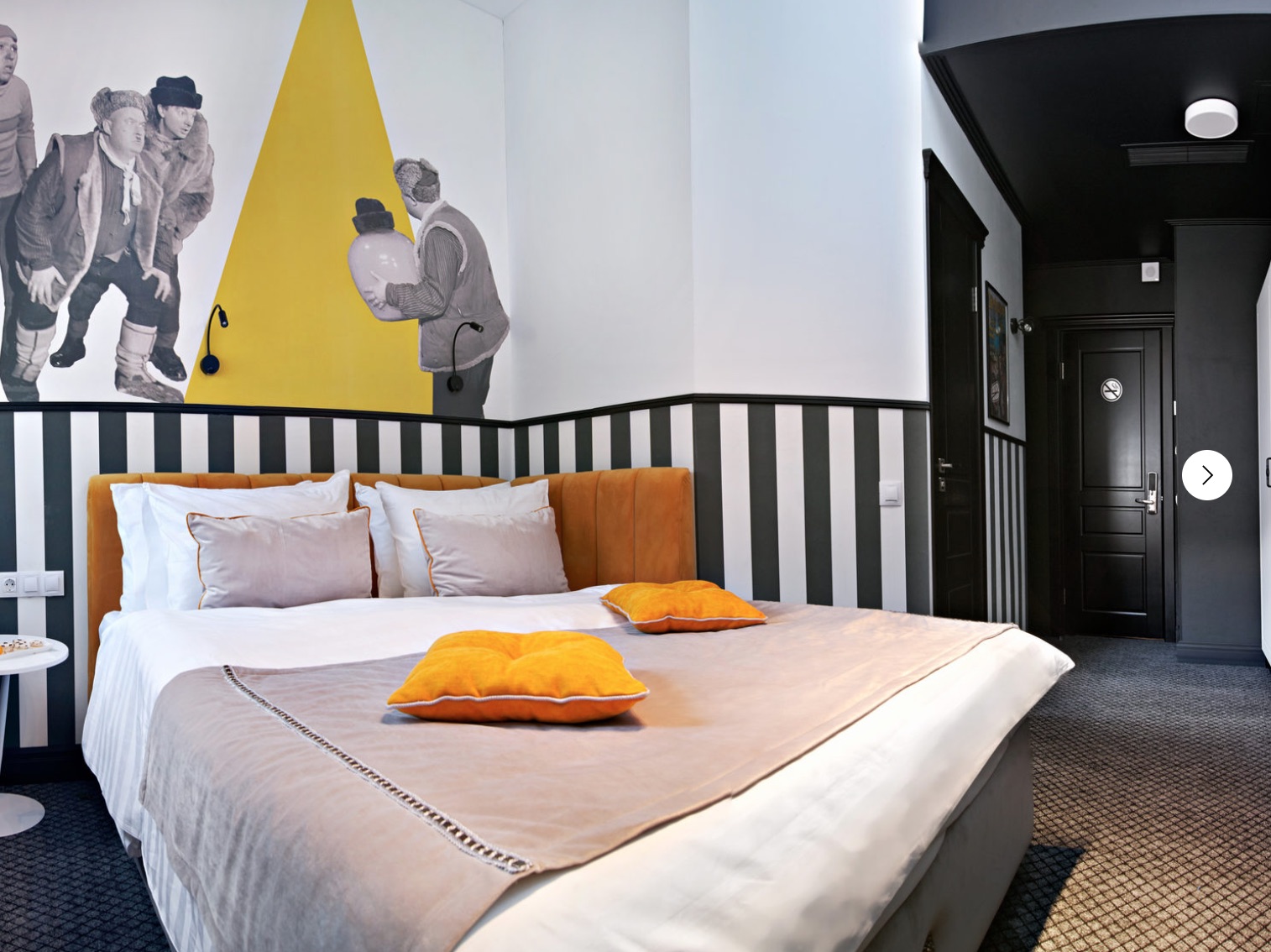 What decisions do small hotel owners make in this situation? POPSOP presents a survey of hoteliers from different countries.
What does a small number of numbers mean for a business?
Maria (France, Switzerland): «The less rooms you have, the less staff you need to run them. In France and Switzerland staff costs are heavenly high. For instance, in our 30-room hotel in France in winter season we had to hire 3-4 cleaning ladies to exploit it. The owners of chambres d'hôte (popular in France guest houses of 2-5 rooms, guests enjoy leisurely conversations and a variety of home-made pastries and jams from the local garden at the common table d'hôte etc., it is often a renovated farm or mill, in all, the type of "accommodation with charm" on booking.com) most often count on themselves to save on staff costs. That's a totally different customer relations model than in a hotel of 30-50 rooms, more personalized service. Management model is different as well, you have less distribution channels, your client mix are mostly individual travelers. To put heads in beds in 5 rooms is certainly easier than in 50 rooms, but the marginality of chambre d'hôte business is significantly lower. A typical small biz for a retired couple. Another issue are exploitation costs. With 41 rooms in our hotel in Switzerland, last April we had to heat them all, even if the hotel was closed and there were no guests, just to avoid pipe problems and humidity smells. On the other hand, for large hotels with many rooms it is easier to follow post-COVID sanitary rules, such as to avoid putting new guests in the same room in 24 hours following the departure of the previous clients».
Anna (Finland): "Individual approach, our personal quality control as owners, at all stages of guest accommodation. There is no "anthill" effect like in big hotels. The specifics of accommodation in cottages involves the purchase of the minimum necessary additional services, such as bed linen and even separate services for filling it up, towels, garbage disposal. »
Jeanne (Russia): «The small number of rooms guarantees 100% occupancy, especially if the hotel is located well.»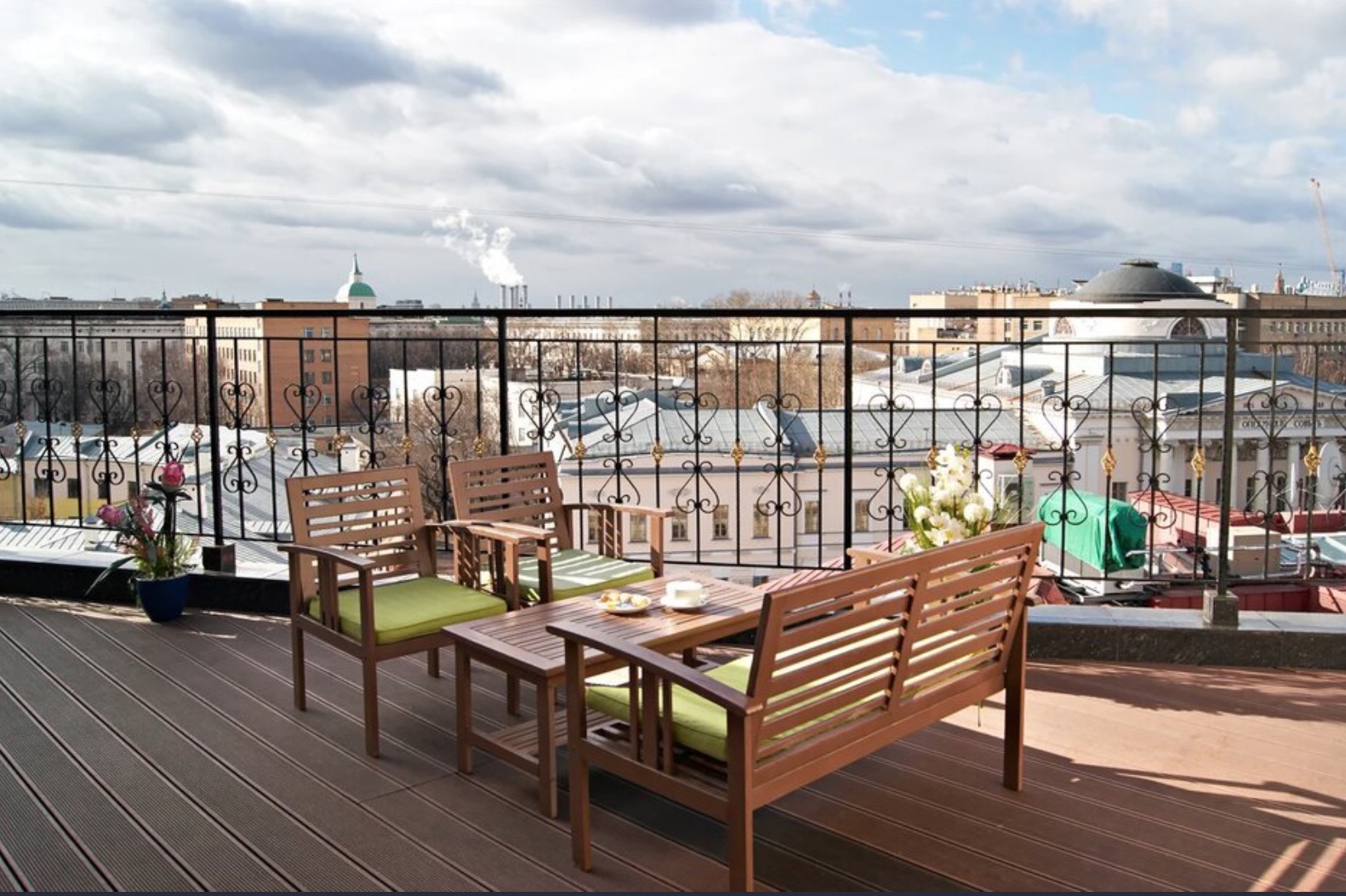 Did you stop serving breakfasts or, on the contrary, introduced them?
Maria: «From my experience with our hotel in France, breakfasts had attractive margins, because no staff was needed to prepare and serve them. No cook, no waiters: the reception lady was more than enough to take yoghurts out of the fridge and bake frozen buns in the oven. With the hotel situated in skiin-skiout area just on the ski slopes, clients did not have much choice to go out for a breakfast, nor would they want to linger and lose precious skiing time in order to choose a different breakfast place. In winter we sold rooms only with breakfast, but in summer we offered more flexible options, with or without breakfast: in our region summer brings in more tight-on-budget customers than in winter, and we wanted to have those customers as well.»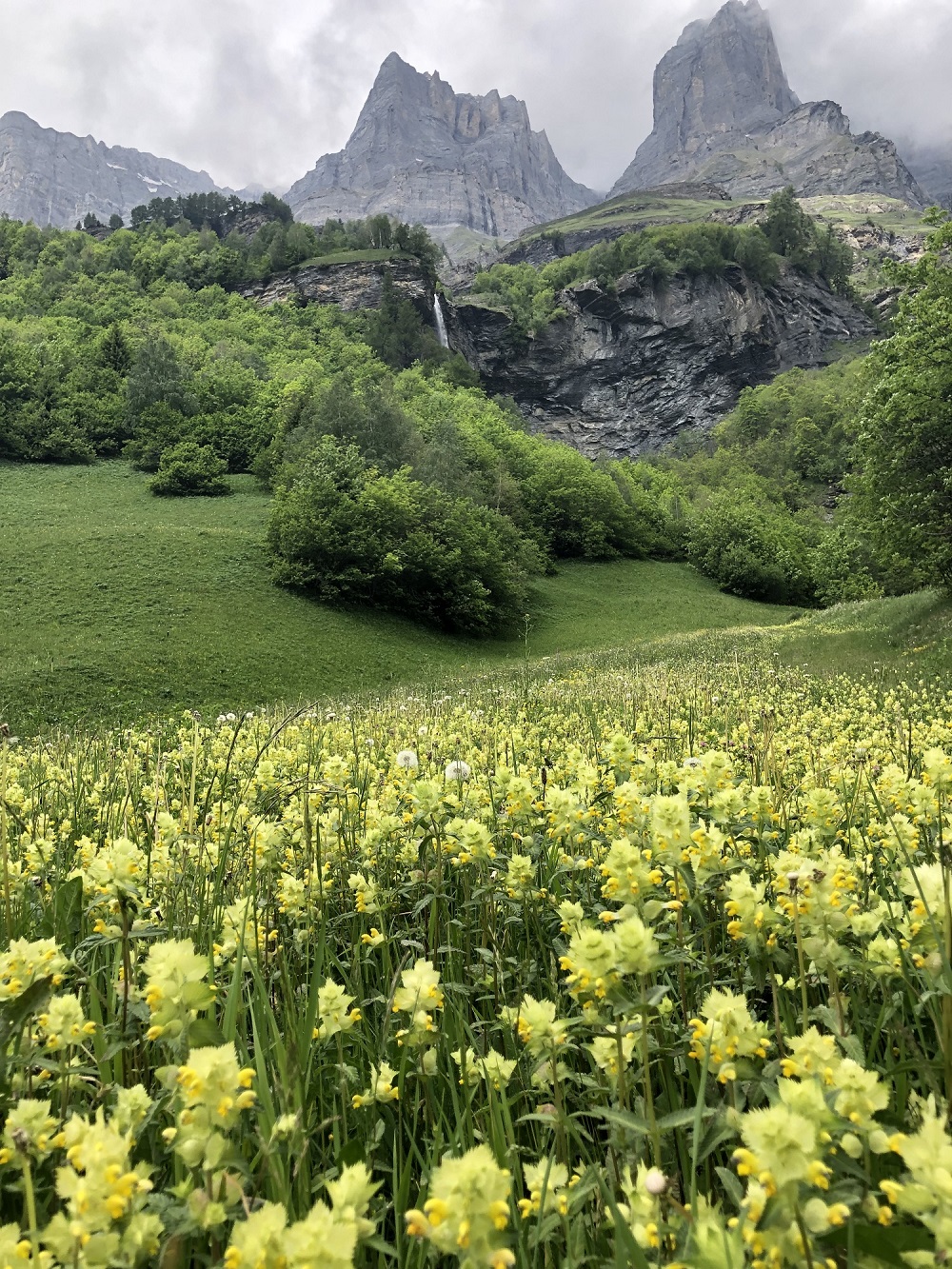 Anna: "We don't have breakfast because we offer more private accommodation without the need to be in common areas. All houses are equipped with an excellent kitchen and everything necessary for cooking. We received guests who came with their chef. »
Zhanna: "We did not even think of getting rid of breakfasts as we try to feed our guests as best we can. This is one of those moments that attracts guests and contributes to the formation of a pool of regular customers. Freshly brewed coffee, tea, crackers, jam and the like are available in all our hotels 24 hours a day. »
Do you offer additional activities for guests and how does this affect the choice of the future accommodation?
Maria: Sure! In search of new customer niches in our hotel in France in winter we organized a ski camp for a group from Moscow premium class fitness-club World Class, held ski competitions for them, night skiing with torches, snowshoeing walks, in summer we would make our clients discover hiking trails – with some activities outsourced to local partners and some of them organized on our own, I mean, by my family members.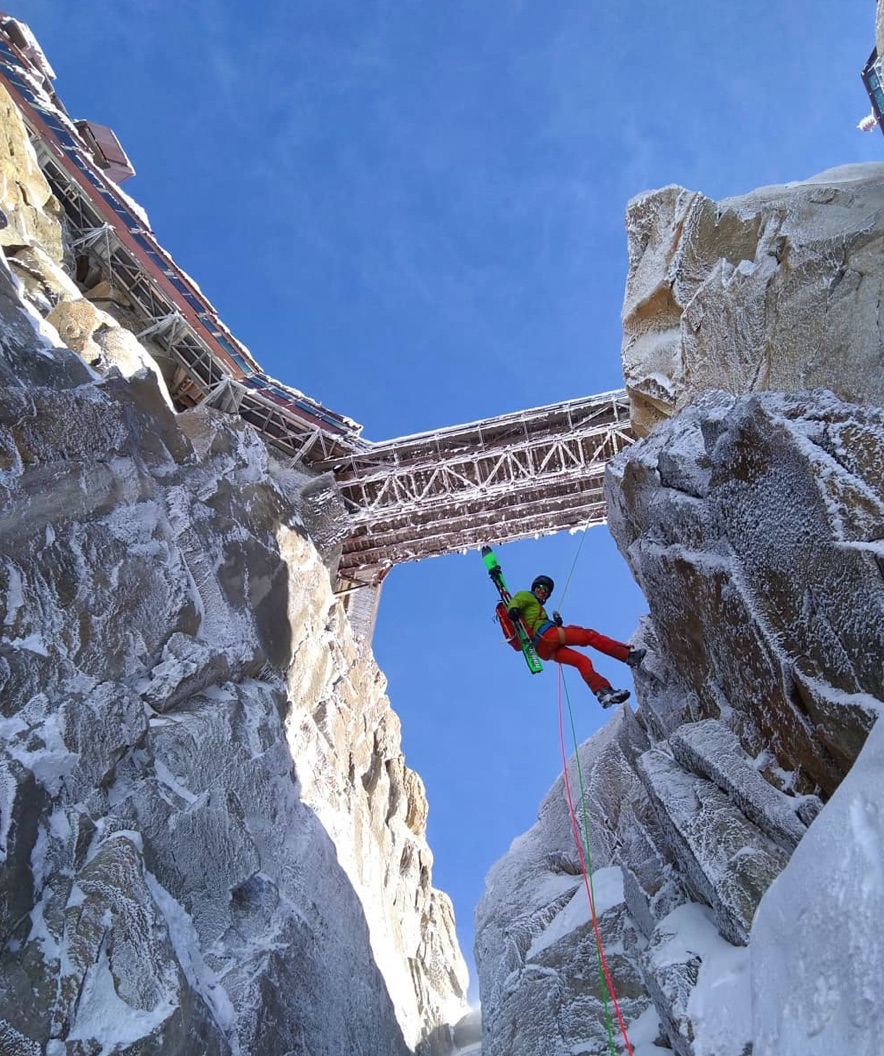 My whole family is passioned about mountains, so everyone had its part of pie. My brother has been into professional mountain guiding activities (alpinism, ice climbing, skiing) for several years already, not only in Chamonix and surroundings, but in Swiss and Italian Alps as well (Instagram niko.chx). My father and me, we organized summer hikes for friends and friends of friends and are planning to set in Chamonix a Russian speaking hiking club. The hotel is Saint-Gervais-les-Bains does not belong to my family anymore, but looks like a new family tourism business is about to be born.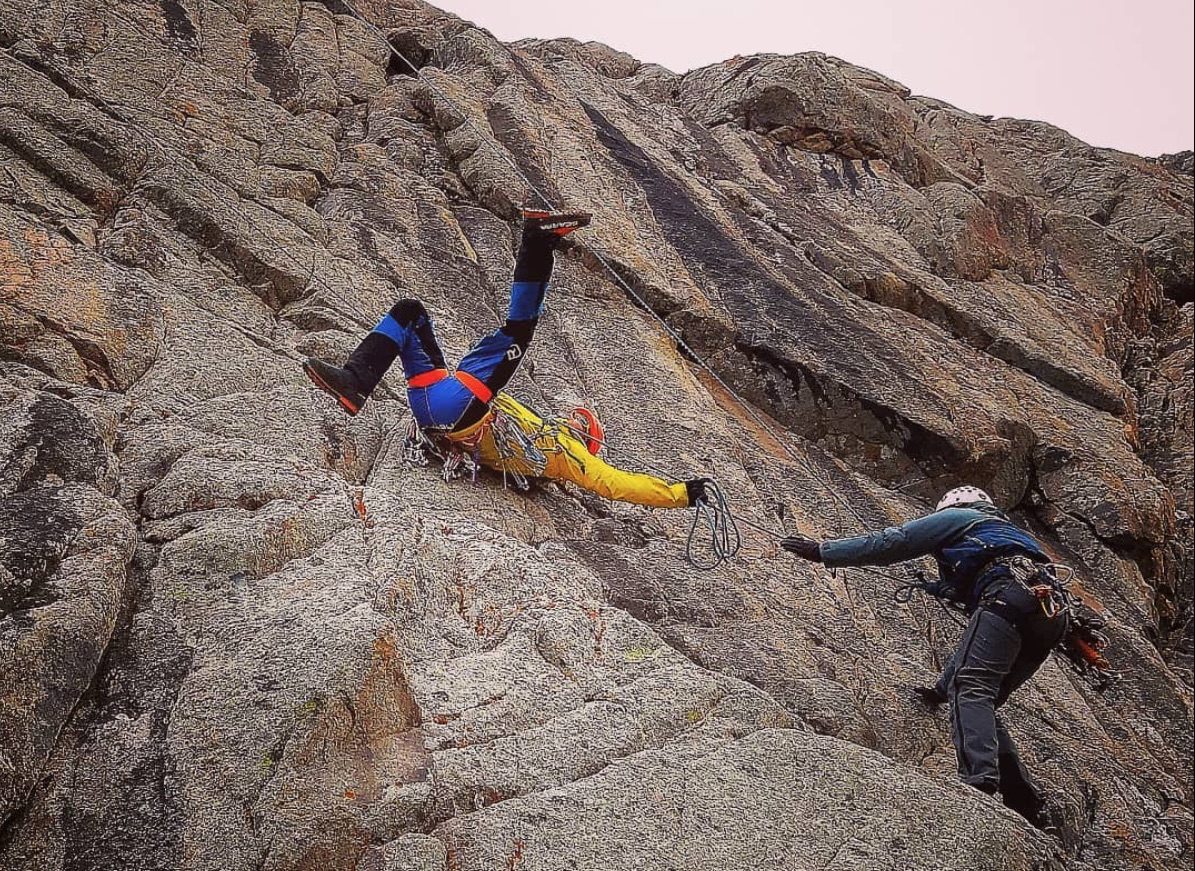 Anna: "In addition to relaxing and pacifying rest, many guests should be provided with an opportunity for active entertainment. The wider and better service we provide, the more satisfied our guests will be. »
Zhanna: "We offer ready-made activity programs, we cooperate with excursion agents — this is an additional option and decision of the guests".
How is business changing today?
Maria: «If I need to warn you about something, then please don't idealize the business environment in Europe: lawyers and notaries you have to turn to for a minor administrative procedure in Switzerland request an advance payment and then just ignore you, partners cheat you, cash in the restaurant does not reach the cash register machine, a policeman having a table always "reserved" for him in the hotel restaurant, so that he would come immediately in case of emergency… I think I could speak long about the local business environment. If you need a lifehack, then here is one: in such a horribly bureaucratic country as France you will have to talk to clerks, write humble letters, play the poor and honest fool etc. Exclamation signs are highly used, storytelling is welcome. That is probably not the most evident side of the hospitality business, but you will hardly able to do without.»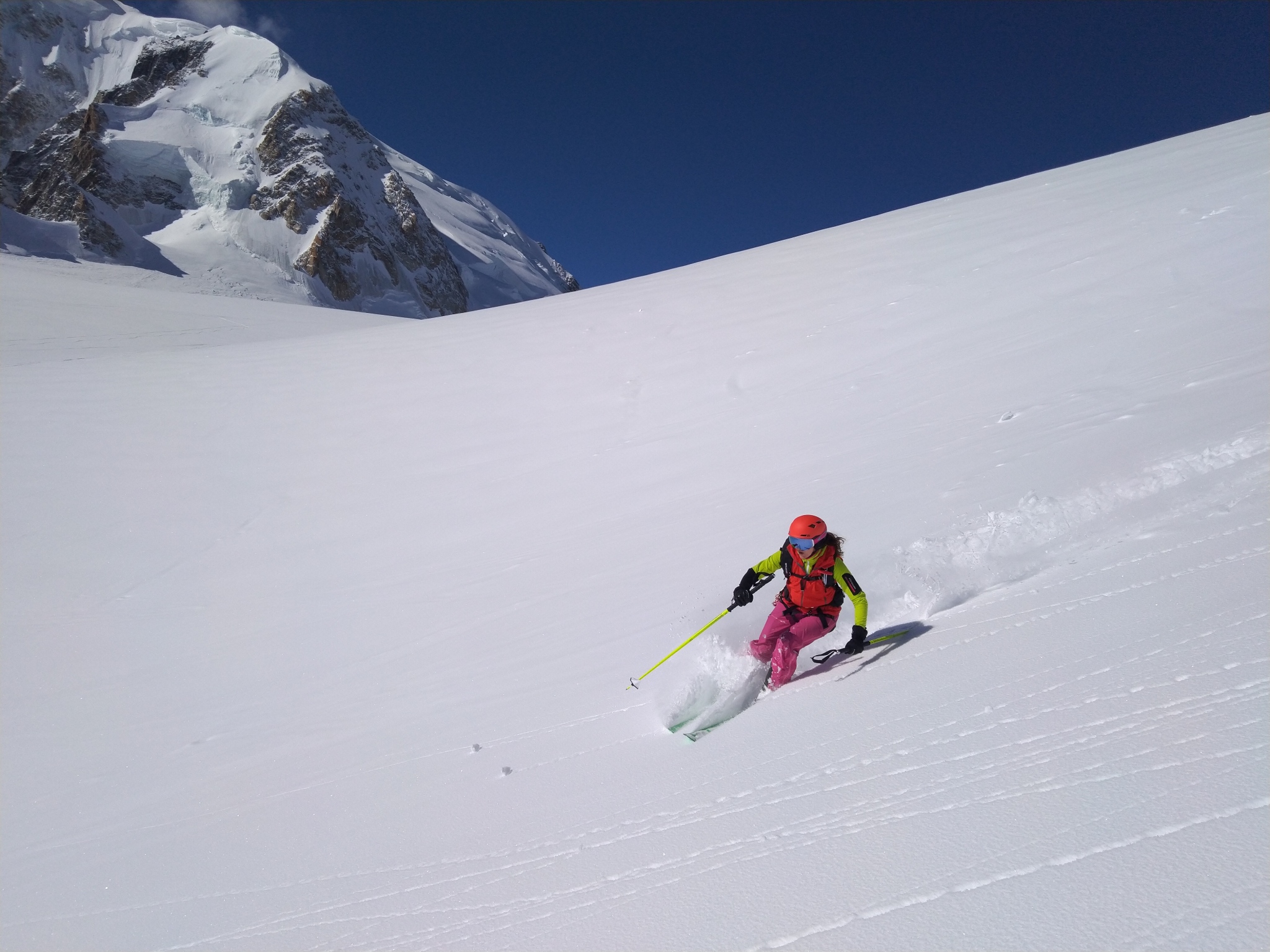 Anna: "Over the past six months, due to the restrictions associated with the virus, there is a tendency to shift the emphasis during the choice of accommodation to less crowded and more secluded options. In particular, the hotels that provided breakfast were forced to close during the quarantine. »
Zhanna: "I wouldn't say that the market is changing for the better: according to our statistics for three hotels, the total bill has dropped 3 times, that is, we cannot yet sell at a high price. Means of disinfection must be present everywhere, and they must be constantly purchased. And you are always in tension, the former calmness and at least confidence, unfortunately, is not present anymore. What pleases me is that today small hotels are almost 100 percent full, not just big ones. »
Small hotels and their branding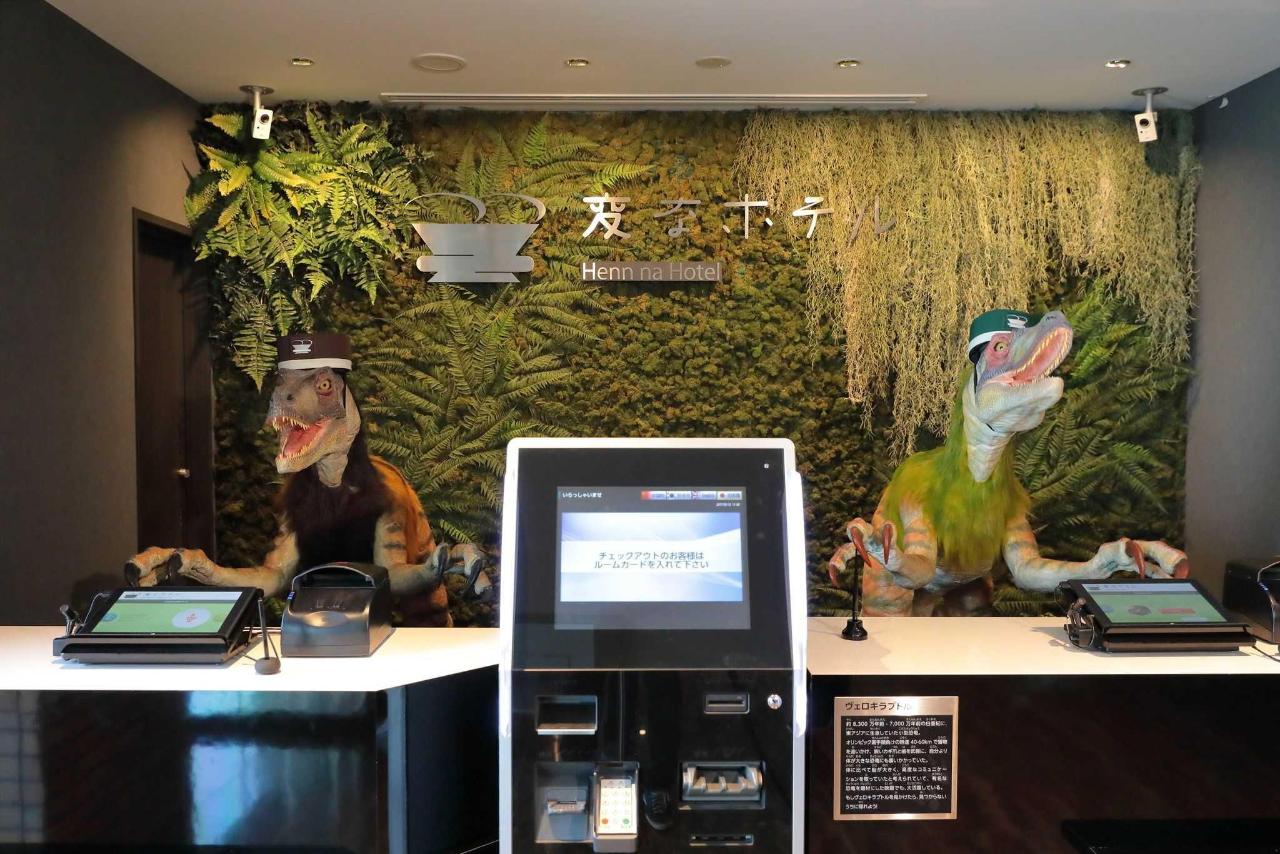 Bright and clear positioning is what distinguishes small hotels. For example, in the Henn na hotel, Tokyo, robots are responsible for receiving guests, they help maintain social distance. While some hotel owners are trying to liven up the communication between customers and staff by hanging badges with photos of their smiles on employees, others believe that communication with guests should be left to robots. Savioke sells Relay, a hotel maid robot, Maidbot vacuums corridor floors. The demand for them has doubled since the beginning of the pandemic, despite the loss of business.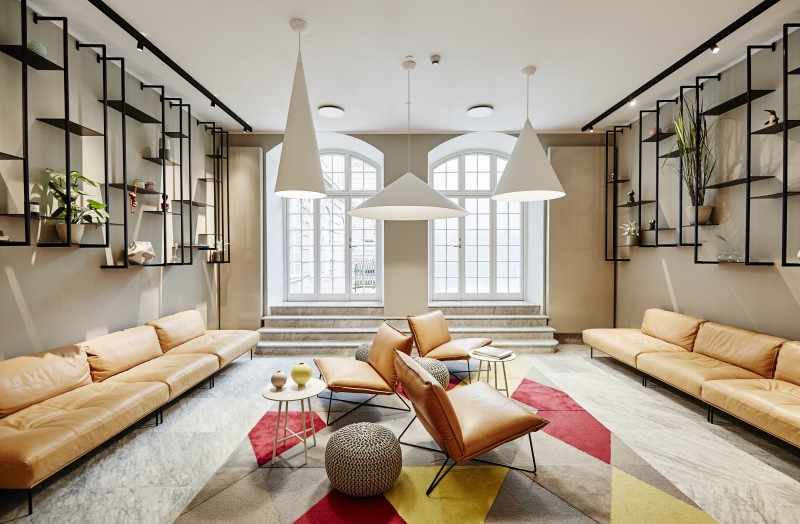 Even within the framework of large hotel groups, individual hotels already offer something of their own, simply depending on the location, creating micro-brands. "This is our personal definition of luxury. As a modern traveler, I want a hotel to be elegant, comfortable, friendly and efficient, but I do not need all those unnecessary frills and artificial services that are still often associated with luxury in the traditional sense. "- Alessandro Catenacci, founder, owner and CEO of Nobis.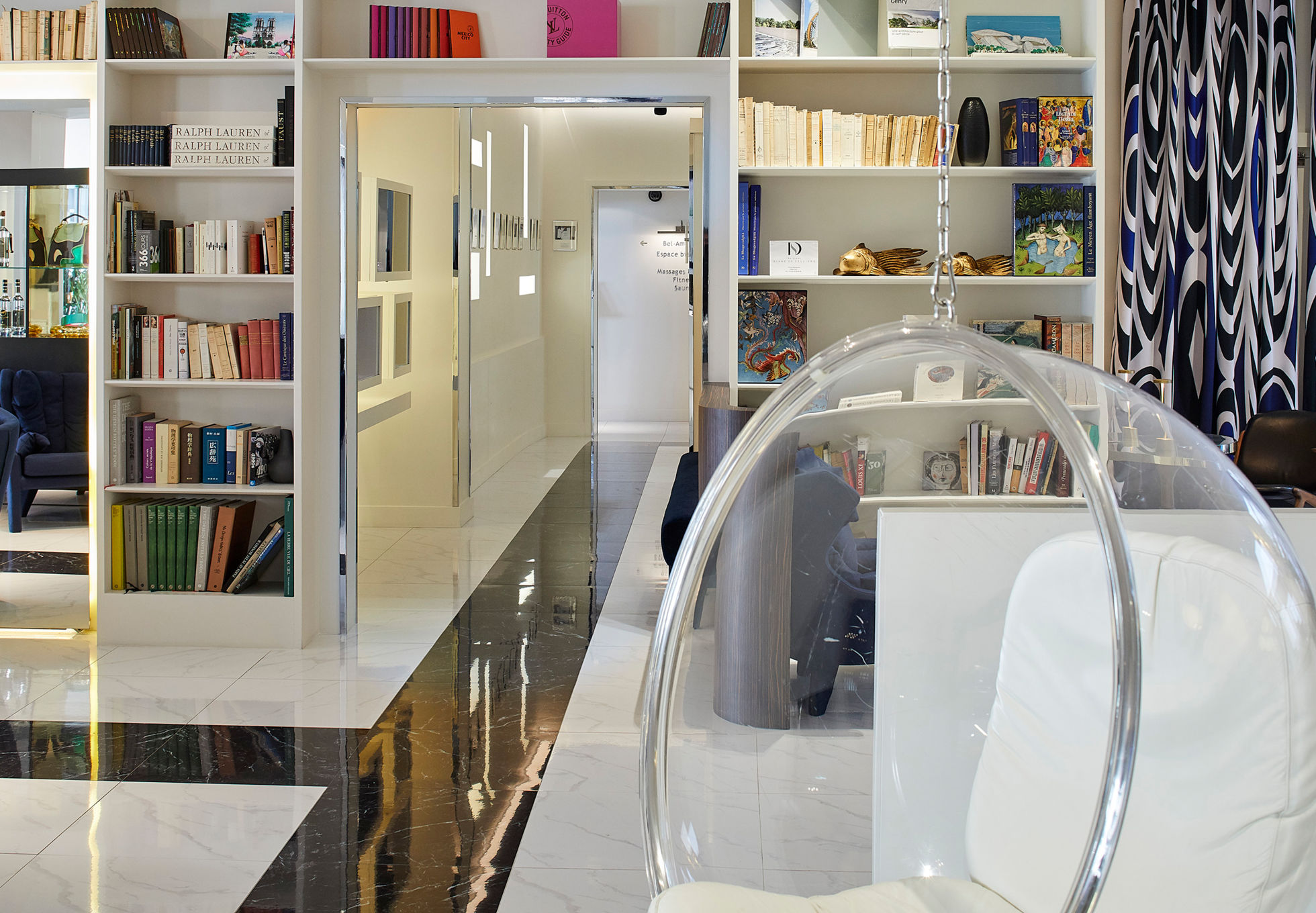 According to Laurence Guinbretier, CEO of the Bel Ami family hotel in Paris, "the family business where the owners work enables us to respond more quickly to the changing needs we see."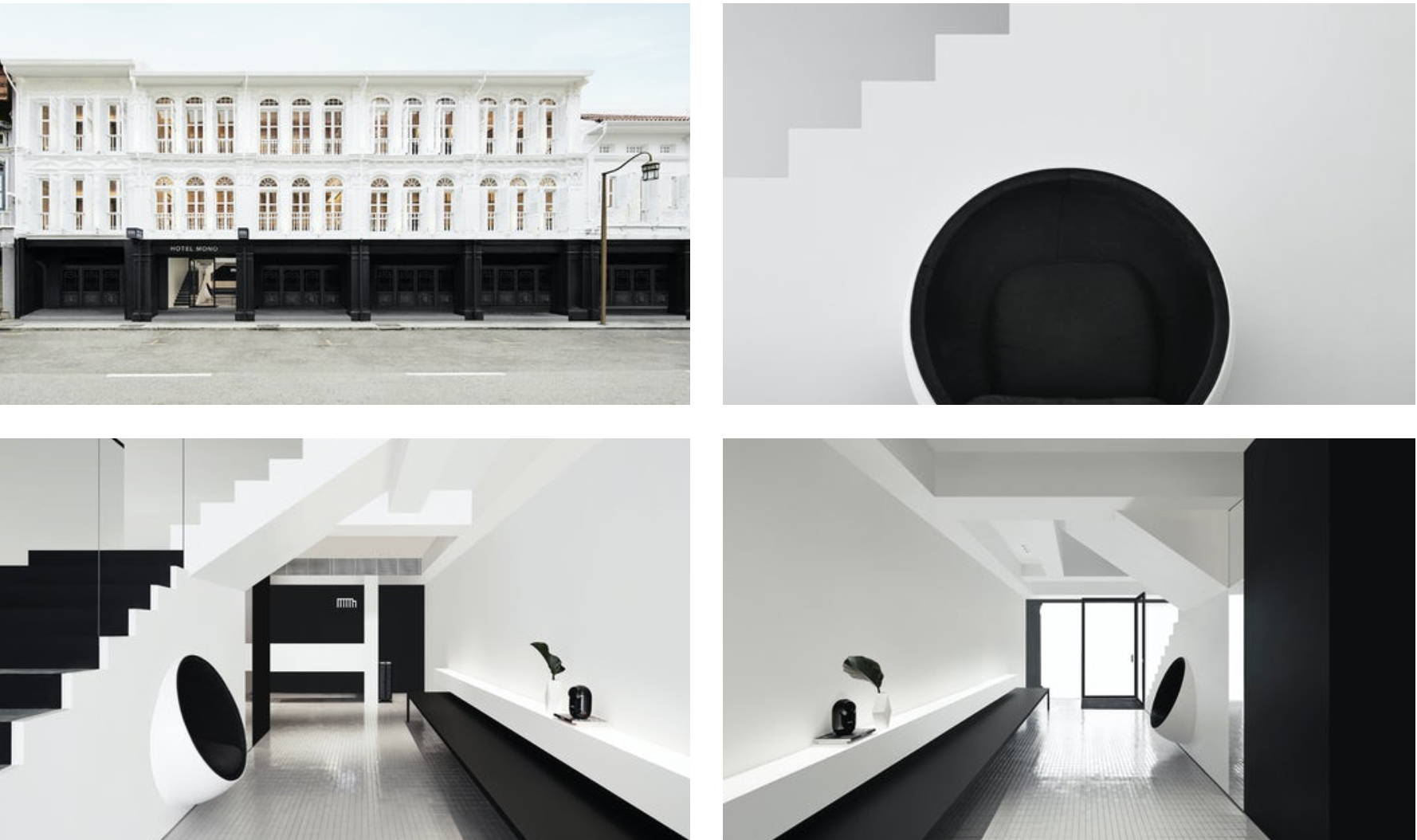 The design of Hotel Mono in Singapore should appeal to young travelers and especially bloggers who value outstanding design. In addition to creating a strong visual brand for the hotel, the understated minimalism of the monochrome color scheme also soothes guests after they return from a stroll through the impressive city.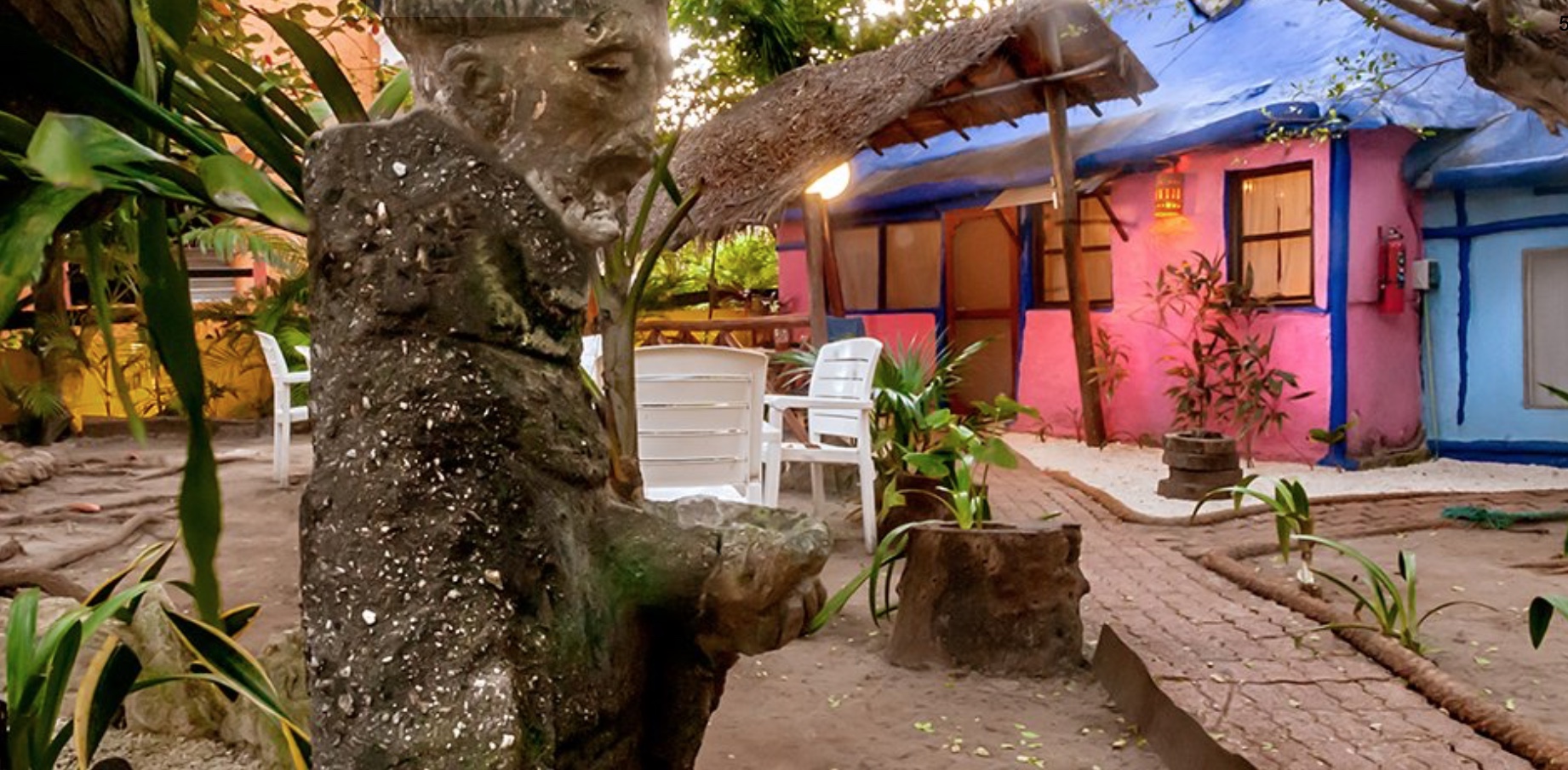 The local identity of the area is already a brand and small family hotels can make the best use of it. For example, the Amar Inn in Puerto Morelos, Mexico.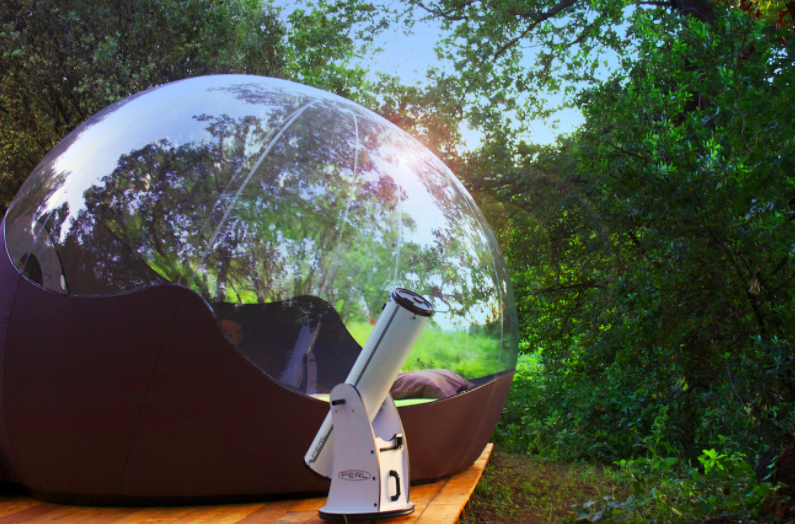 Themed hotels is a separate category. There is a hotel with telescopes in the south of France: you can admire the stars in one of the three inflatable bubble houses, Maisons Bulles, located about an hour north of Avignon in Provence.
At a time when the world seems increasingly fragmented, which is ironic given how quickly new technologies have crossed the Dunbar number, there is a growing demand in the hospitality industry for highly specialized micro-brands that create personalized experiences and are therefore memorable.