Modern world has changed a lot lately, so did the rules of the game: time is the most valuable resource we have. The pace of life has accelerated, which is why there is a demand for express services like food and grocery delivery.
Today we are going to analyze the cases of famous express delivery companies, creating our own POPSOP rating.
While evaluating the companies we considered delivery time, product quantities, and shipping costs.
1st place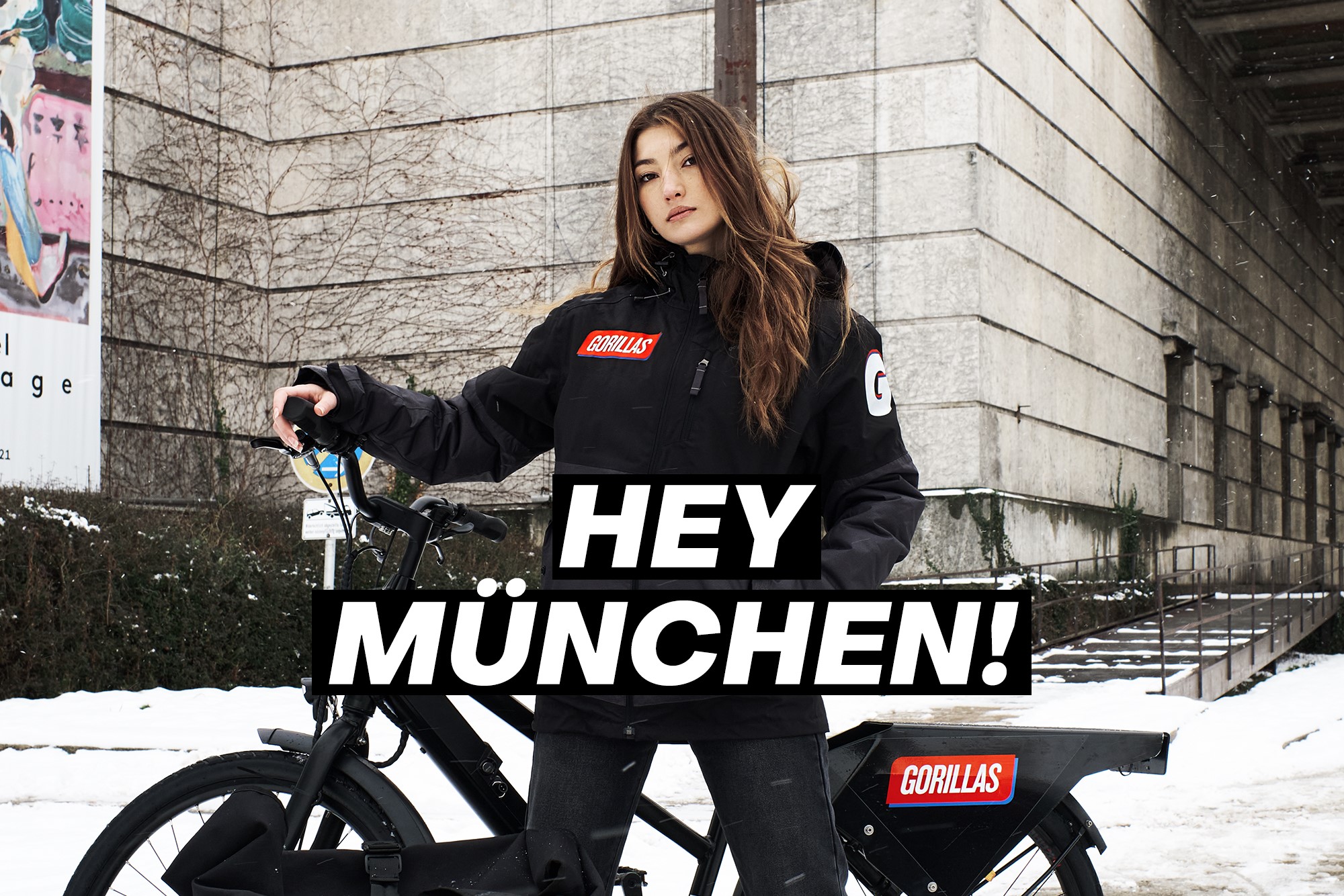 Gorillas
Germany
Gorillas, a Berlin-based startup that promises to deliver you groceries and other everyday goods in just 10 minutes.
Gorillas have already expanded to more than 12 cities, including Amsterdam, London and Munich. The company allows you to order groceries and other household items on demand with an average delivery time less than competitors.
Shipping cost: slightly more than $2 (depends on the destination)
Number of SKUs: over 2000
Delivery time: 10 minutes.
2nd place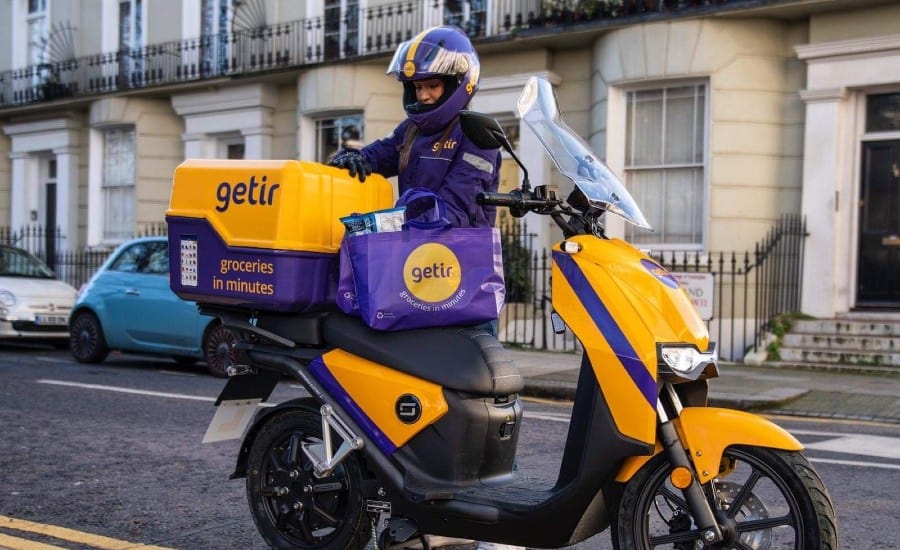 Getir
London
Getir, a Turkish internet grocery delivery startup backed by venture capitalist Michael Moritz, has launched a service in London. How is it different from other online grocery stores? Scooter couriers deliver groceries and goods to customers within 10 minutes after placing an order.
Getir purchases goods directly from wholesalers and charges nearly 10% more than supermarket prices. There is a shipping fee of £1.99 with a minimum order of £10. The company has hired a team of full-time couriers and pays them £10.85 per hour, which is higher than the London average.
Shipping cost: £1,99
Number of SKUs: over 2000
Delivery time: 10 minutes.
3rd place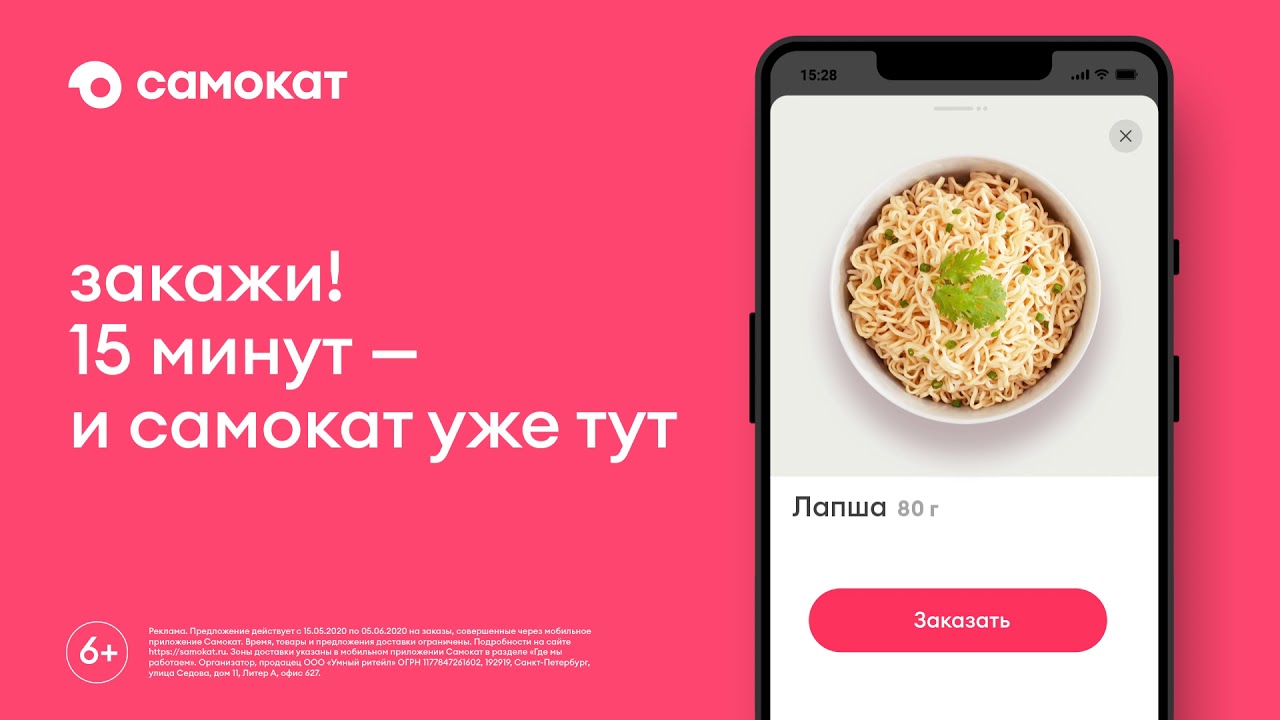 Samokat
Russia
The fastest delivery is 4 minutes is perhaps the most powerful argument in favor of this service. There is also a discount on the first order.
This Russian express food and household goods delivery service is owned by Yandex company with their headquarters in St. Petersburg.
The service is currently operating in six cities of Russia — Moscow, St. Petersburg, Kazan, Nizhny Novgorod, Krasnodar, and Samara. The company also announced that it plans to launch in all Russian cities with a population of over one million. At the moment, their portfolio includes 500 darkstores; since the beginning of the year, they have launched 11 warehouses for an expanded assortment in Moscow and St. Petersburg. By the end of 2021, they plan to open another 20-30 similar facilities in other cities.
Delivery is carried out during business hours (each city has a different interval)
Shipping cost: free
Number of SKUs: over 10000
Delivery time: 15 minutes.
4th place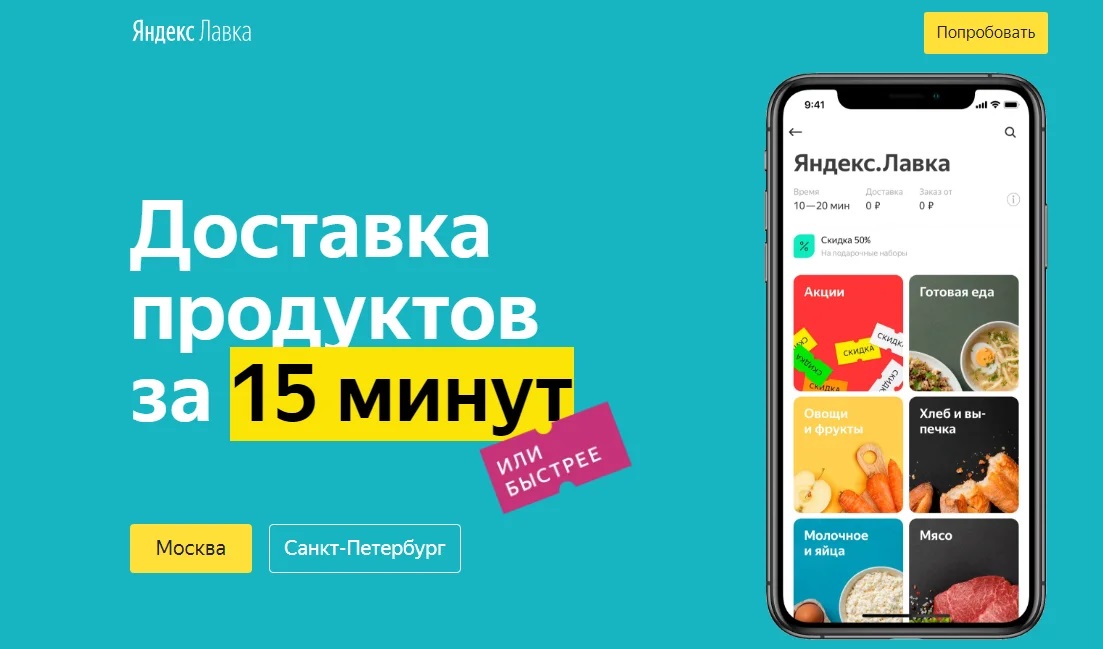 Yandex Lavka
Russia
The advantage of this service is that it works around the clock. At first, Yandex bought goods from the Metro AG retailer, but then they switched to direct contracts with distributors and manufacturers.
The average order size is 600-1000 rubles without shipping costs. However, the smallest orders may be rejected during peak hours. And, unfortunately, the service does not cover all areas of the city.
Shipping cost: free
Number of SKUs: 2000
Delivery time: 10-15 minutes.
5th place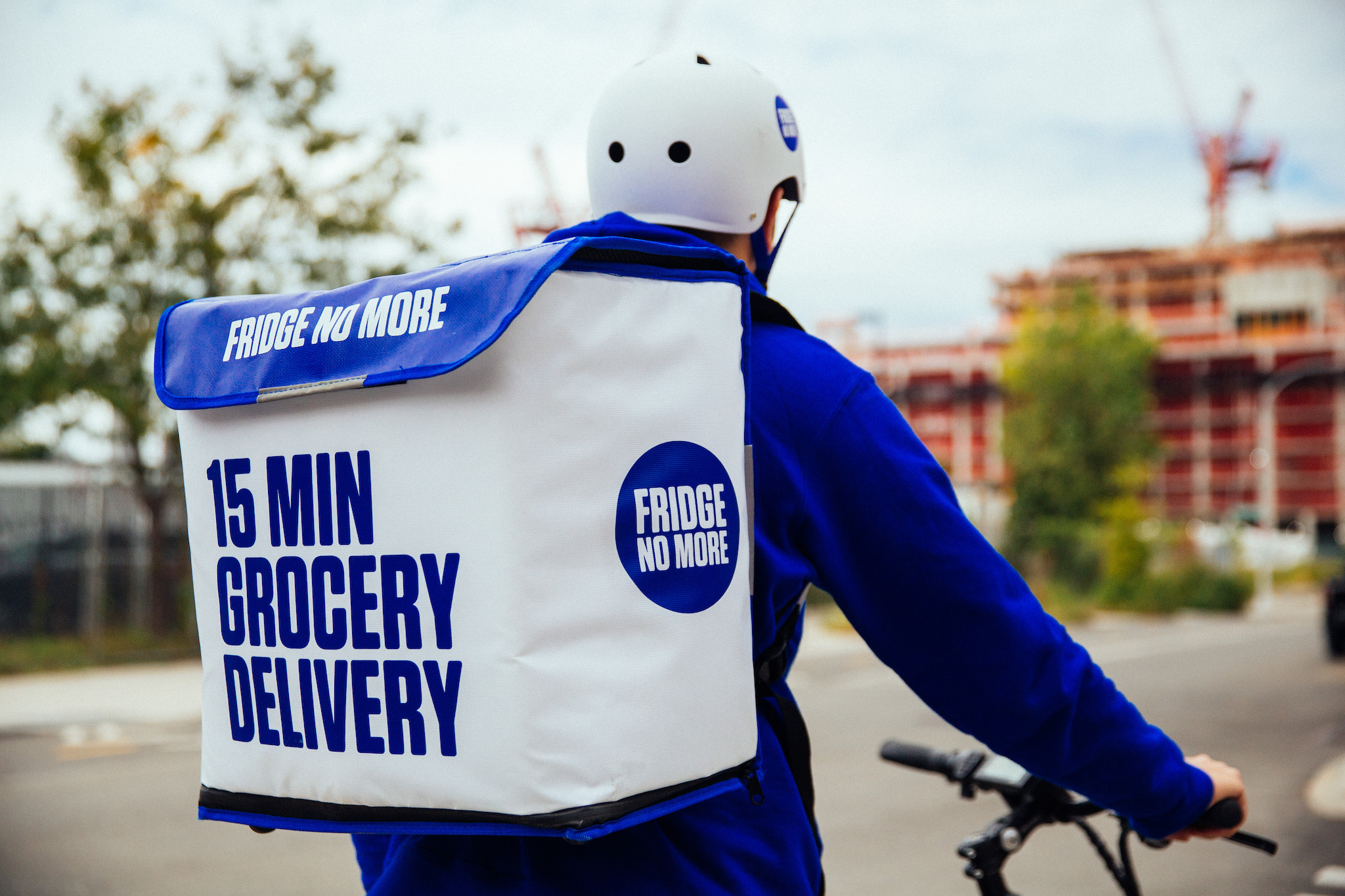 Fridge noMore
USA
Unlike other convenience-focused delivery services, the New York-based startup is interested in super-fast delivery of a full range of products.
Fridge No More is currently offering 15-minute delivery across two New York areas with plans of expanding across the city with the construction of 40 or more tiny fulfillment centers in the coming months.
The advantage of this company is that they analyze each area based on the population and its life, for example, there are more children's goods or household goods in the sleeping quarters.
Shipping cost: free
Number of SKUs: 3000
Delivery time: 15 minutes.
6th place

JOKR
Latin America
JOKR, already launched in Mexico City, Lima, Peru and São Paulo, will officially debut Thursday in the New York boroughs of Manhattan, Brooklyn and Queens. Founded by German entrepreneur Ralf Wenzel, JOKR uses local warehouse facilities to offer a complete selection of products with a 15-minute delivery for items ordered through their app.
The JOKR network initially delivers goods to a larger warehouse and then transports them to local areas 2,500-3,000 square feet of darkstore. This allows the company to reduce rental costs and speed up product flow. Each local fulfillment center will be replenished as needed several
Shipping cost: free
Number of SKUs: 2000
Delivery time: 10-15 minutes.
7th place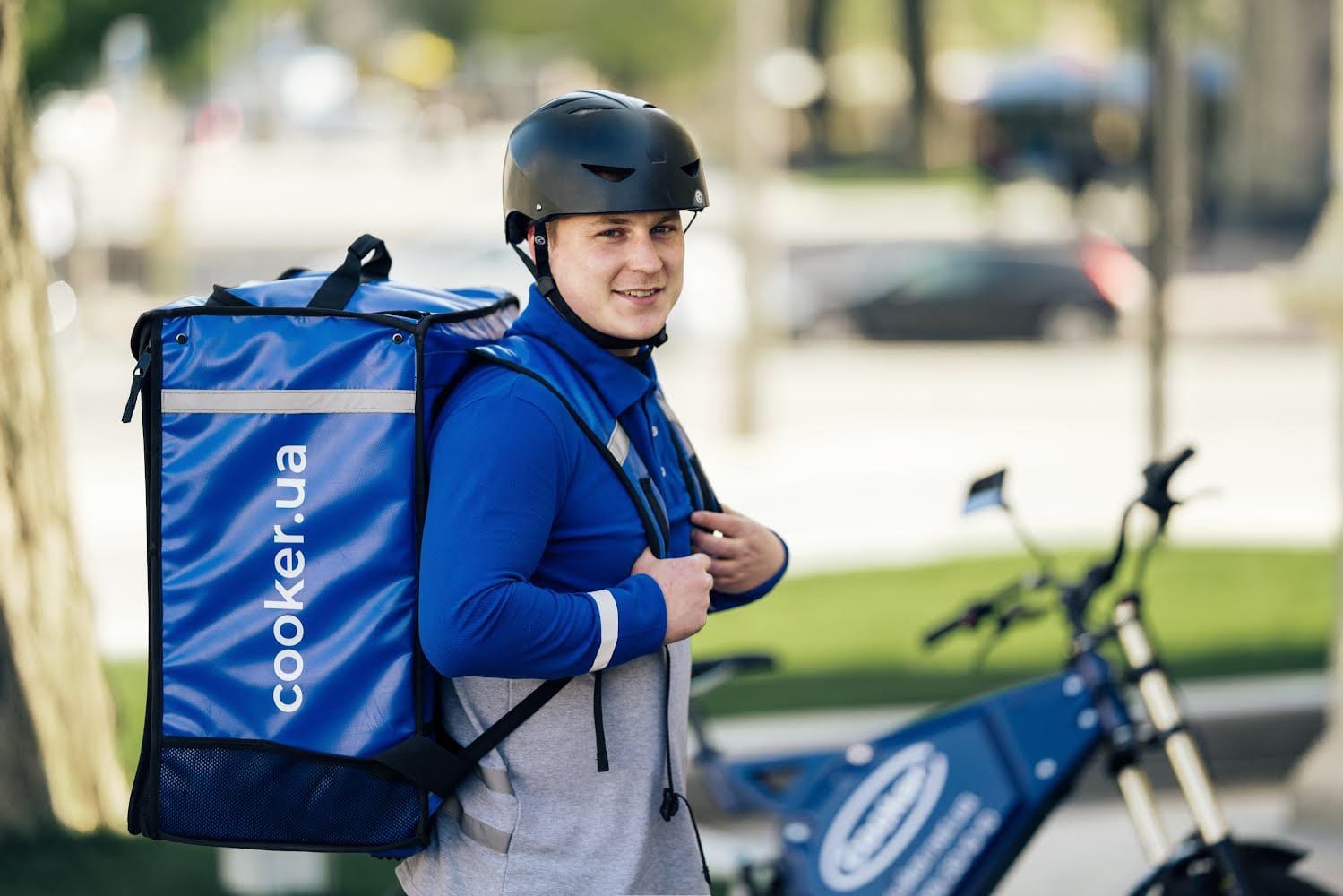 Cooker
Ukraine
The Cooker online supermarket launched at the end of 2020 operates in Kiev and the suburbs, the order can be made in the application and on the website by selecting the necessary products in the categories. This is the only service in the country that has an express delivery option — only 15 minutes.
Shipping cost: about 40 UAH, free for orders over 250 UAH
Number of SKUs: 2000
Delivery time: 15 minutes
8th place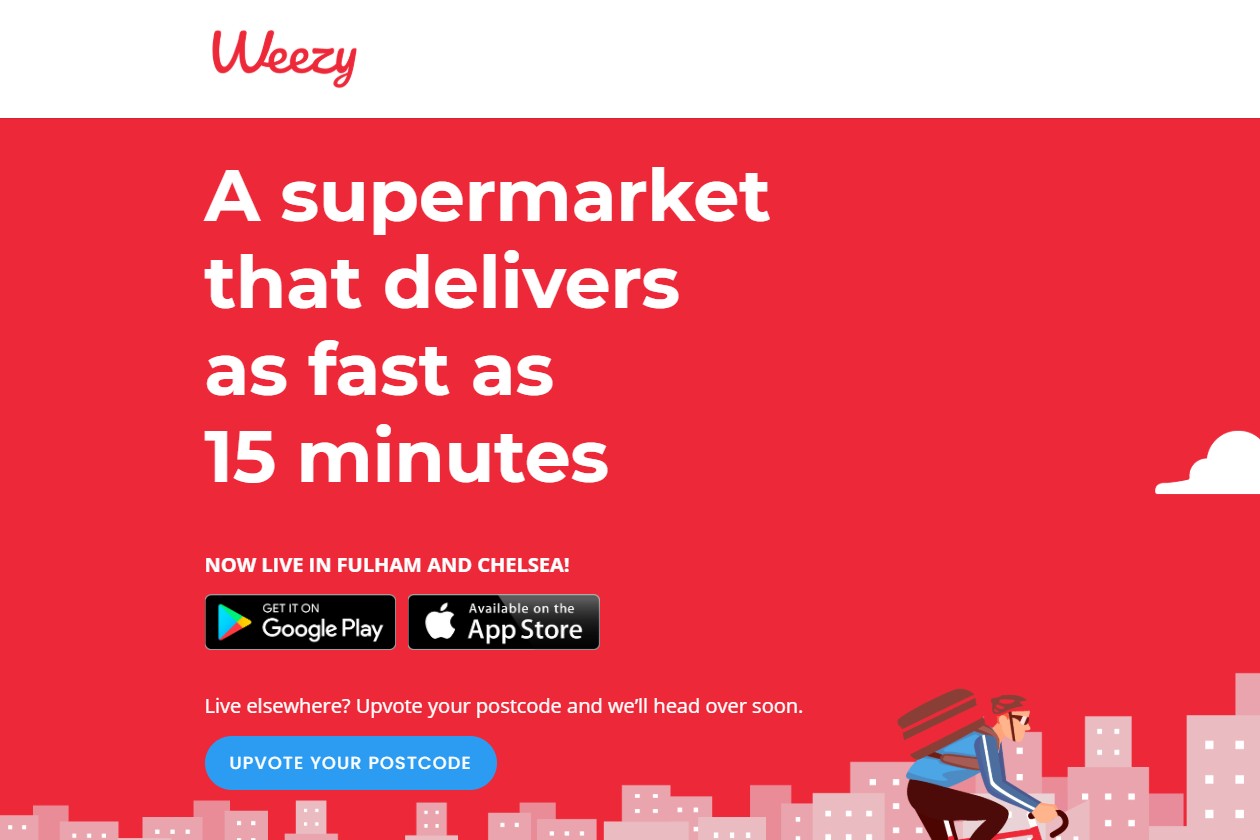 Weezy
England
Fifteen minutes grocery delivery service Weezy, established in London in 2020, is gaining traction. They raised £14.4 million in Series A from Left Lane Capital and now the Weezy network has expanded to include fulfillment centers in London, Bristol and Brighton. By the end of 2021, 40 more stores are planned to open.
Orders are shipped in paper bags with the Weezy logo, but food is not sorted into fresh, frozen and chilled.
In the event of an error in the product, the courier independently replaces the product and delivers something else with a bonus as moral compensation.
Shipping cost: £2.95
Number of SKUs: 2000
Delivery time: 15 minutes
9th place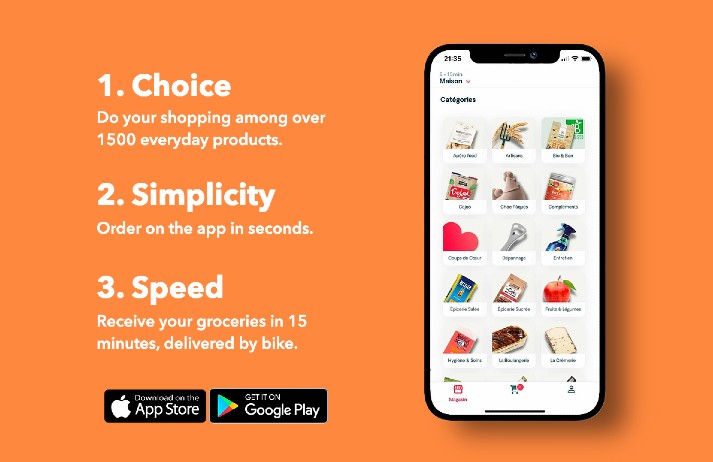 Cajoo
France
XAnge believes Cajoo's business model can outperform the competition and deliver better ROI. "The central stake here is that its full-featured, high-tech model will outperform retail stores — even bypass Amazon.
This is because the company's activities are fully focused on express delivery in 15 minutes. Cajoo has warehouses in the center of Paris rather than in the suburbs, which is an advantage. These premises are less than 100 square meters and the product is selected for all categories of buyers. Warehouses are organized exclusively for pickup and delivery.
Shipping cost: 2€
Number of SKUs: 2000
Delivery time: 15 minutes
Modern courier service companies put an emphasis on fast delivery — the less time the currier and the picker spends, the more customers this service will have, because the pace of life dictates the rules. Also, we must not forget about expanding the category of goods, including eco-products or goods without plastic packaging.