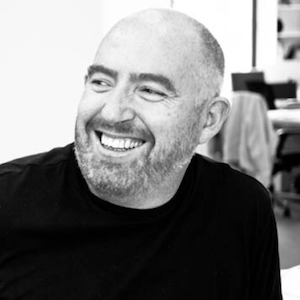 Creative Director,
FITCH Europe and Russia
, London
As Creative Director for EMEA since 2010, Alasdair directs the creative output for FITCH's biggest studio.
Alasdair joined FITCH as a junior environmental designer in the late nineties. While working his way up, he evolved a broad spectrum of design skills and a well-worn passport. He can bring a brand's unique personality to life across all points in the customer journey and solves complex commercial and strategic challenges for international clients including adidas, Vodafone, Diageo, UBS and Apple.
Alasdair has won Retail Week Interior Awards: Design Team of the Year 2013, Eurobest for Morrisons M local and has judged at D&AD New Blood. He speaks regularly at conferences including Popai and Euroshop and has contributed articles and opinion to Marketing Week, Contagious, Design Week, Retail Week and to FITCH white paper Gen Z Shopping: How to design for the constant state of partial attention.