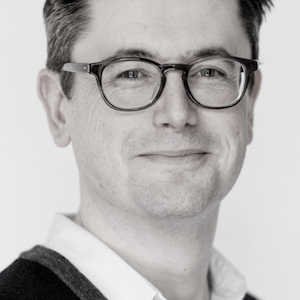 Co-founder and managing partner,
Good
, London
Chris founded Good, along with business partner Keith, in 2004. As managing partner, Chris works with Keith on the running, development and growth of Good.
During his career, Chris has worked on brands as diverse as Coca Cola, Harper Collins and BT. Prior to founding Good, Chris worked with Keith at 999 Design Consultants, and prior to that, was at BD Network and Swordfish London.
Today Good is one of the UK's most effective design consultancies, with client experience on brands including Bacardi, Ford, Scottish Power, Angostura, Land Securities and more.