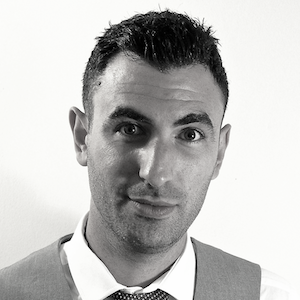 Founder and Managing Editor,
DRAFTED Media
, London
As the Founder, Managing Director and Managing Editor of DRAFTED magazine, Kyle has played a key role in DRAFTED's growth and strategy since its inception over two years ago. He has a passion for digital media, and walks the talk with DRAFTED magazine, which, built around Blippar, is the first consumer title to fully bridge the gap between print and digital media.  
By downloading Blippar's free app, readers can hold their phone any content in the magazine and readers can buy every item they see; access exclusive celebrity video interviews; watch behind-the-scenes fashion shoots; check out the menu of a featured restaurant; book themselves into a hotel they've just read about; enter a competition and much, much more.