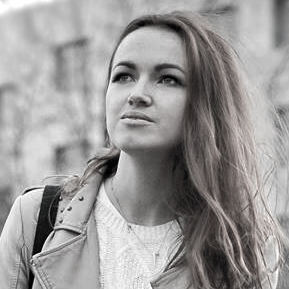 Lina Nazyrova is the 29-year-old creative director associate at Getbrand branding agency located in Moscow.
She has worked on both client and agency side in FMCG and financial industry.
Since 2012, Lina is responsible for brand communications, tone of voice, copywriting and design management at Getbrand.
She graduated with excellence from Nizhny Novgorod State Linguistic University where she studied language tools and intercultural communication. Believes that branding has gone far beyond marketing and design. Enjoys constant studying branding as a part of social and cultural anthropology.