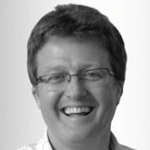 Managing Director UK,
Holmes & Marchant
, London
In 2011, Simon Gore was appointed by Homes & Marchant as managing director, joining with over 25 years experience in the design industry.
Gore was previously managing director at Lewis Moberly and before this, ran his own product development and innovation consultancy, Viability.
Holmes & Marchant, founded in 1967, is part of the privately-owned MSQ Partners, a group of leading creative and communications agencies and is supported globally with partner offices in Singapore, Mumbai and Shanghai. Clients include Kraft Foods, Unilever, Freixenet, Keyline Brands and Pernod Ricard.