Popsop Trainings in Moscow, Russia—first event April 10, 2014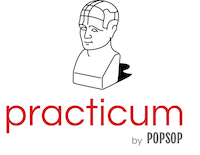 PLEASE CHECK THE AGENDA AND THE LIST OF SPEAKERS ON THE 10th OF APRIL HERE: http://popsop.ru/practicum
Popsop Trainings is a new ground breaking educational initiative spearheaded by our journal's team. It aims to bring the first-class design and marketing expertise of the best international industry professionals to Moscow, Russia, to meet the need for high calibre creative and strategic talent and leadership from both agency and client sides.
Popsop events will be held throughout a year as short, one-day training sessions focused on practical skills and invaluable knowledge our attendees will acquire after analyzing and discussing successful case studies and working collaboratively in groups.
We proudly call this initiative groundbreaking, as this is going to be the first ever series of marketing/design trainings in Moscow taught by international practitioners who share the most up-to-date, first-hand knowledge and insights that can't be learnt anywhere else.
Where: Moscow, British Higher School of Art and Design, Nizhnyaya Syromyatnicheskaya ul., d.10, str 3.
When: April 10, 2014
Who attends: brand and marketing managers of Russian companies, as well as design, creative, managing and marketing staff of Russian agencies (Moscow and other cities). All delegates speak English, plus invited English-Russian synchronists will work at the event to eliminate the language barrier.
Size of the group: 35-50 persons
Topics of the first event:
Monetizing on design: financial value of creative thinking.
How to turn your brand into a Lifestyle brand, while making customers genuinely love your product.
Inspirational briefs.
Schedule for the next Popsop Trainings: May, September, October and December 2014.
Disciplines we are going to cover within the next training sessions:
strategic design and branding (packaging, visual identity);
consumer insights and innovation (IT, automotive, FMCG, fashion & luxury);
youth marketing and millenials;
digital marketing in social and interactive media;
applied marketing research.
What kind of speakers we are looking for
Our goal is to inspire, educate and connect our delegates, empowering them to lead their businesses forward. That's why we are looking for inspiring, knowledgeable experts with the proven track record of successful case studies and business achievements in their areas of expertise.
A trainer/speaker will be expected to deliver a 1.5-hour program that includes presentation of a case study, discussion and practical exercises.
If you are either an agency expert, a former (or current) marketing expert from a well-known brand, or an independent consultant, you are welcome to join our panel of speakers by applying via email with the Popsop editor Ekaterina Belan at ekaterina.belan@popsop.com or giving her a call on +44 (0)20 7193 0876* (please consider that this is a direct Skype online number with no receptionist, so I'd appreciate it if you leave a voicemail—and I'll call you back as soon as I'm online, thanks!)
Terms of collaboration with speakers
We will cover trainers' round trip, accommodation for two-night stay and provide visa support. This will be a golden chance for you to meet prospective clients and have a great time in Moscow.
Alternatively, we can discuss a fee-based involvement—just give us a call or drop an e-mail.
How to apply
Please write a few lines about your experience and topic you'd like to speak on and send it to the Popsop editor Ekaterina Belan at ekaterina.belan@popsop.com or call +44 (0)20 7193 0876.
You can also get in touch now to discuss speaking opportunities for the future events planned for May, September, October or December, 2014.
The application deadline for the event in May is February 24, 2014.