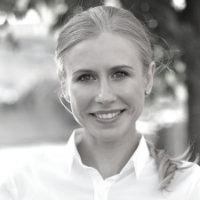 Editor and Co-founder,
POPSOP
In 2008, Ekaterina (Kate) co-founded Popsop.com in Moscow and became the editor, visionary and an aspiring entrepreneur.
Night and day, she jealously oversees every aspect of all current operations and scrutinizes every letter on the website—from news coverage to guest columns. Known as a passionate manager, she brings together the team of contributing experts, builds strong media partnerships and seeks investors.
In 2011, she relocated to London to taste the famous British cuisine and establish the Popsop brand in the U.K. The cuisine part didn't work.
Ekaterina is an advocate for sustainability. She preaches that responsible brands should promote a healthy lifestyle or nourish bright ideas in people—not just mark up a package or flash on ads.
In her rare minutes of spare time, Ekaterina skims books, cooks genuine borsch (annoying neighbours) and collects toy mice, which she brings from her business trips.
You may follow her on Twitter at
@kate_belan
.
View Ekaterina's profile on
LinkedIn
.