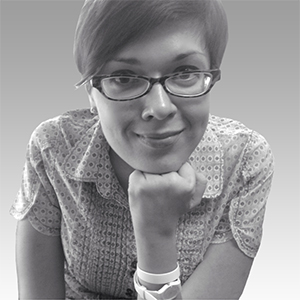 News Editor and Features Writer,
POPSOP
Anna covers philanthropy, future technology and the environmental pulse of the globe. She is an art films aficionado, crafter, avid vegetarian, and sustainability enthusiast who does her best to bring positive change into the world around.
Anna believes in the blooming future of MOOCs, wearable electronics, Slow Food movement, and human-focused technology. She also recognizes the power of social media for tackling environmental and social issues.
A consistent and uncompromising realist, Anna is convinced that tomorrow's world will have the cure for AIDS, build livable and lovable cities, use only 100% recyclable materials, and, most importantly, develop tolerance across all communities.