Secular meditation, the practice of awareness, laic meditation – there are a lot of synonyms for describing mindfulness nowadays. A brief article about this trend and options for using mindfulness in personal practice – guideline from POPSOP.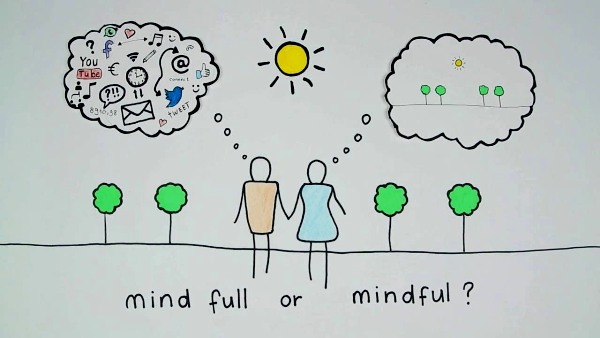 What is mindfulness?
Volumetric like a cumulus cloud, the definition of mindfulness has no unambiguous interpretation, but all definitions are similar to each other like peas in a pod. Even though in different languages exists its translation, the word "mindfulness" itself is very common.
So what is it? For instance, one of the oldest and authoritative psychological magazines – Psychology Today, published in the USA since 1967, defines mindfulness as "a state of active, open attention on the present. When you're mindful, you carefully observe your thoughts and feelings without judging them good or bad. Instead of letting your life pass you by, mindfulness means living in the moment and awakening to your current experience, rather than dwelling on the past or anticipating the future".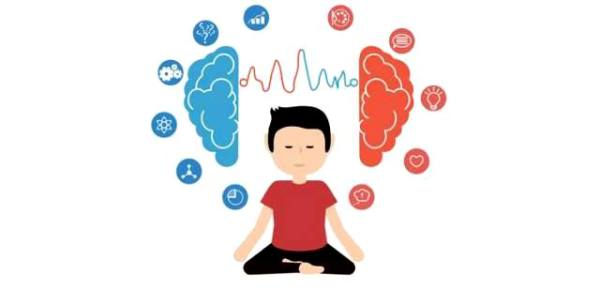 At the same time, a practical approach to mindfulness determines it as a secular meditation. In other words, it is a set of actions with no religious meaning, aimed at achieving a state of rest, concentration, confident resistance to negative challenges (stress situations, annoying people, etc.).

If you decide to get acquainted with the interpretation of mindfulness according to the Wikipedia, you will inevitably come across a reference to the personality of Jon Kabat-Zinn, the man to whom we owe the very appearance of mindfulness. As a Ph.D. and a Buddhist, he decided to survey meditation as a scientist – excluding the religious aspect. After a series of experiments in which meditations were featured as a set of anti-stress tactics, he summed up the concept of mindfulness with a confident scientific base. For instance, he proved that meditation raises the stress-resistance, concentration, and cognitive skills of a person.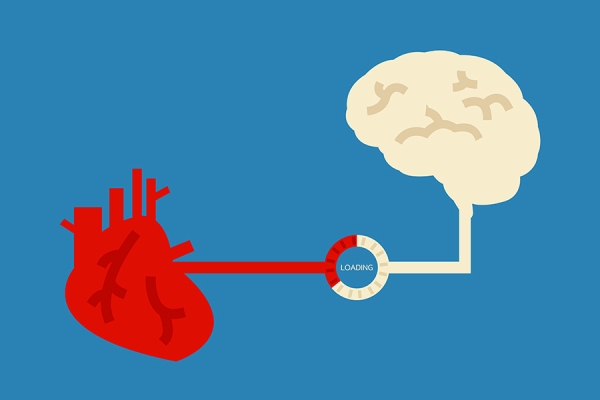 It turned out that you don't need a rocket to get into outer space – you can meditate, regardless of religion and the current situation in the world. Guru of mindfulness remains «cool» and in traffic jam, and at a business-meeting, and in the kitchen at home. In a state of mindfulness all ideas come easier, the briefs are very clear, the insights are bright.
In USA and EU mindfulness is an actively used practice. It is everywhere: from kindergartens, developing attentive from the very young age, to help centers for soldiers with post-traumatic syndrome, where mindfulness helps to overcome stressful memories.

This is an actual trend for those one who "know how", who want, can and ready to do more for themselves and others. If you feel that mindfulness is your piece of cake, you can refer to a pro for «skill» training.
Mindfulness with an accent

Professionals of mindfulness exist both in the West and in Russia.
George Mumford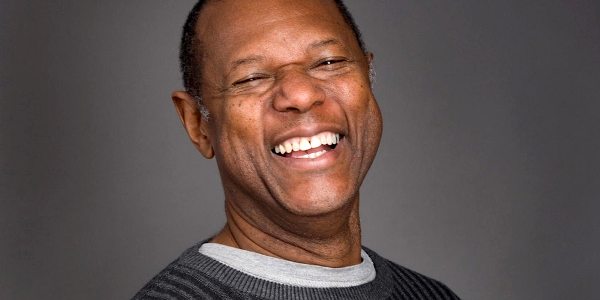 Michael Jordan, Kobe Bryant, Philip Douglas «Phil" Jackson  – the names of these athletes are familiar to the whole world, and they are sure that their success is also due to practice of mindfulness. The first and, perhaps, the most famous expert who used the practice of mindfulness for athletes, was George Mumford. An aspiring basketball player at the University of Massachusetts, injuries forced Mumford out of the game he loved. The medications that relieved the pain of his injuries also numbed him to the emptiness he felt without the game and eventually led him to heroin. After years of making meditation on and off the cushion the center of his life and getting clean, Mumford enrolled in Dr. Jon Kabat-Zinn's Mindfulness Based Stress Reduction program and collaborated with him after for another project already as a partner – all this led Mumford to cooperation with leading US basketball clubs, numerous performances in front of a wide audience and books that are immediately sold out.
"Mind, body, and spirit are all inseparable. We all have a divine spark or divinity within, whether you call it Christ-Consciousness, our Buddha Nature, or simply Divine Nature. And like Michelangelo, chipping away at the marble, by practicing mindfulness and becoming more aware, we can expose the beauty and greatness that is within each one of us. Through mindfulness you'll discover something sacred inside of yourself, and live with greater joy, love, and compassion".
His book «The Mindful Athlete: Secrets to Pure Performance», which contains examples of mindfulness practices for athletes, can be purchased on Amazon, and on the author's site you can download the first chapter in PDF.
Joseph Goldstein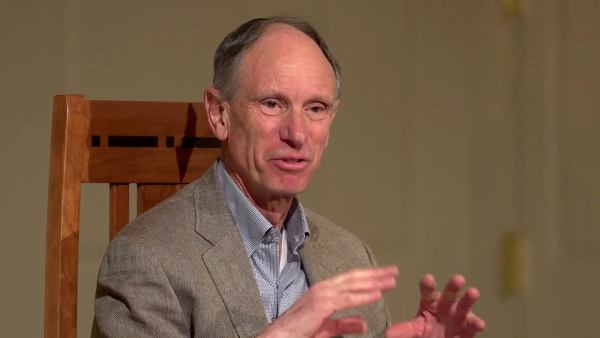 The American specialist in secular meditation was one of the first professionals in mindfulness. He has been leading meditation retreats worldwide since 1974. Goldstein is a co-founder of the Insight Meditation Society in Barre, Massachusetts, where he is one of the organization's guiding teachers. Goldstein is also known for participating in developing of mobile mindful-app together with Dan Harris from TV-show "Good morning, America!" – 10% Happier. About practice of mindfulness he says: " Pick an amount of time that you can really commit to doing every day. It is the everydayness that is going to build the practice. Taking this attitude can help motivate you and provide the inspiration needed to carry your practice forward. What's important from the Buddhist perspective, which may not always be apparent when the term is used in other ways, it has an ethical component; so it means more than simply recognizing what's present. It means being aware of what's present without greed, without aversion, without delusion. So it's a special kind of awareness, which is a little more precise. So there's a fine-tuning we need to do to find that place in the mind that is aware of what's going on, and that also contains that ethical framework".
One of the most popular works of the author is the book «Mindfulness: A Practical Guide to Awakening», which can be purchased on Amazon. In addition, there are a lot of commercials on YouTube with interviews and Goldstein's practices. You can find them through a search or look at this account, where the speeches of a number of gurus, including Goldstein, are collected.
Among mindfulness professionals in Russia the most well-known person is  Valery Veriaskin.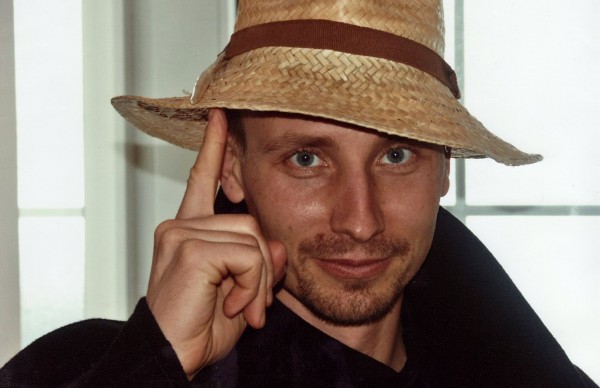 Living in the past 6 years in Slovenia, the mindfulness coach defines his activities as «training in mindfulness practice, helping to integrate it into everyday life, disseminating knowledge about non-religious Buddhism as a healthy and harmonious way of life.»
His shortest lesson in the project «The Buddha in the City» is: «If you want to experience life deeper, feel and see its meaning, you need to train only three qualities: stability of attention, curiosity, friendliness. For training, you need to allocate time and space. It's enough».
The key phrase, which the author finishes the articles at his site «Now go and meditate». Before it we strongly recommend to sign up on the account of Veriaskin on YouTube and watch some tips.
Mindfulness DIY
Another clear example that confirms you can meditate on your own, away from aromatic sticks and spiritual guides is an abundance of mobile applications dedicated to mindfulness.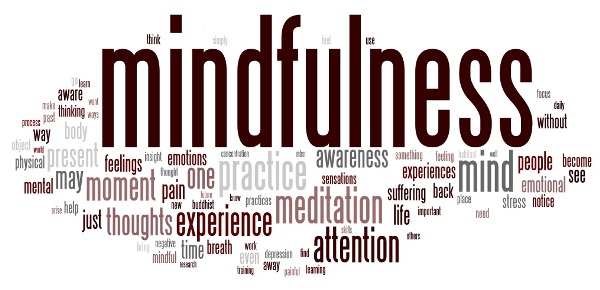 Most common:
InsightTimer – is rated as the top free meditation app on the Android and iOS stores. More than 3.7 mln of meditators, over 50.000 hours of meditation from 1824 of the world's best meditation teachers in 25 languages.
Buddhify – is "the only meditation app designed to fit into a busy modern lifestyle". All meditations here are categorized by what you're doing or how you're feeling. User can find guided meditations for Walking, Stress & Difficult Emotion, Work Break, Going to Sleep, Waking Up and others. Written and voiced by range of hand-picked teachers, the sessions last from 4 to 30 minutes.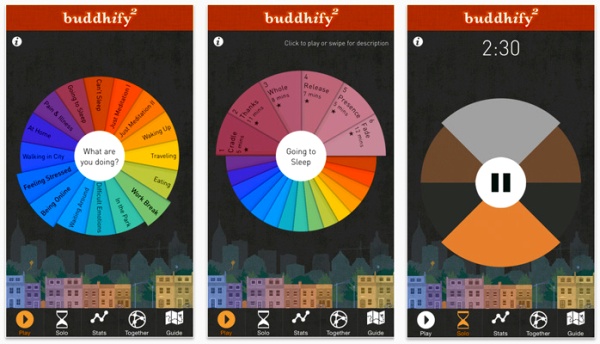 Сalm – mobile app for taking deep breath. It promises less anxiety, better sleep, more happiness after use.
Want more? Check it!
1. https://www.mindful.org – practical website for those who wants to use mindfulness at work and in private life.
2. https://goamra.org –  source , containing the latest research and scientific publications in the field of mindfulness.
3. http://www.freemindfulness.org – good website with meditations to download for free.
4. http://www.omvana.com  — popular app for listening meditations from famous teachers 24/7.
5. www.londonmindful.com/ — British project, aimed to share the best of mindfulness worldwide.