On January 17, Nike announced its partnership with the French Football Federation, unveiling the new team kits, which combine French style and tradition with the brand's product innovation to deliver a product engineered to maximize performance and minimize environmental impact. The new product was presented by footballers Abou Diaby, Alou Diarra, Florent Malouda, Yann MVila, France Coach Laurent Blanc and Nike President and CEO Mark Parker.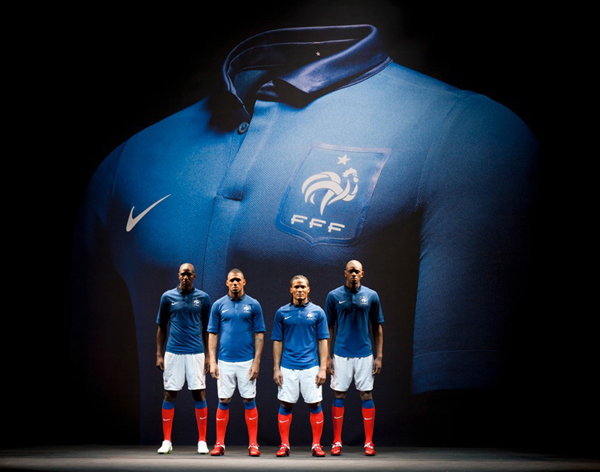 The lightweight design features Nike Dri-FIT technology and engineered ventilation systems to help keep players cool, coupled with ergonomic fit and soft cotton feel for player comfort. The new product is the brand's most environmentally sustainable kit to date, with shirt (96% recycled polyester, 4% organic cotton) and shorts made from microfibre polyester that is derived entirely from recycled plastic bottles. Nike also unveiled a broader range of FFF-branded Nike Sportswear products designed for fans off the field of play.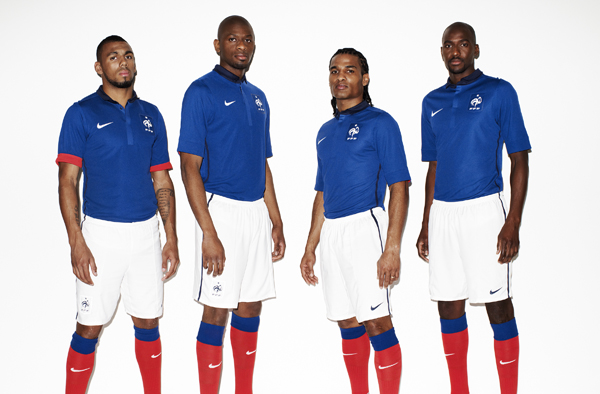 One detail of the new France kit is the message 'Nos Differences Nous Unissent' (our differences unite us) printed behind the FFF badge over the players' hearts. Nike has been playing a big role in breaking down prejudice and helping people reach their full potential, and it is committed to supporting the work of the Fondation du Football in using football as a vehicle to promote the positive aspects of diversity in society.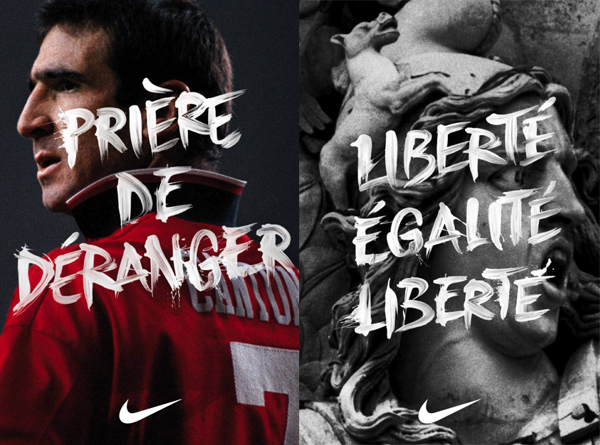 The new kit will be worn for the first time in the game against Brazil on February 9, with Nike Sportswear FFF product being available at retail from February 5. Prior to that, Nike will reveal a new campaign, entitled 'Vive Le Football Libre', capturing the spirit of the new era of French Football. This includes a digital and print advertising promotion, as well as a TV spot. The dramatic voiceover to the video is the poem from the famous 'Duel' scene in the play Cyrano de Bergerac, narrated by French hip-hop artist Oxmo Puccino. It draws a parallel between the duel scene, in which Cyrano confronts a prince who dared threaten him, and French footballers at different levels competing against their opponents.