PepsiCo Inc. is exploring the opportunities of e-commerce channel with the launch of a new 60-calorie soda Pepsi True available online only at Amazon.com.
This move comes after its main rival The Coca-Cola Company launched its own mid-calorie «green» version Coca-Cola Life in the U.S. and the U.K. earlier this year (and in Argentina as a pilot launch in 2013), as well as stroke a deal with Amazon to distribute its another soda brand Surge in the U.S. in September.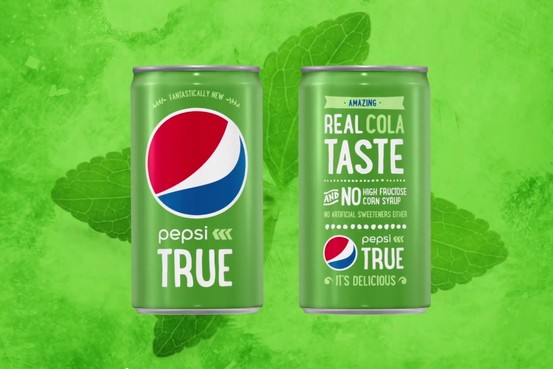 Pepsi True will be sweetened with both sugar and stevia, containing 60 calories per 7.5 fl oz can—which is 30% fewer calories than in a regular Pepsi. The new beverage will be promoted digitally to build awareness and to evaluate consumers' feedback before launching it across traditional retail stores in the U.S.
The official PepsiCo website states that the new soda beverage will be «helping consumers get back to the fun and refreshing side of cola».
According to the data intelligence agency L2 ThinkTank, just 1% of grocery sales in the US are attributed to online purchases, while the diet soda consumption fell 6.3% in 2013, Beverage Digest reports.
Coca-Cola's Surge and new PepsiCo's Pepsi True are the two and only big-name soda brands sold exclusively online through the partnership with Amazon.
The video below was uploaded to the Pepsi's YouTube channel to build and raise awareness on the new soda product.