First launched in 2009 with a 'Smart Hydration' positioning, Slice Design was asked to redesign Juicy Drench for consumers looking for a smart and natural choice in refreshment. Consumers felt the previous communication of juice + water was too artificial largely due to the flat circles of colour on the pack.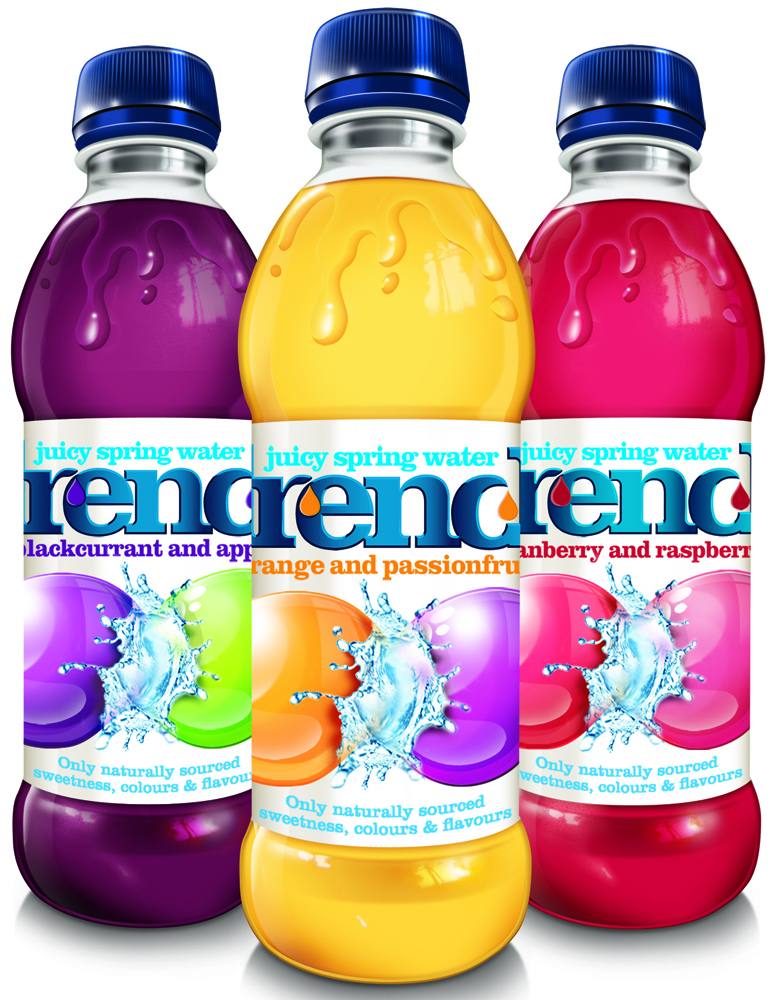 Photo: A new look of Juicy Drench, click to enlarge
To combat this, Slice softened their colours, modified their shapes and added a water splash to enhance refreshment cues whilst still retaining excellent standout, shelf-blocking and ease of flavour selection.
The result is a refreshed and pure design that showcases Juicy Drench as the natural, tasty choice for smart hydration. Agency comments (Alan Gilbody, Creative Director, Slice Design Ltd), "Here's a good example of managing and improving existing equity rather than radical change. The circles on the existing Juicy Drench design were well known but by subtle evolution, we've managed to enhance overall product communication without any negative effect on recognition or standout."