Dolce & Gabbana is using crowdsourced power to unite generations in its latest online campaign. As part of its #DGFamily project the Italian fashion brand is encouraging people to submit their family photos.
The new marketing effort comes in line with the general style of D&G's advertising campaigns that pays tribute to the tight family relations that are part of the Italian cultural tradition. People from all across the globe can add their family look, fresh or vintage, to tap into this ever-lasting tradition with their own family history assets. They can upload pictures on the site after registering and logging in.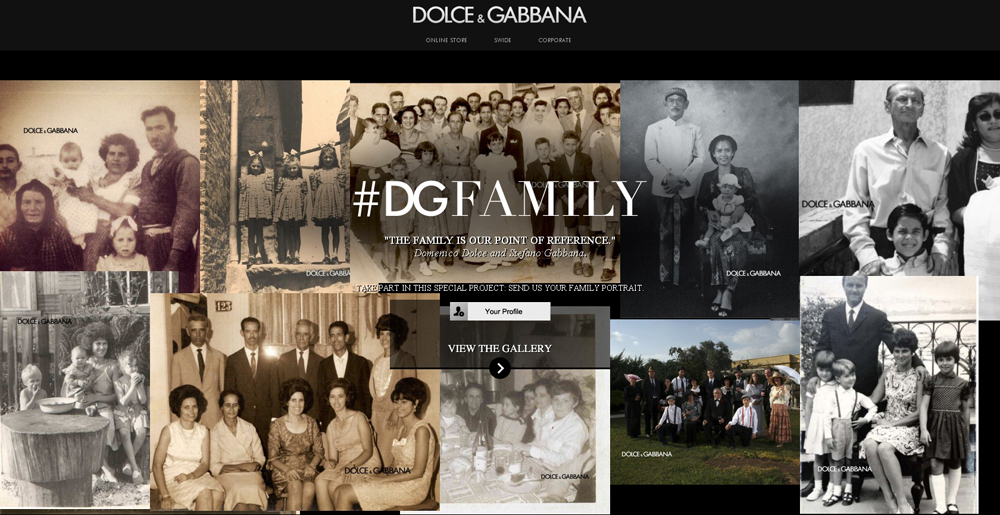 Each photo uploaded to the site gets a little Dolce & Gabbana logo that is featured in the picture, thus turning this piece of family history into a branded visual.
"The pictures can portray family in all its different forms, including today's and yesterday's generations—from the 1900s until today—but must resemble the family concept in the brand's recent advertisement campaigns in terms of attitude, poses and ambiance," says the brand's digital journal Swide.
There're 50 pages so far, with 12 photos per page. The photos can be also searched on Twitter, Pinterest and Instagram with the #DGFamily hashtag. Every day, Dolce and Gabbana's luxury online magazine Swide will be choosing one of the family photos uploaded on the #DGFAMILY website and share it on the dedicated page.