Balancing your H2O intake is the number one priority when it comes to managing your health. And if you're on the hunt for the best way to achieve glowing skin, be sure to check out cactus water. This drink is already claiming to be the "holy grail" of functional drinking waters.
Cactus is the new coconut
Plant water is one of the current trends in the beverage market. And by far the most popular variety has been coconut water. Experts have rated it highly as one of the best drinks for hydration after a strenuous workout. Now this «health drink» has a serious challenger that you need to know about.
Nowadays, cactus water is increasingly mentioned as a better substitute for coconut water. Cactus water is a plant-based drink that is a combination of prickly pear cactus extract and puree mixed with water.
Cactus water typically contains half the calories and sugar of many coconut and aloe water products on the market.
A glass of cactus water provides about 26 calories and 7 grams of carbohydrates—less than 1 gram of fiber. The cactus drink contains neither protein nor fat. The nutritional value of the same amount of coconut water is 58 kcal, and aloe water is 78 kcal.
But that is not all. This little-known drink is not just another blend that "works wonders." We have collected other evidence that cactus water is a truly worthwhile drink. We're telling you all the reasons why everyone should stock their refrigerator with this juicy drink.
The trend for cactus water came from Latin America — Mexico, Chile and Peru, where it has been at the peak of popularity for several years now. Lovers of a healthy lifestyle in the USA and Europe quickly adopted it, putting its coconut counterpart on the far shelf.
Traditionally, the review includes brands that set trends in this segment of functional drinks so that you pay attention to them.
Both healthy and tasty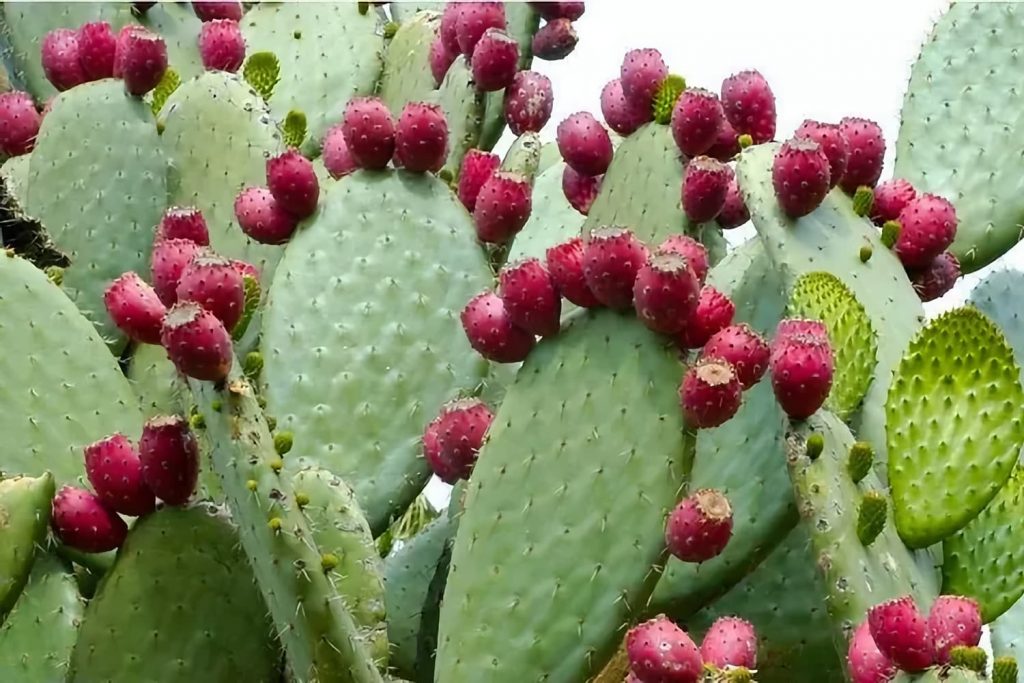 To be honest, coconut water is not the most delicious drink. That is, of course, you can drink it without even wincing, but it's still not for everyone. Not everyone can understand its sweet-nutty taste.
Cactus water has a light berry flavor and does not cause conflicting emotions even among soda lovers.
While most water passes through our bodies, cactus water is much better absorbed by our bodies and retained in thirsty skin cells, nerves, muscles, organs and other tissues.
Cactus water is high in electrolytes, which give skin a glow, improve sleep and energy, and help women suffer less from cramps.
Additionally, cactus water may help lower blood sugar levels in people with diabetes. In May 2019, a review was published in the journal Medicina that found prickly pear products may help reduce the risk of type 2 diabetes. However, the authors admitted that this requires large doses to have a significant effect on glucose or insulin.
Benefits for the skin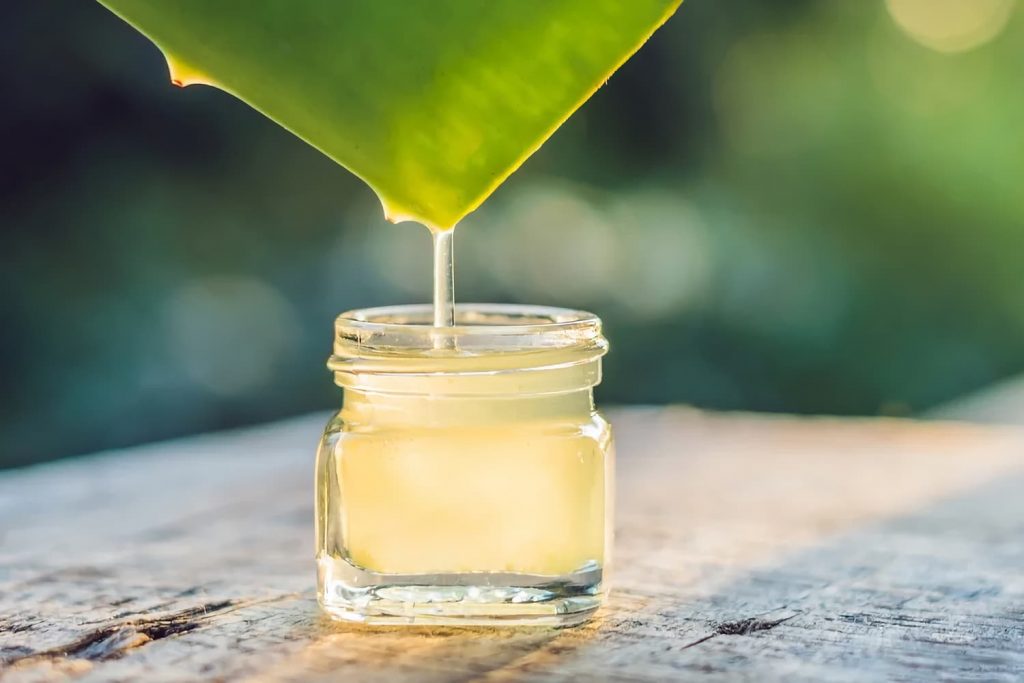 Dermatologists are the biggest proponents of cactus water due to its incredible benefits in fighting free radicals, UV rays, and pollution.
Cactus water copes with this effectively because it contains taurine. "Taurine is a very powerful antioxidant that reduces inflammation and detoxifies your skin," says dermatologist Dandy Engelman, MD. "In addition, cactus water contains vitamins B and C, calcium, potassium, magnesium and iron, which can help strengthen your immune system."
This botanical water helps reduce puffiness and redness while hydrating without adding extra sugar. Ultimately, there is no such thing as a miracle source of anti-aging, but with healing vitamins and antioxidants, cactus water takes the cake.
And this is one of the best solutions for preserving youthful skin. Drinking cactus water provides the body with the moisture necessary for human cells. "Cactus water is a natural source of electrolytes, which the body needs to maintain proper hydration, which is essential for healthy, elastic skin," says Engelman.
Hangover cure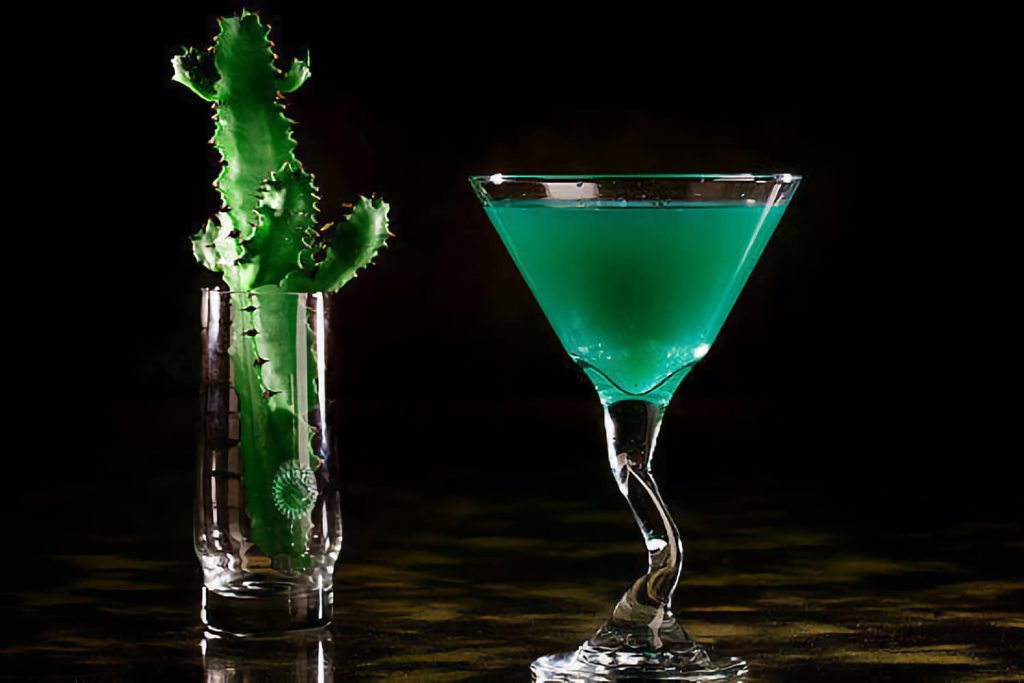 Yes, yes, and cactus water can do this too. We talked about functional hangover drinks in a separate review. But it turns out that a new plant-based drink is much better for post-party headaches than a pickle juice or a greasy burger.
According to some studies, a glass of cactus water before drinking alcohol reduces the symptoms of a hangover several times the next day and is an excellent prevention of dehydration.
Therefore, nutritionists recommend keeping cactus water nearby if you suffer from morning hangover or nausea. But cactus water is especially invaluable if you play sports.
Super hydration
Because cactus water is high in electrolytes and has very little sugar, it will replenish your fluid reserves, and proper hydration will help keep you strong during exercise.
Cacti are precisely those plants that naturally have the ability to retain moisture in the most difficult conditions. So, it's no surprise that coconut water rehydrates better than any other water.
Nutritionists recommend it as a caffeine replacement for anyone who needs a boost of energy. And the anti-inflammatory properties of this drink will also help restore muscles after an active workout.
This is what is important to keep in mind for athletes, as well as those who often spend a lot of time outside in the heat. Well, to everyone who cares about their health.
Because cactus water can help with conditions such as stomach cramps or the common cold, reduce chronic inflammation associated with skin conditions such as rosacea, psoriasis and acne.
Variety diagram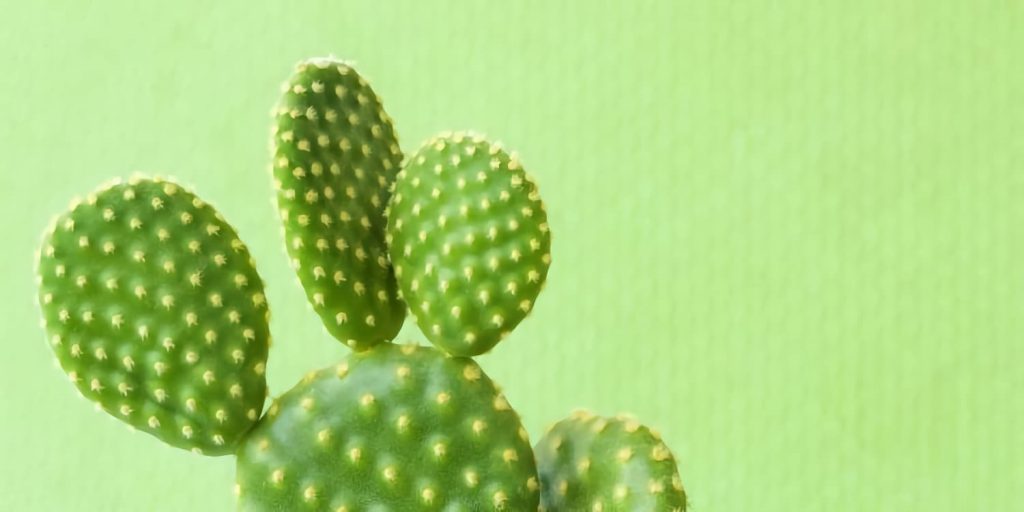 The plant-based waters market remains small compared to the traditional juice market, but its features could help its appeal extend beyond this niche category.
When it comes to features, tastes and functional benefits, these are the factors that influence the purchasing decision of drinking water.
Mintel determined how consumer demand is distributed:
57% prefer natural water
33% – water, with added vitamins
31% – with antioxidants
31% – flavored waters, and
23% – organic water.
Unlike popular sports drinks, botanical waters offer the benefits of functional hydration without the added synthetic ingredients that many consumers choose to avoid. Organic certification is certainly a plus when it comes to plant-based drinking water, but it doesn't seem to be on the minds of consumers.
Plant waters are easily and often included in other types of drinks as an ingredient. The most common is coconut water with fruit juice. It is also used in combination with coffee and protein drinks. The inclusion of coconut water in these types of foods gives the idea that such varieties provide great health benefits.
Another benefit of plant waters is the synergy with both traditional aroma profiles and more avant-garde ones.
In the landscape of plant-based cactus drinks, flavors like peach, mango and watermelon are popular flavors. However, there is a strong presence in this category of globally inspired flavors such as passion fruit and ginger — we found them in many manufacturers' product lines, as we'll cover below.
Cactus water RTD
There are significantly fewer cactus water brands on the market than ready-to-drink (RTD) coconut water or aloe drink. Therefore, to make it easier for our readers to navigate the options on the shelves, we have put together our own short impromptu guide.
Cactus water is not new to the market. Several celebrity-founded brands such as True Nopal and Caliwater sold similar products a decade ago.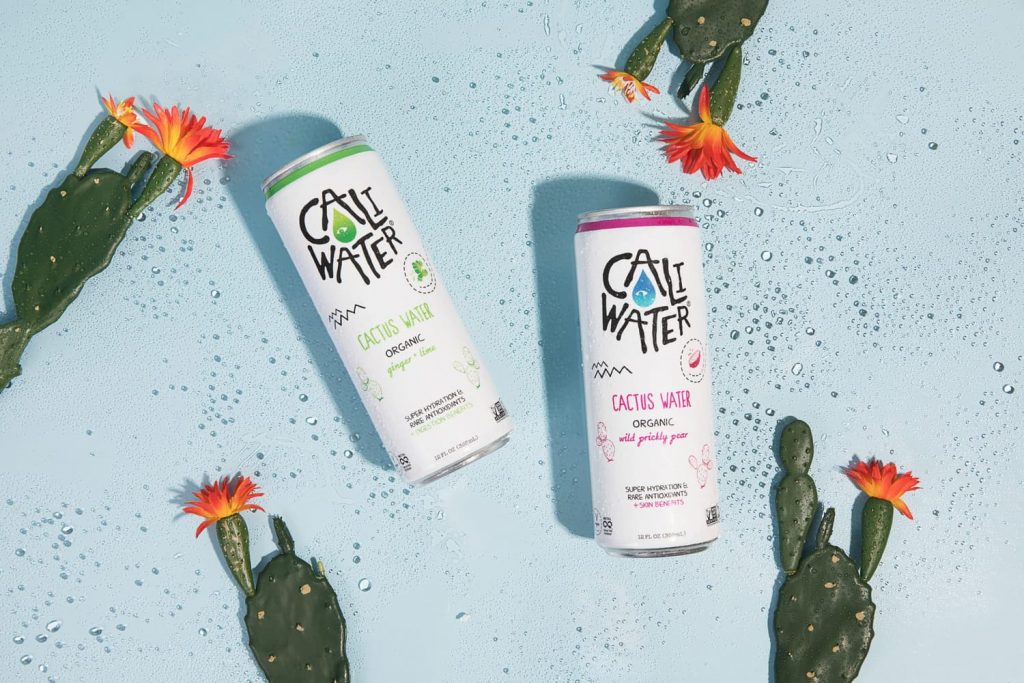 The Caliwater brand was launched in 2014. However, since then the company has relaunched both new packaging and even a new recipe. Caliwater is part-owned by actress Vanessa Hudgens, who has amassed nearly 41 million Instagram followers. They made this type of plant water popular, and in general contributed to the growth of interest in plant waters.
Low consumer awareness about cactus water continues to be one of the challenges facing the cactus herbal drink market. While the health benefits of prickly pear fruit are well known among traditional medicine practitioners, most consumers are not familiar with the benefits of this plant.
As a result, Caliwater and other plant water pioneers have had to invest heavily in marketing and educational efforts to increase consumer awareness.
Starting with a simple cactus water (24 antioxidants, 5 natural electrolytes, 5g sugar), Caliwater's newest plant water line blends prickly pear water with berries and fruit. One of the oldest brands constantly delights its fans with new products that not only moisturize, but also have healthy properties.
There are currently 3 SKUs of Caliwater available: with prickly pear, ginger and lime and watermelon. Each 355ml can contains 25 calories and is vegan, kosher and non-GMO. Last season's hits included cactus water with cherry and peach. As the names suggest, the products made extensive use of local California ingredients.
In general, Caliwater boldly experiments with flavors. Thus, other unusual varieties of the brand's products included drinks prepared with the addition of olives, birch sap and even artichokes.
Caliwater notes: "Our drink is designed for the wild and free-spirited." The manufacturer makes its products ideal for those who love spending time outdoors, whether relaxing on the beach or embarking on a "great wilderness adventure."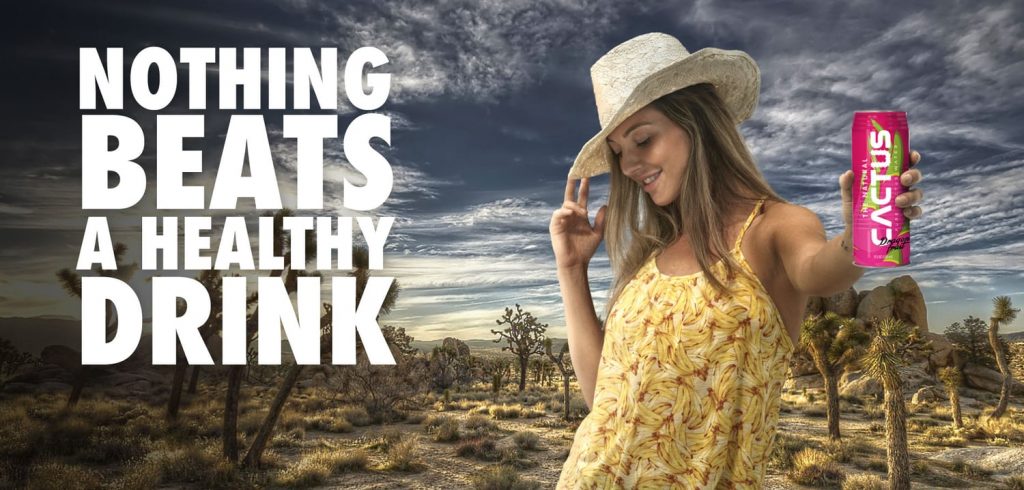 Natural cactus water EVISSI from a manufacturer from New Hampshire, USA on the market since 2016. EVISSI is a light and low-calorie version of natural cactus water in the best FMCG performance.
A 100% plant-based product without preservatives or colors, a diet drink without fat (instead of sugar, the product is sweetened with dragon fruit), gluten and GMOs, EVISSI supports fast and healthy hydration.
There are only 70 calories per 520 ml (17.5 oz) can.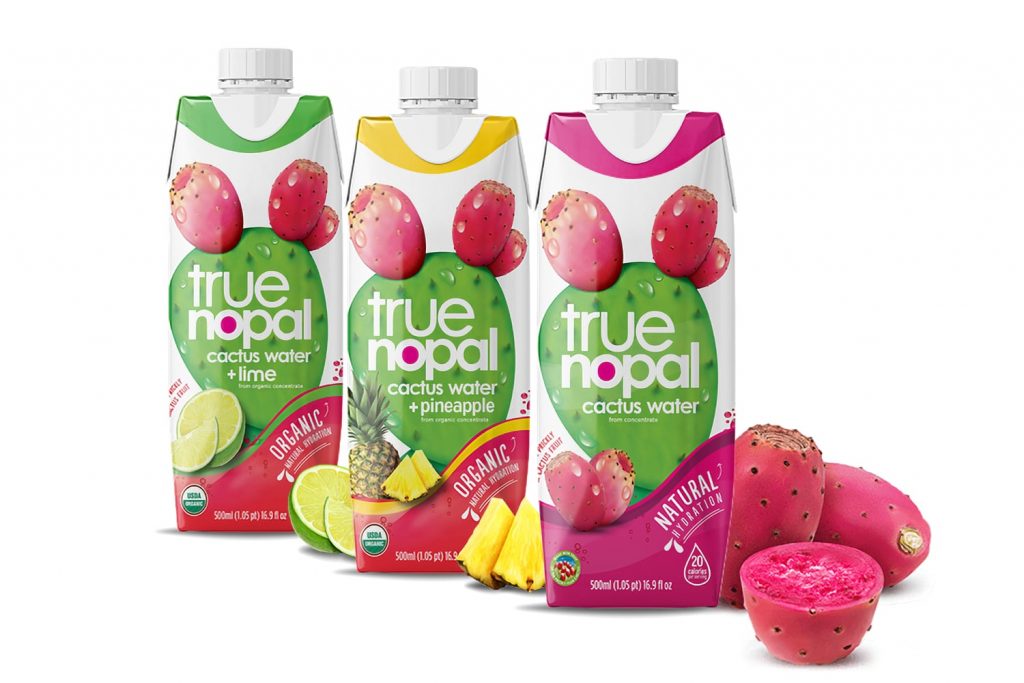 The original and best-selling cactus water brand in the world. 100% Natural True Nopal with no added sugar or sweeteners, with 7 naturally occurring electrolytes, antioxidants and minerals including potassium, magnesium and betalain.
The manufacturer believes in providing products that taste good and are healthy for consumers, helping them maintain an active and healthy lifestyle.
Only 18-20 calories (depending on variety) and 4 grams of sugar per serving, which is naturally found in the fruit itself. 3 vegan SKUs: natural, pineapple and lime. All gluten-free, non-GMO and kosher certified — a real treat for lovers of natural plant-based drinks.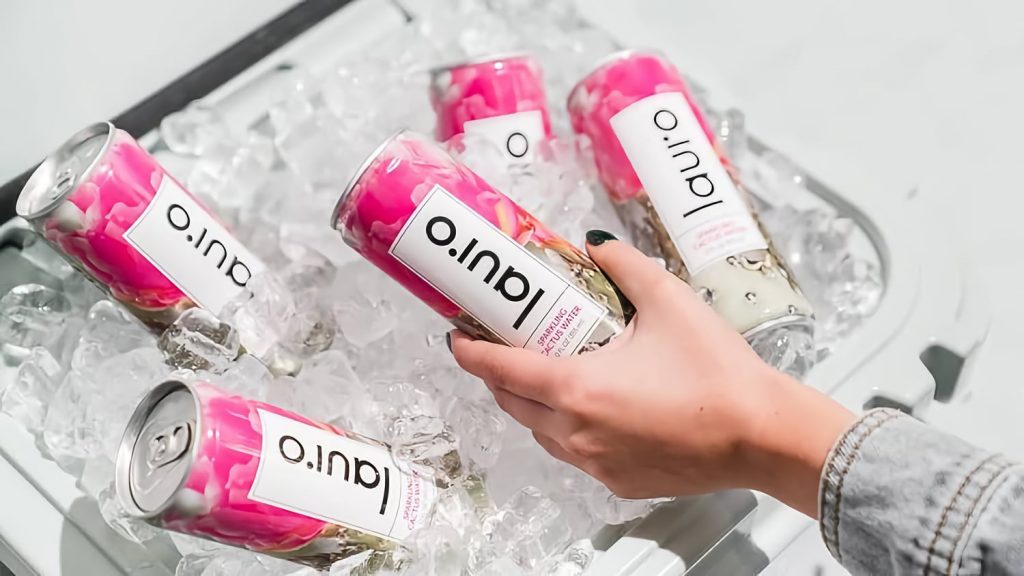 Lauro Cactus Water is a carbonated functional health tonic made from the fruit of the prickly pear cactus, with the addition of Persian lime (contains higher acidity than regular lime and has a stronger aroma and thinner peel) and organic blue agave nectar containing saponins and fructan.
Saponins have anti-inflammatory and immune system-boosting properties. Fructan is a fiber with many health benefits, including weight loss. It has a low effect on blood sugar levels and helps increase satiety and reduce appetite. If you have diabetes and are watching your metabolism, a one-teaspoon serving of agave nectar is completely harmless.
In Aztec times, agave syrup was also used to treat wounds due to its antimicrobial properties.
Lauro Contains only real ingredients, no processed sugars or other additives, and is safe, healthy and delicious for all ages. It can be enjoyed morning, afternoon or night for the perfect replenishment of beneficial vitamins such as A, B2 and C, minerals such as calcium, potassium and magnesium and daily natural hydration.
¡CACTUS!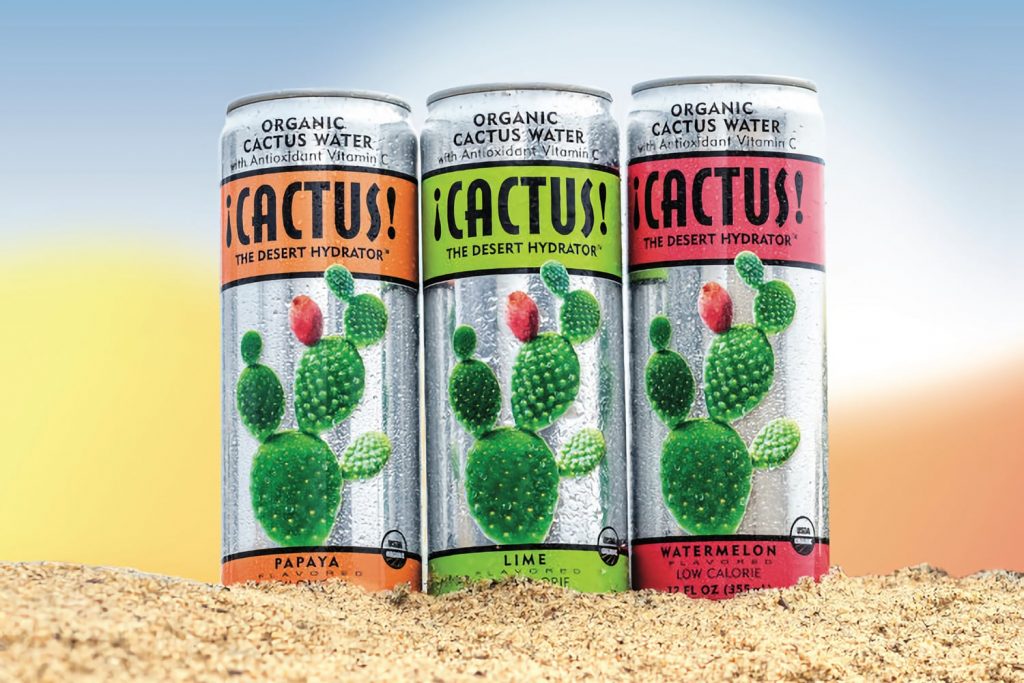 Organic cactus water ¡CACTUS! from Cactus Water Co. LLC of Napa, California. The brand claims that their new product contains hydrocolloid, which promotes hydration by increasing absorption and retention in the body.
¡CACTUS! is an excellent source of vitamin C and contains additional antioxidants, electrolytes and amino acids including taurine. Available in papaya, lime and watermelon varieties.
Sweetened with 5g organic agave, ¡CACTUS! Packaged in 350 ml (12 oz) aluminum cans. Organic cactus water ¡CACTUS! available in select markets. Suggested retail price $2.99.
Steaz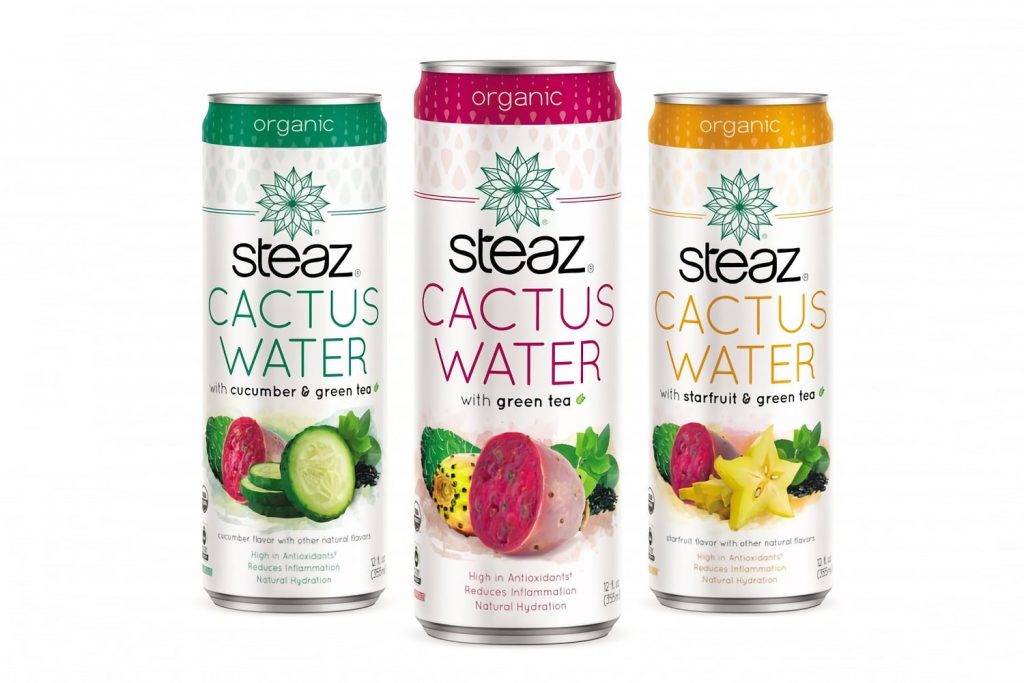 Steaz's line of cactus water blended with ready-to-drink tea was launched in March 2016. The company was founded in 2002 and is headquartered in Doylestown, Pennsylvania, USA and produces several varieties of canned organic green tea and energy drinks.
All brand products are made using fair trade certified green teas from Kenya and cane sugar from Paraguay.
Steaz is sweetened with stevia and contains about 50 calories in each 12-ounce can (about 40 fewer than most flavored coconut waters). Retail price is $2.49-$2.69 per can.
"Steaz uses water from the juice of a fruit that grows on the prickly pear cactus, rather than the regular fruit that is grown in abundance," says Linda Barron, CEO of Steaz. "And one of the challenges Steaz faced in developing its drink platform was sourcing the ingredient from an organic farm and feeling confident that the organic supply chain could support projected growth."
The manufacturer believes that everyone can enjoy their drink, especially health-conscious athletes who will get the most benefit from the ultra-hydrating cactus version of Steaz.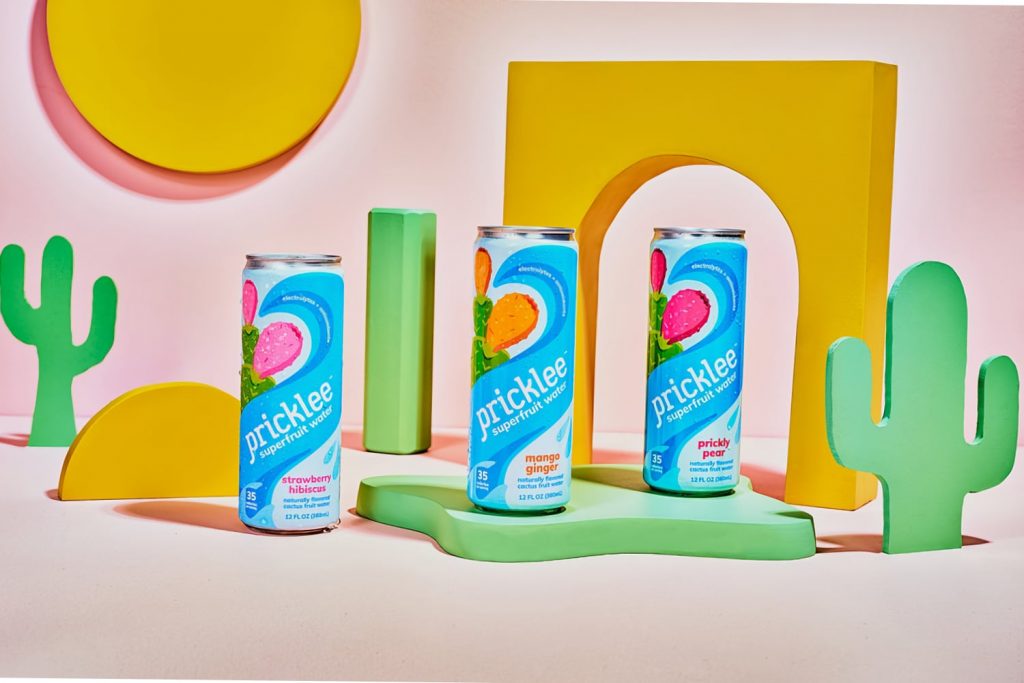 The Boston and New York-based startup, launched by five pharmacists, debuted online in February 2021. Pricklee is made with filtered water, prickly pear puree, agave nectar and lemon juice. Varieties include Original, Mango Ginger and Strawberry Hibiscus. There are 35 calories in a 355 ml (12 oz) can.
Khun Yang, co-founder and CEO of Pricklee, says he was given the idea for the product several years ago by his then-neighbor Mohammed Hassoun, who returned from a trip to Lebanon. Eager to share his favorite drink from childhood with friends, he brought the refreshing and delicious cactus water that his grandmother prepared.
And then Jan and Hassoun, along with friends Jaanay Babb, Sarwang Shah and Aakash Dheri, began researching the nutritional profile of prickly pear and partnered in commercializing the concept, available today at picklee.com and retail stores in the Boston and New York areas.
Neither founder had experience in consumer products, Young said. In addition, all of the company's founders continued to engage in medical activities, while simultaneously developing new businesses.
Pricklee's vision is to educate consumers about the benefits of cactus as a healthy ingredient and showcase the many different ways to use it.
Natural plant waters are gaining momentum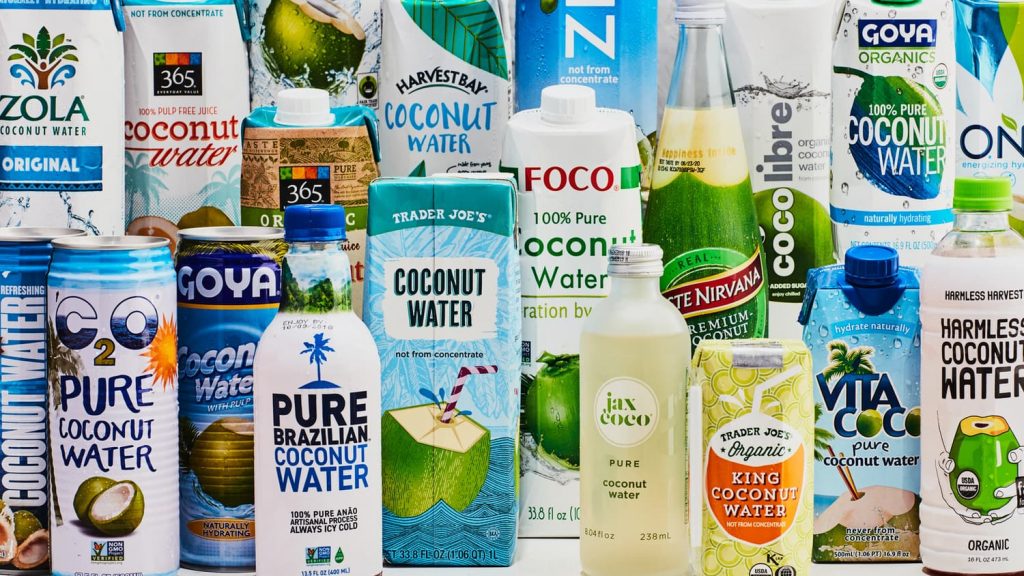 Bottled water in terms of sales has been the No. 1 drink in the United States for several years. But experts are unanimous that as consumers crave more benefits, flavors, varieties and types of drinking water (Chicago-based research firm Mintel found that 54% of consumers are actively trying different types of water), this presents an opportunity for producers to experiment boldly. And plant water is one of the brightest market trends that is rapidly gaining momentum.
In the wake of coconut water, which has now become a billion-dollar industry, beverage makers are releasing unique types of plant-based waters from unusual sources such as maple, watermelon, rose, artichoke, cactus, olive oil and birch sap, providing consumers with electrolytes and antioxidants, as well as additional properties.
Abundant and sustainable harvests of the prickly pear cactus can be found in more than 30 countries and are widely used in Latin American cuisine and culture. The potential of cactus as a main ingredient in other different product forms is simply limitless.
If you try to find parallels with coconut water, where coconut, as a superfood, is represented in many categories — from coconut oil to coconut yogurt, coconut milk and coconut chips, cactus snacks in the form of cakes, chips, as well as in many skin care products and cosmetics have crazy potential.
The plant water category has seen strong global growth over the past eight years, especially in the US and Brazil. Sales are growing due to increased consumer demand for healthy and functional drinks. We have repeatedly said that the use of natural plant ingredients in foods and drinks is a particularly attractive point for consumers around the world.
"Health and wellness trends are a major driver for plant-based waters," said Alexander Esposito, an analyst at Euromonitor International in Chicago. "About a third of consumers identify taste, vitamins, antioxidants or electrolytes as sought-after components, further supporting the development of products with these attributes."
Prospects for the young category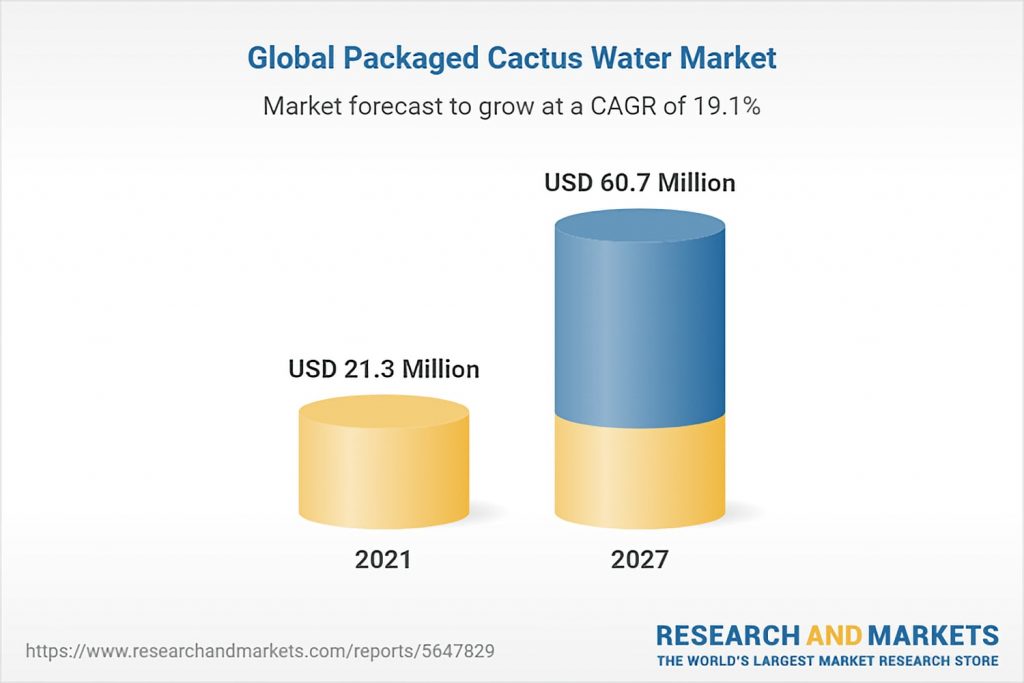 Cactus water is by far the most important category in the plant water segment. But as Gary Hemphill, managing director of research at New York-based beverage marketing corporation BMC, said: "Cactus water is a young category that is still evolving and being defined."
She has many competitors who are also gaining momentum. Birch sap and watermelon water are well-known – they will easily become drivers of growth. Except for maple water and aloe water, all other types of plant-based drinks show positive trends.
Tropical-flavored drinking water is attracting new customers, says BMC's 'Plant-Based Water Drinks Market' report. Until now, coconut water accounted for the largest share of the global plant water market volume — 77%; however, this is down from 81.7% of the market in 2015.
SPINS analytics show that while the ready-to-drink (RTD) cactus water segment grew by 26.3%, the previously shelf stable coconut water slowed by 6.6%.
But still, the cactus water segment will continue to remain relatively small. Market and Research projects it to grow to $60.7 million by 2027 with a double-digit CAGR of 19.07% (the global plant water market will grow at a CAGR of 7.1% over the same period). With positive forecasts, the development of the cactus water segment will reach $70.3 million by 2030.
Among the promising markets, in addition to the United States, are China (CAGR 23.1% up to 2030), Japan and Canada, each of which is projected at 11.7% and 12.7%, respectively, in the period 2022-2030. In Europe, Germany is forecast to grow at around 12.1% CAGR. Plant waters have experienced decreased interest and supply issues associated with COVID-19-era supply chain disruptions. However, since November 2020, the market has seen an almost 40% increase in demand for cactus water, which gives special hope to players in the segment.