Five winning designs from the four international Heineken-inspired artists—Andy Audsley from Australia, Fernando Degrossi from Brazil and Anna Ptasińska and Bartek Bak from Poland—have just been named the finalists of the second annual design contest devoted to the brand's 140th anniversary, «Your Future Bottle» 2013.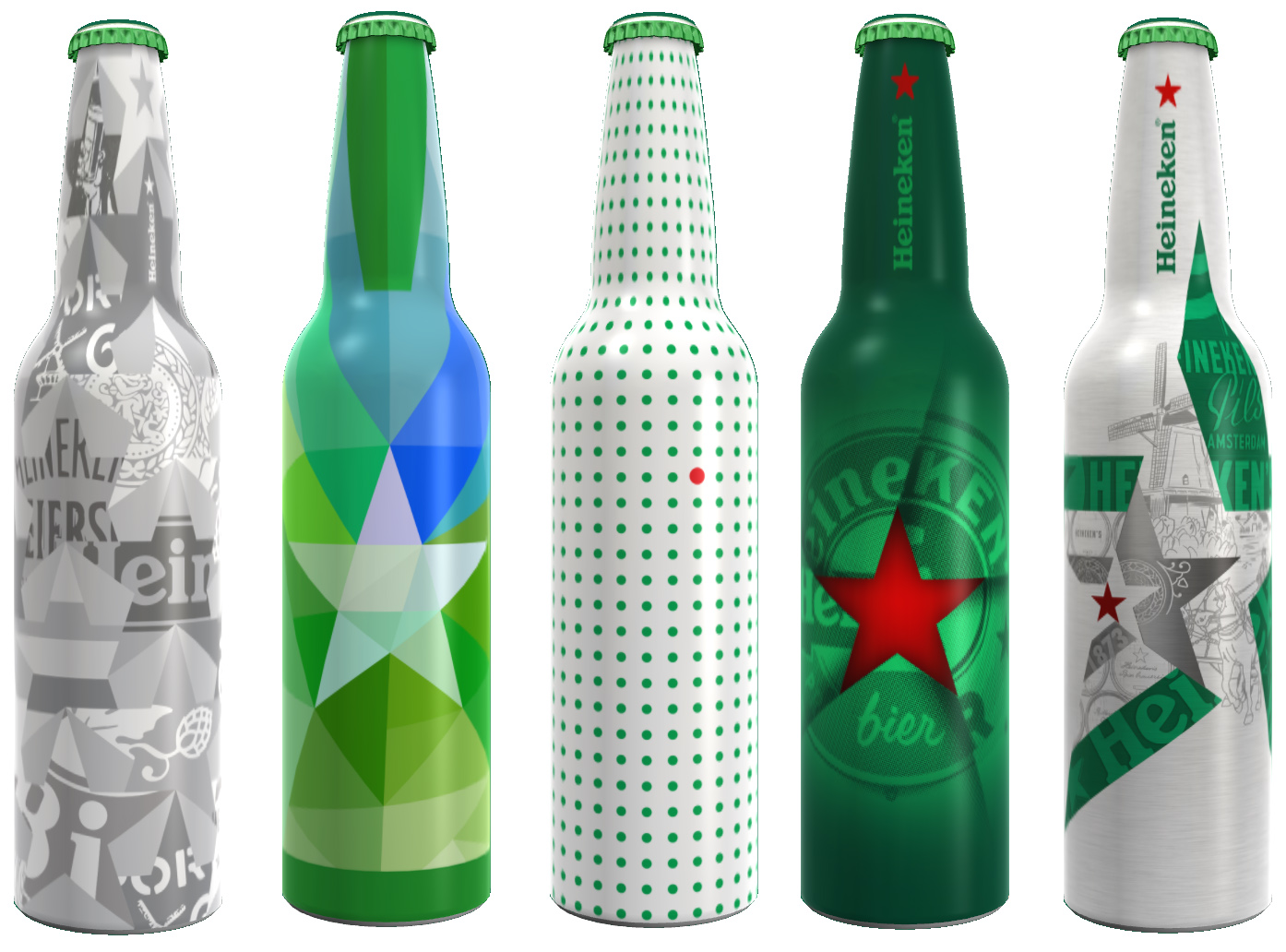 Photo: The five winning designs by (from the left to the right) Andy Audsley (Australia), Anna Ptasinska (Poland), Bartek Bak (Poland) and Fernando Degrossi (Brazil), clickable
The winner will be selected by the four respected judges—Heineken's Mark van Iterson, Cool Hunting's Even Orensten, Mark Dytham of PeckaKucha and digital design pioneer Joshua Davis—at a live event at The Magazzini space at Milan Design Week next Thursday, April 11.
As well as global fame, the winner will see his or her design become a live piece of art as it is remixed once again by digital design pioneer, Joshua Davis, to create a special gift-pack that will house the winning design bottle.
Back in December 2012, Heineken invited fans and creatives to remix the iconic green bottle and submit via the Facebook application, where all the entries can be seen currently. Alongside the 5 winning artworks, 25 additional shortlisted designs will be showcased at Heineken's The Magazzini at the following address: Di Porta Genova, Via Valenza 2, 20144, Milan.
Heineken's Global Head of Design and Your Future Bottle Design Challenge judge, Mark van Iterson said: "Celebrating 140 years, we chose remix as a theme to encourage creative freedom, and we have certainly not been disappointed.  The standard of entries this year has been outstanding and has made my, and the rest of the judging panel's job a tough one a great problem to have!  Handing over our design heritage to young talent has been an exciting journey of discovery and for me has proven that using the past to inspire the future is important for a brand's evolution."
View the last year's winning designs of the Heineken's Future Bottle Design Challenge 2012.