PepsiCo joins the list of LGBT-frinendly brands, such as Costco, Apple, Netflix, Gap and others, and is launching an anti-bullying campaign «Go Purple» ahead of the annual Spirit Day on October 16, which celebrates lesbian, gay, bisexual and transgender youth and is organised by the American themed nonprofit GLAAD.
According to 2011 National School Climate Survey, 8 in LGBT 10 students reported being bullied at school. Particularly, 63.5% reported feeling unsafe because of their sexual orientation, 43.9 percent — because of their gender expression, 81.9% reported being verbally harassed.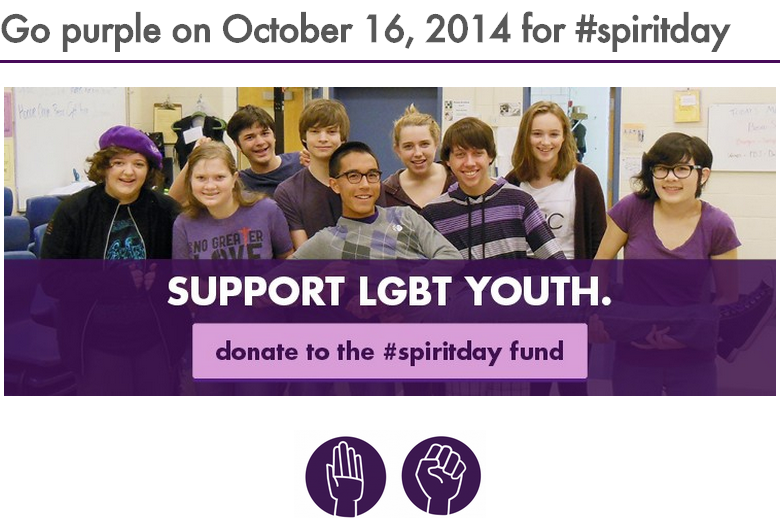 On October 16th, the Spirit Day, PepsiCo encourages its employees to wear purple and to share anti-bullying messages and content from website with the hashtags #SpiritDay and #PurpleOn.
«PepsiCo is deeply committed to building a workplace environment where all of our associates can bring their whole selves to work and are empowered to reach their full potential,» said PepsiCo Chairman and CEO Indra Nooyi. «That's why we are pleased to partner with GLAAD in support of Spirit Day, which fosters a spirit of inclusion in our communities.»
Earlier this June YouGov BrandIndex's Buzz revealed ranking of the Top 20 LGBT-friendly brands of America.