Choosing vitamin complexes and dietary supplements can be very complicated for the consumer. There are so many choices that it is sometimes difficult to focus on something specific. To help you make the right choice, we've rounded up ten of the top supplement brands to look for.
Some of the brands included in the review are difficult to find on the shelves of neighboring pharmacies, and are hard to find even on the internet. But it's worth looking for them. Now you know which brands you can trust, even if you haven't even heard of them before.
How did we choose
The Food and Drug Administration (FDA) does not approve the safety or effectiveness of supplements before they go on the market, although it does establish what is called Current Good Manufacturing Practice (CGMP), which includes production and storage requirements.  As a result, it is best to choose products whose quality has been verified by an independent panel of experts.
However, you need to understand that not all third-party tests are equally useful. Supplement manufacturers often pay labs to certify after doing minimal testing. But the best supplement manufacturers are included in this ranking based on their CGMP compliance and verification from one (or more) independent quality control groups, whose certifications can be safely trusted, since these certifications are difficult and / or expensive to obtain. Therefore, many manufacturers choose not to test their products in any of these organizations:
NSF International: tests and validates supplements and vitamins for safety and effectiveness.
United States Pharmacopoeia Convention (USP): Tests supplements to see if they contain what's on the label's statements, check for harmful impurities, and make sure the supplement is broken down so it can be properly absorbed by the body.
National Institutes of Health (NIH): A national medical research agency within the US Department of Health and Human Services that makes important discoveries that improve health and save lives.
National Community Pharmacists Association of the United States (NCPA): Protects and promotes the interests of independent pharmacists and are community leaders actively involved in community-oriented public health projects.
Consumer Lab: Verifies the identity, potency, purity and proper breakdown of the supplement in the body.
However, just because a supplement isn't tested by one of these organizations doesn't mean it's a bad product. It is worth studying the reputation of the manufacturer, evaluating the procedures of their testing laboratory and determining their protocols in order to decide whether you will feel comfortable using their products.
Please note that the author of this article has not tried all of these products. All information presented is based solely on research by independent experts and is correct at the time of publication.
#1. MegaFood. The best range of product line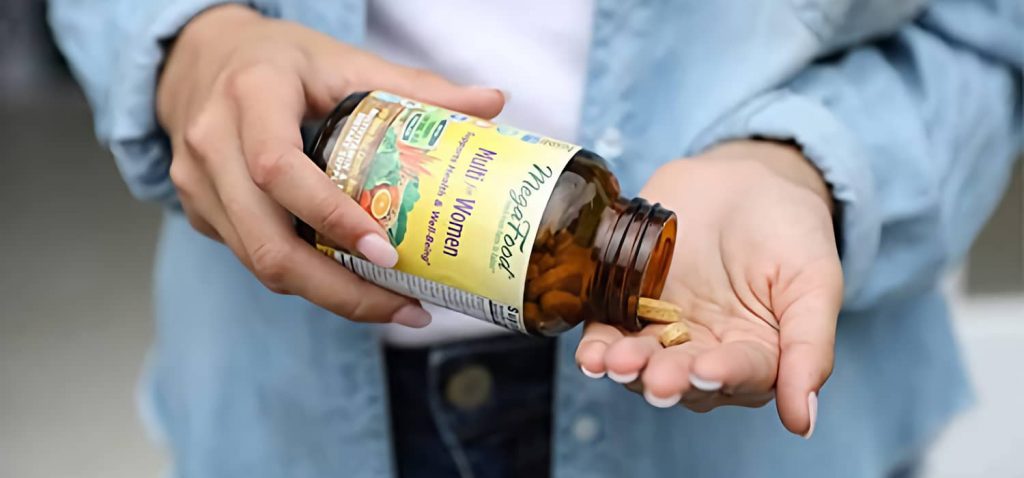 MegaFood's supplements focus on a wide range of needs, from prenatal and postnatal nutrition to healthy aging and more, including immune support, improved sleep quality, digestion, specialized complexes to support men's, women's and children's health.
Several third parties have verified the quality and origin of this company's supplements, including the USDA and B Corporation. Many MegaFood products are certified organic, suitable for vegetarians or vegans, and kosher.
Products experts like:
MegaFood One Daily
Multivitamin for Daily Energy MegaFood
Multivitamins for pregnant women Baby & Me 2 MegaFood
#2. Kirkland. The best brand of vitamins for bulk purchases

Kirkland Signature is the brand name of Costco's wholesale chain that sells a fairly wide range of USP certified multi-vitamin and supplements. The USP certification of Kirkland Signature products means they pass tests for quality, potency, and purity, which distinguishes the products of this brand that sells vitamins in large quantities.
To buy Kirkland brand nutritional supplements and vitamins, you must have a Costco membership. But, since you are buying in bulk, the price can be significantly lower than other brands. In addition, consumer reviews speak for themselves: for example, Kirkland Signature Daily Multivitamin has over 200 five-star ratings.
Products experts like:
Kirkland Signature Daily Multi
Kirkland Signature Extra Strength D3
Kirkland Signature Fish Oil
#3. Sunbox Nature. Best Vitamin Brand on the budget

Since 1995, the Californian brand SUNBOX Nature has been not only producing vitamins and nutritional supplements, but trying to make them as affordable as possible for everyone who strives for well-being and active longevity. Therefore, it is no coincidence that the brand is a favorite among those looking for quality vitamins with adequate dosages at an affordable price.
The brand controls the quality of ingredients from harvest to delivery, and an in-house lab certifies the purity and freshness of each ingredient before they enter the NSF (American National Public Health and Safety Agency) certified and GMP certified manufacturing facility, as reported on product labels .
Quality control in SUNBOX Nature is carried out with regular monitoring by the FDA, which ensures the high purity and safety of the produced supplements. An important fact: 93 of the company's products out of almost 150 items produced by the manufacturer have five-star consumer ratings.
Products experts like:
Multivitamin Prenatal Complex Sunbox Nature
Glucosamine Plus 250 mg Sunbox Nature
Omega Oil Sunbox Nature
#4. Nature Made. Best Daily Vitamin Brand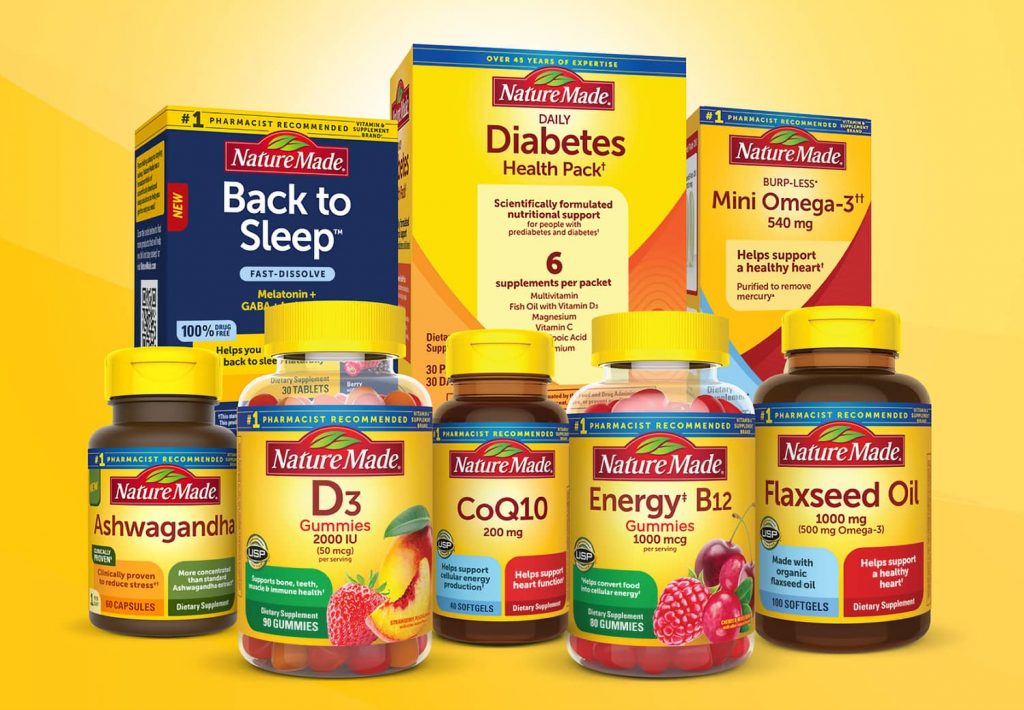 NatureMade has been in business since 1971 and is the number one brand recommended by pharmacists for 14 popular supplements. It was the first company to receive USP approval for many of its products. The company claims that the USP tests its products for purity and potency.
The brand boasts a wide selection of vitamins and supplements in the form of capsules, softgels and chewables, including a daily multivitamin that has a nearly five-star rating.
Products noted by independent experts:
Nature Made Multivitamin Tablets with Vitamin D3 and Iron
Vitamin D3 Nature Made 5000 IU
Nature Made Vitamin C 1000 mg
#5. ZEOX Nutrition. Top Vitamin Purity Brand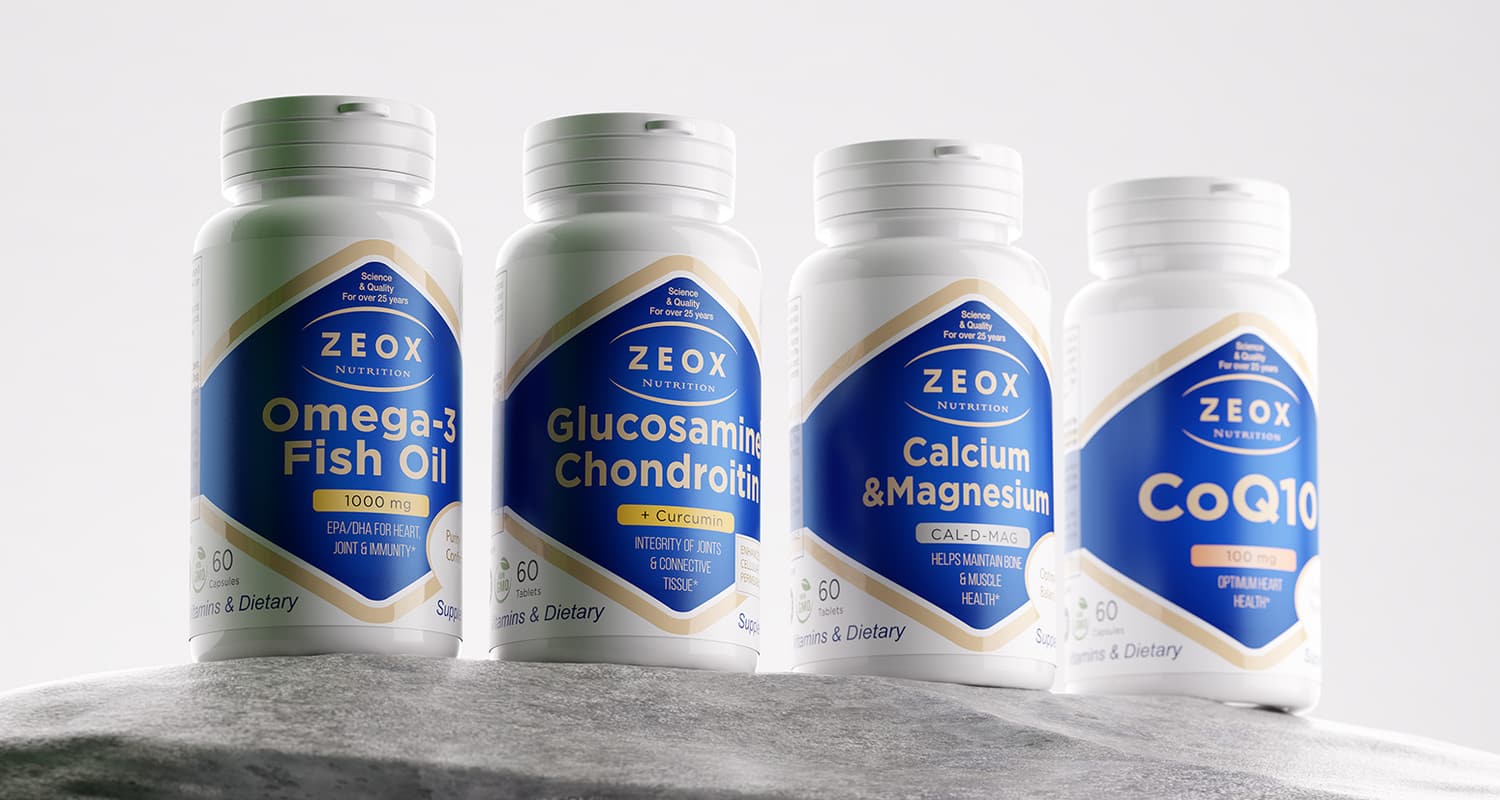 ZEOX Nutrition supplements are manufactured in the USA adhering to strict production processes. This is the best vitamin brand, it's formula and products purity reaches 95% and by a third exceeds the standard purity of 70-80% in the market.
ZEOX Nutrition has been producing supplements to maintain health and longevity in its own production facility in Utah since 1996, conforming to FSSC 22000 standards, the first certified production confirmed by the international certification department DNV GL Business Assurance. There is 5-step incoming control system of raw materials using NuGenesis ® LIMS technology (laboratory information management system), carried out in our own laboratory for more than 30 brand products manufactured today.
ZEOX Nutrition supplements have earned the trust of the USA Pharmaceutical Association and are recommended by pharmacists and doctors, which is a reliable confirmation that the company's products do not contain unsafe levels of pollutants and meet the highest standards of production, purity, and efficiency.
Products experts like:
Women's Health Formula Complex
Glucosamine-Chondroitin + Curcumin
Super Collagen Type 1 & 3
#6. Garden of Life. Top Vegan Vitamin Brand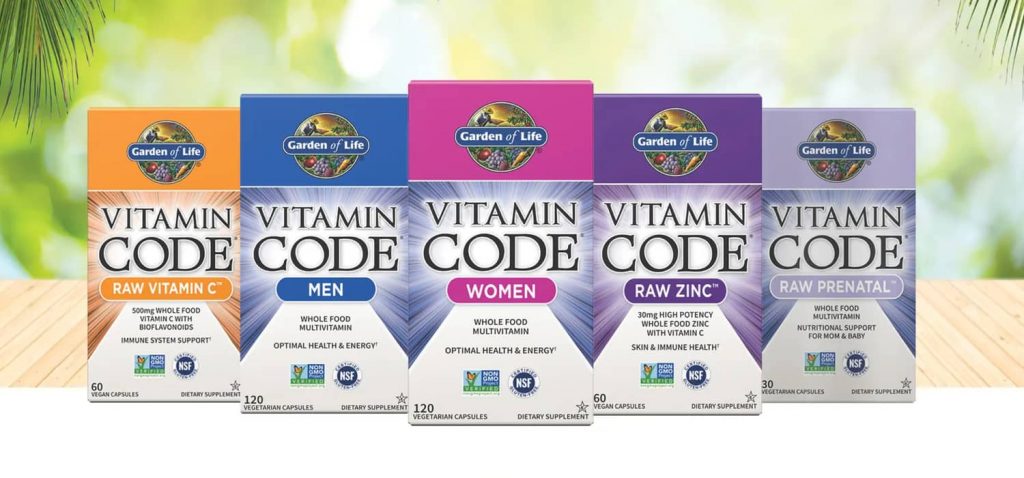 Garden of Life manufactures a variety of nutritional supplements, including multivitamins and probiotics that are free of gluten, soy, dairy, and animal-derived ingredients. Many of the brand's products are vegan and kosher.
The brand's products are certified by numerous third parties, including Organic and Non-GMO certifications. The manufacturer's website states that its vegan products are certified by the Vegan Awareness Foundation, an independent organization that has the strictest rules for non-animal products.
Products noted by independent experts:
Raw probiotics Ultimate Care Garden of Life
Vitamin Code Healthy Blood Garden of Life
Multivitamins for men Vitamin Code Raw One Garden of Life
#7. Ritual. Best Subscription Vitamin Brand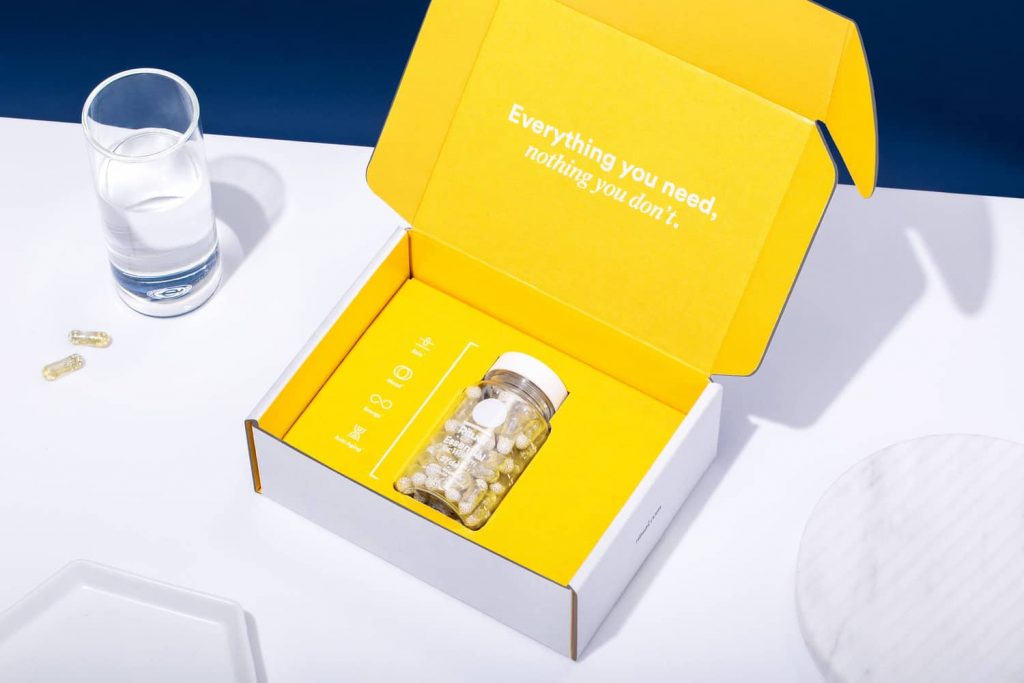 Ritual is a dedicated service that delivers vitamins and supplements on a monthly basis, exclusively on a subscriptions. The brand forms complexes, taking into account the needs of customers, depending on their age, gender and health status, as well as other factors.
Some of its vitamins are USP verified. In addition, the manufacturer claims that doctors have approved their recommendations, and the ingredients used undergo numerous quality checks. Each product of the company has a safety certificate.
Products noted by independent experts:
Multivitamin for postmenopausal women Multivitamin 50+ Ritual
Multivitamin for Her Ritual multivitamin for teenage girls
Multivitamin complex Ritual Prenatal Multivitamin
#8. Nordic Naturals. Top Omega Supplements Brand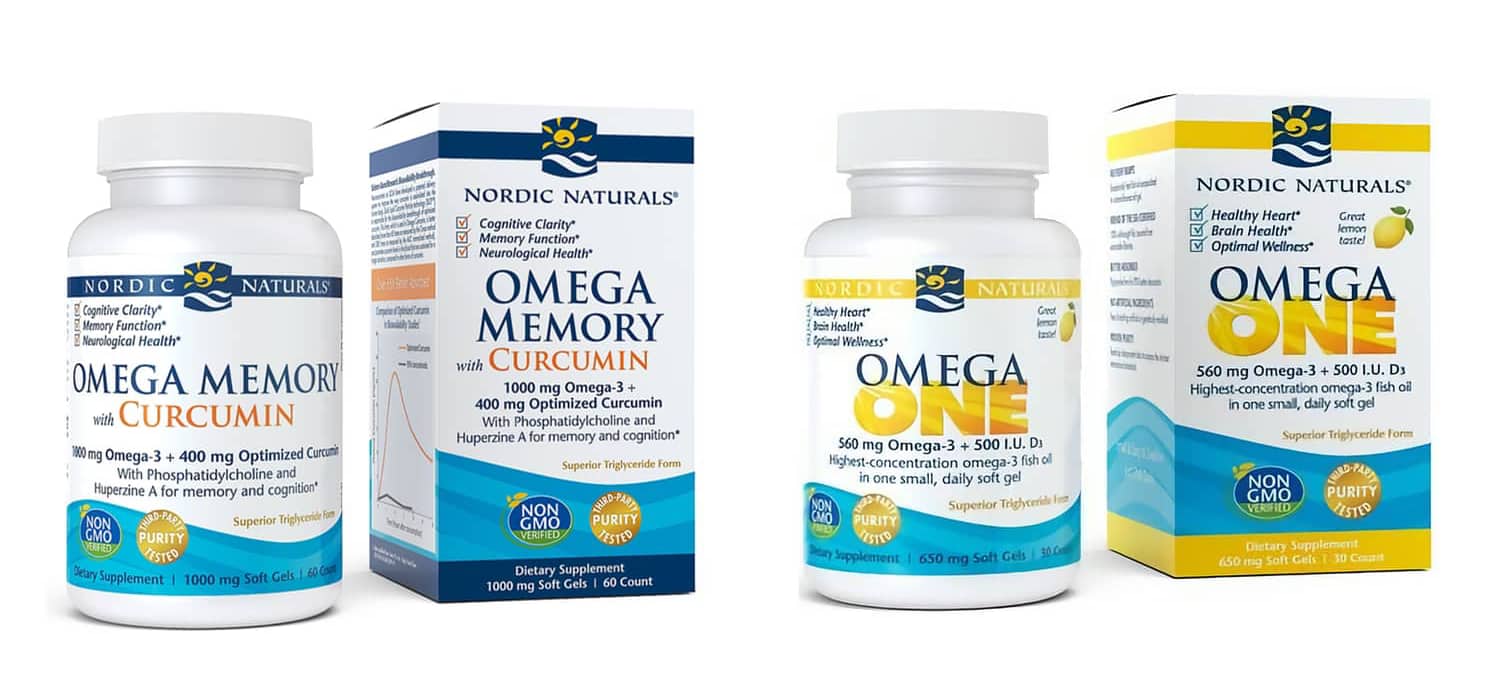 There is no official quality assurance standard for fish oil supplements in the US, so Nordic Naturals follows the guidelines set by the European Pharmacopoeia Standard (EPS), the Council for Responsible Nutrition (CRN) and the Global Organization for EPA and DHA Omega-3 (GOED) when producing fish oils.
The brand uses wild-caught fish for its products, which have been used in over 50 studies, according to the Nordic Naturals website. These supplements are also a favorite among users, with over 5,000 five-star ratings for their Omega-3 softgels.
Products noted by independent experts:
Nordic Naturals Omega-3
Nordic Naturals ProOmega-D
Nordic Naturals B Vitamin Complex
#9. Klean Athletic. The best vitamin brand for athletes
Klean Athlete claims its products are made by and for athletes and are Certified for Sport by NSF International, an independent reviewer of nutritional supplements and sports-related products. Its certification indicates that the products do not contain contaminants and comply with the rules of sports organizations.
The brand produces a wide range of vitamins, probiotics and specialized
post-workout recovery supplements and distinguishes itself from other athlete-focused brands by emphasizing healthy nutrition, natural foods, and evidence-based claims.
Products noted by independent experts:
Klean-D 1000 IU with Vitamin D3 Klean Athlete
Multivitamin complex Klean Athlete
Klean Athlete Omega-3
#10. Smart Pants. Best brand of chewable vitamins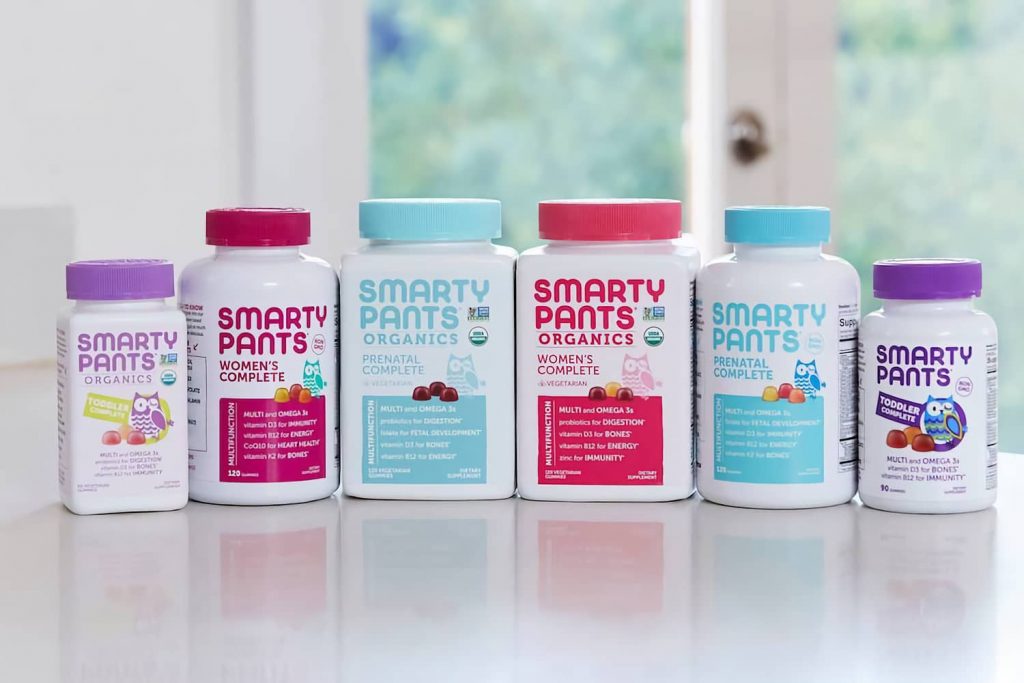 Smarty Pants produces various vitamins and dietary supplements for adults, children and pets. Many of its products are available as chewable lozenges, suitable for people who find it difficult to take supplements in tablet or capsule form. Smarty Pants adult formulas are NSF approved, which is a good option for preparations of this form.
Consumers may be slightly concerned about the 8g of added sugar in most SmartyPants chews. However, the brand's website states that the manufacturer uses organic cane sugar and other natural additives to provide the sweetness needed to make the chewable vitamins delicious.
The company also says the brand's gummies are free of the eight major allergens and artificial flavors, and the colors the brand uses in its products come from organic turmeric and black carrot juice.
Products noted by independent experts:
Multivitamins SmartyPants Adult Complete Gummy Vitamins
Omega-3 Multivitamin SmartyPants Kids Complete Daily Gummy Vitamins
SmartyPants Women's Complete Gummy Vitamins
Bottom Line
The numbering in the rating is conditional; All of the brands included in the ranking have health-improving products that you can trust. However, when it comes to which supplements to choose to take on a regular basis, the best resource to trust unconditionally is your primary healthcare professional. Only health care professional is able to recommend a specific nutritional supplement depending on your individual needs.
Remember that there is no benefit in getting too much of any vitamin or mineral. And in certain situations, it can even be dangerous, as some minerals, including zinc and iron, can also be harmful in high doses. Some vitamins, such as the fat-soluble vitamins A and D, can be harmful if consumed in excess because they accumulate in body tissues.
Make sure you follow the dosage instructions on the product label. But if you're on any type of restricted diet, the vitamins and minerals in a multivitamin supplement can help you fill in the nutritional gaps you need for optimal health and development, and give you more peace of mind.
Anyone interested in taking vitamins or other supplements should check with their doctor before taking supplements and make sure that the product chosen does not interact with any medications they are currently taking.
About the rating
The Popsop Healthy rating annually includes the best brands and innovations in the field of health, which is confirmed by an independent expert council.