In the post-Covid era consumers are taking a more holistic approach to health. We are now seeing a growing emphasis on mental and emotional well-being. How consumer sentiment is turning into a new generation of functional foods and drinks is in our material.
The Age of Anxiety
Research by analysts at Innova Market Insights shows that concerns about the preservation of mental and emotional well-being among consumers began to grow long before the pandemic. After COVID-19, they finally came to the fore.
A 2020 survey showed that 53% of global consumers said they had taken steps to improve their physical condition. Efforts to improve mental and emotional stability were made by 44% of respondents.
Innova identified mood adjustment among consumers as one of its top trends in its findings for the first time back in 2021. Since then, we have celebrated how products that support both physical and emotional well-being flourish.
Psychological comfort today is a key factor. Interest in calming, relaxing and sleep-promoting foods and drinks is only growing. Especially to functional products in three directions: to improve mood, provide additional energy and improve sleep.
According to the latest Innova consumer research, Generation X consumers (born between 1966 and 1980) are most focused on emotional well-being. It is estimated that more than half of consumers in this age group (55%) are taking steps to improve their mental health. In particular, they have a high level of interest in brain health and mood improvement.
Baby boomers born between 1946 and 1964 now make up 23% of the US population. Therefore, it is not surprising that healthy aging (including maintaining mental sharpness) is a priority for them.
Meanwhile, millennials (born between 1981 and 1996) tend to focus on "balancing body and mind," with 53% intent on "increasing their happiness." All these are key factors of interest in improving emotional and mental well-being. It is they who stimulate the research and development of new products in this area, in which there is a real innovation boom.
Stress and anxiety are cited by consumers as key issues in modern life, especially as awareness of their negative impact on mental and physical health has increased. Mental health concerns are more significant than ever.
According to the World Health Organization, depression could become the leading disease worldwide by 2030 if no action is taken. Innova's consumer survey noted that 32% of consumers in the UK and 39% of consumers in the US claimed to experience stress at least once a day. And, for example, in India, this figure has grown to more than half of the surveyed consumers.
Not surprisingly, food and beverage manufacturers are focused on producing a wide variety of brain-healing products that improve mood, reduce fatigue, and promote good sleep. In our article, we have collected several of these innovative products that have come out on top in their subcategories. Continuing the theme of the development of the functional drinks sector, we have expanded it with interesting innovations in specialty food products.
Increase the potential of the brain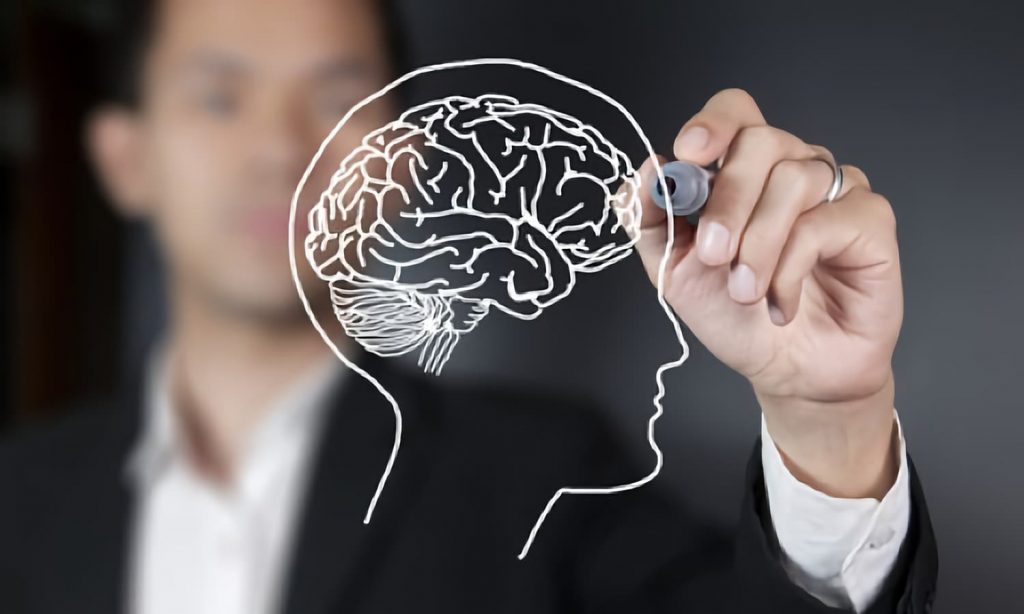 Manufacturers claim that production of brain health products has skyrocketed since 2019. This coincided with people's growing interest in botanical ingredients, nootropics, and adaptogens, along with more traditional options like omega-3s and choline. Consumers are increasingly switching from nutritional supplements to functional foods and beverages to address mental performance issues and support cognitive well-being.
In 2020, Innova Market Insights recorded that 1.5% of new food and beverage products in the US claimed to promote brain health in some way. Although this is a small percentage, it is significantly higher than the comparable share of 0.8% recorded in 2016. The emphasis on mental and cognitive care products in the last five years has only served to reinforce this global picture.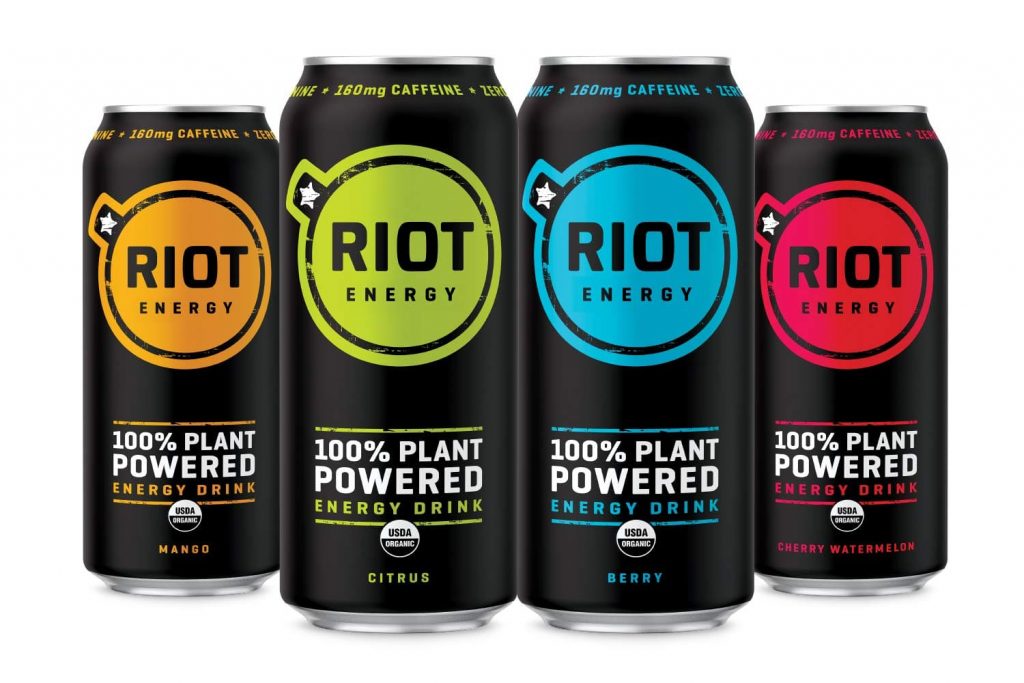 Functional drinks (sports, energy, and protein drinks) have been especially active in brain health. In the US alone, this category accounted for 11% of launches in 2020, up from 3% in 2014.
This high interest was especially seen in sports and energy drinks. For example, Riot Energy 100% functional energy drinks. Developed by teaRIOT LLC (California), the four SKU brands include L-theanine for alertness and focus, vitamin B12 for brain function, and adaptogens to combat stress.

Even the more familiar drinks included ingredients with nootropic effects. In 2020, Peloton Cold Brew LLC introduced Peloton Cascara tea in two flavors: apple with pomegranate and peach with ginger.
Both novelties focus primarily on the nootropic benefits of cascara, the dried skin of the coffee berry. That is, in fact — a by-product in the making of coffee.
Previously, it was commonly used as a fertilizer for coffee trees. But after scientific confirmation of its beneficial properties in terms of increasing brain energy, it suddenly became clear that instead of recycling, cascara can be one of the most powerful ingredients in the composition of functional foods — another powerful trend of the growing upcycled foods movement, the meaning of which is to produce food from food waste. We talked about this in our detailed review, revealing many of the product strategies for yet another FMCG trend.
As a result, we observe that today the cascara has gained such popularity that many manufacturers from Europe, America and Asia began to specially order it.
Last year, Tesla Nootropics Inc. from Delaware introduced a range of flavored nootropic drinking water for various purposes.
For those concerned about their mental well-being, 3 SKUs are available on the market: brainstorm with lemon grape flavor for targeted "laser" focusing, nightflight with tropical citrus flavor for "lucid sleep" and mission with vanilla and blueberry for "extreme energy and concentration".
Nootropics are also used in food products.
Following a successful Kickstarter campaign, Boston-based startup Impact Snacks has unveiled Brownie dark chocolate superfood bars and Iced Caramel Latte.
100% plant-based, highly functional and delicious superfoods are made from pea protein and contain nutrient-rich ingredients such as lion's mane mushroom, maca root and kale.
Packaged in 100% certified bioplastic that supports the Zero Waste lifestyle and is completely carbon negative. In addition, Impact Snacks invests in reforestation and clean energy projects.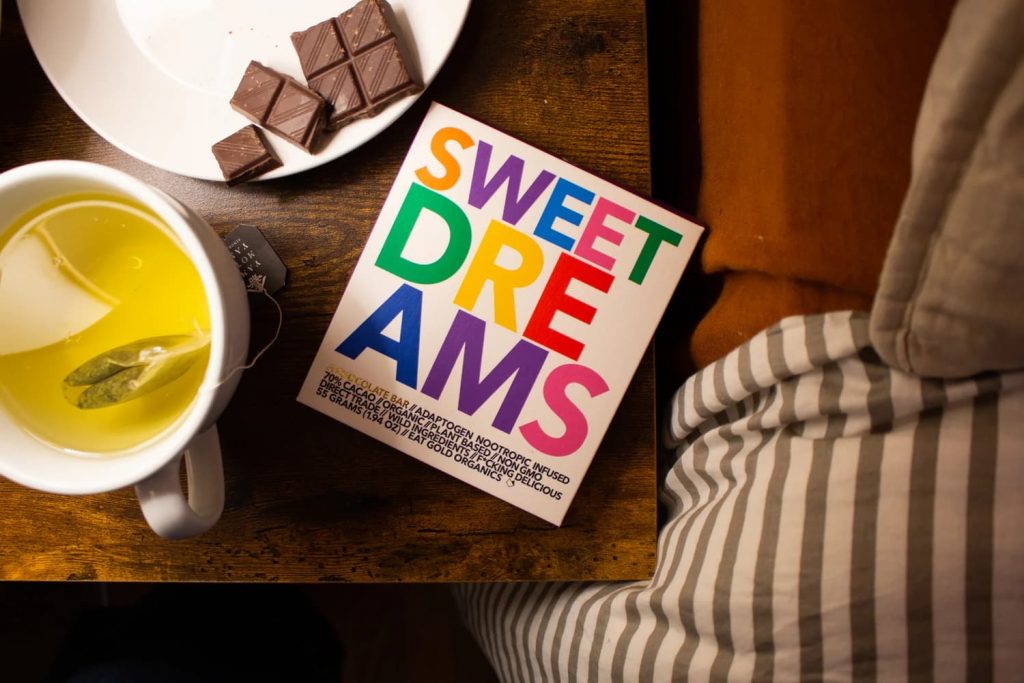 Startup Eat Gold Organics from Los Angeles is actively promoting the Sweet Dreams line of functional sweets on the market. Functional chocolate contains melatonin-rich almonds, soothing reishi mushrooms, and tryptophan.
Time for adaptogens
Adaptogens are a special type of nootropics that help the body deal with stress. There are a number of natural botanical sources such as ashwagandha, schisandra, ginkgo biloba, ginseng, guarana, rhodiola, and moringa. They have become well-known brands in their own right.
Recently, beneficial mushrooms have been added to them, such as chaga, reishi and shiitake, also known for their anti-inflammatory effect, the regular intake of which improves metabolic processes in the body.
Most of them are non-toxic plants that have been used in Ayurvedic and Chinese medicine for centuries. Recently, they have become increasingly popular in the United States and Western countries and Asia. And repeatedly found in our reviews.
Drinks with additional properties are a key area of application for adaptagens. Functional drinks infused with special plant-derived agents help «increase energy, stamina, strength and mental capacity.» Today, such products are no longer exotic and can be found on the shelves of ordinary retail stores.
Pivot Coldbrew brand of cold coffee comes from warm California. The manufacturer introduced the Good Energy nootropic and adaptogenic coffee drinks of the same brand name to the market for a long time. All SKUs in the line boast «nutropics» — «high octane» brain foods. Again, adaptogens are included in the composition, which, giving the functionality of the product, make it safe with regular use.
Pivot Coldbrew is more than just cold brew. This is the world's first Arabica coffee enriched with a specially formulated adaptogenic and nootropic energy stack that is in perfect harmony with caffeine.
The result is a delightful and revolutionary refreshing drink that provides more sustained energy and promotes calm focus and clarity while mitigating the effects of caffeine ingestion.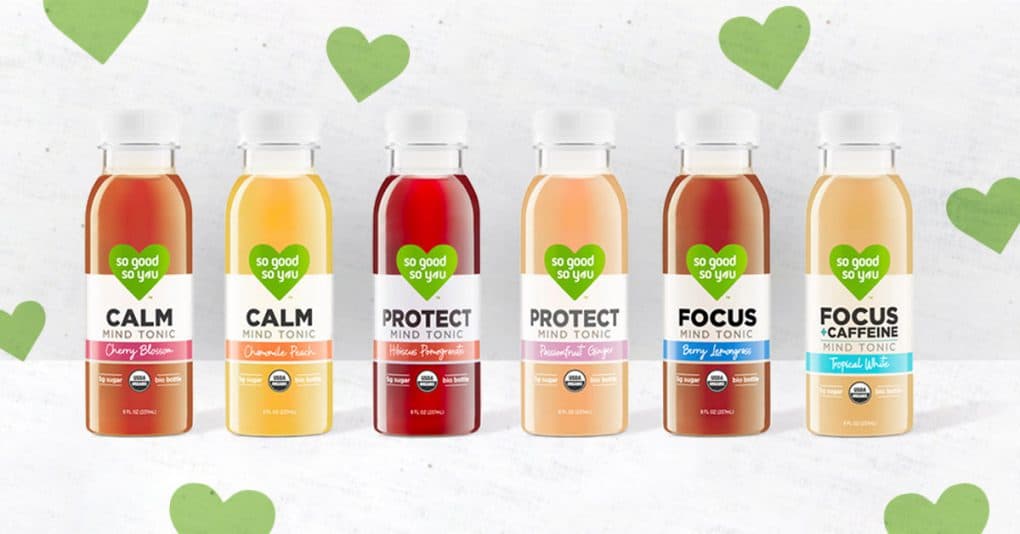 Another example is the So Good So You Mind Tonic line from So Good Brand Inc. from Minneapolis, USA. The brand offers 3 types of functional drinks: Focus (Focus+ SKU includes additional caffeine), Calm and Protect with adaptogens — for additional "vegetable fuel for the brain".
Rest, rest, rest
Consumers have shown particular interest in products that help them relax and improve sleep. There is no doubt that this trend has been reinforced by the pandemic. Stress, anxiety, and sleep quality are closely linked, and recent brand initiatives for supplements with similar functional benefits have introduced a wider range of specialized recreational food and beverages to the market.
When it comes to sleep, the most popular herbal ingredients are valerian, lemon balm, lavender, and chamomile. They have long been associated with traditional medicines. Other than that, there are also key nutrients like magnesium, vitamins, and popular ingredients like L-theanine.
L-theanine is an amino acid found most commonly in tea leaves and some types of mushrooms. Research shows that L-theanine can promote relaxation without drowsiness by acting on nerve impulses in the brain and releasing neurotransmitters, including GABA (gamma-aminobutyric acid).
In supplement form, L-theanine has been on the market for a long time. Recently, it has been increasingly appearing in ready-to-drink functional drinks. Often combined with herbal adaptogens. Together, it enhances the relaxation and soothing functionality of these products.
For both the US and the world markets, the number of such proposals from manufacturers is growing.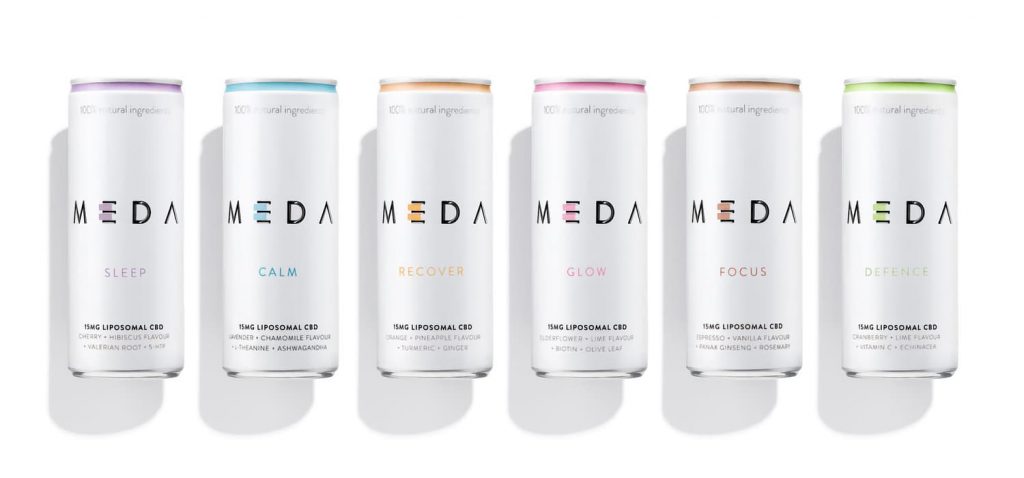 In Europe, Londoners from MEDA Wellness Ltd. presented their vision of the current trend. Functional drink MEDA Calm Lavender & Chamomile with L-theanine and ashwagandha, with the addition of CBD — another sustainable trend of recent years.
Another popular "relaxation without sleepiness" novelty, Slow Cow Mind Cooler with six botanical extracts and L-theanine, has already been in our reviews.
Now Slow Cow manufacturer Rayburn Trading Company Ltd., of Manchester, UK, has introduced to the Latin American market a variety of anti-energizers made from green tea, chamomile, lemon balm, lemongrass and passion fruit, long known for their soothing properties. Lightly carbonated, zero-calorie SKU opened the category of relaxing functional drinks in Brazil.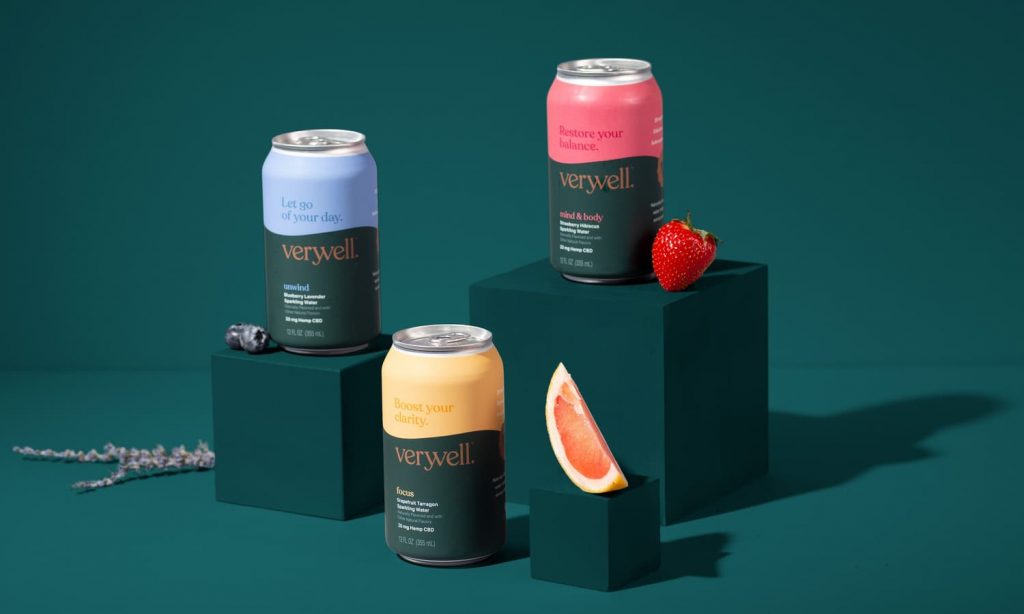 Molson Coors had an interesting launch in the US at the beginning of 2021, introducing the Veryvell CBD soda line to the market.
The Unwind Blueberry Lavender SKU contains L-theanine, as well as ashwagandha and CBD extract. Two additional Veryvell varieties also focused on uplifting mood and improving brain health: Mind & Body Strawberry Hibiscus and Focus Grapefruit Tarragon with CBD extract and adaptogens.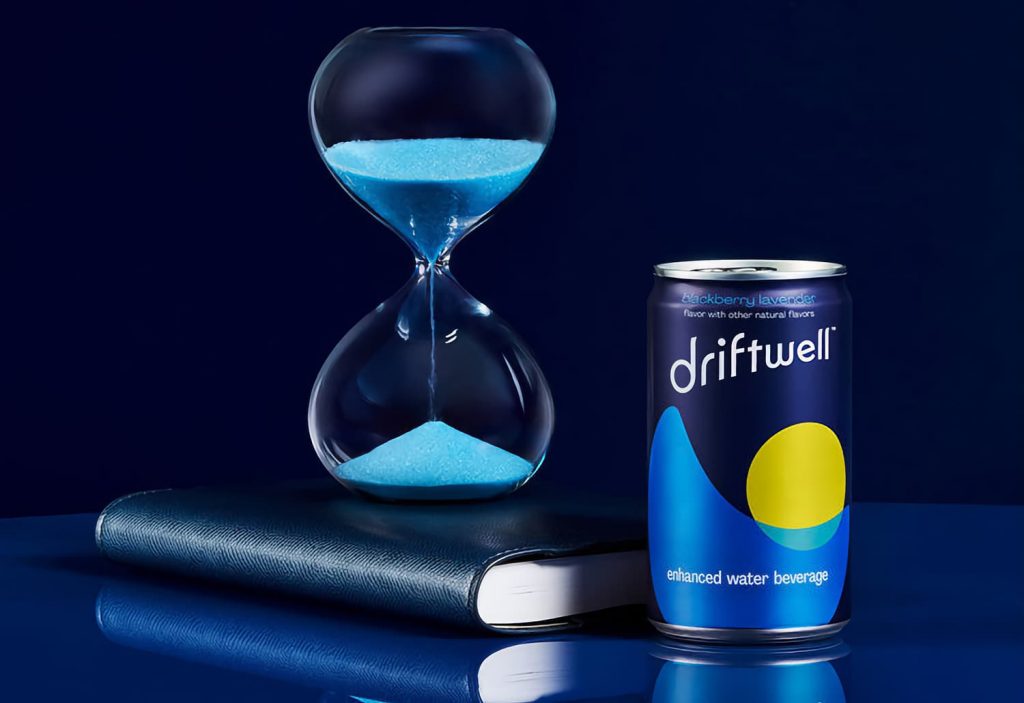 At the beginning of 2021, PepsiCo swung into this market. The vision of a global soft drink giant is reflected in Driftwell Functional Drink, flavored water with 200mg of L-theanine and 10% of daily magnesium.
The new flavored Blackberry Lavender was guaranteed to help consumers «dive into relaxation» without the calories and sugar.
Connecting sleep and gut health
Another area of potential in improving sleep includes the growing link between quality rest and the microbiome. Experts say the gut produces 95% of the body's serotonin, a key hormone that helps regulate emotions and sleep. Good sleep is increasingly correlated with a more diverse gut biome.
This March, Unilever announced a partnership with Microba Life Sciences of Brisbane, Australia to uncover the connection between sleep and the human gut in a year-long project. Management said the move was part of Unilever's Future Food initiative, which includes a 2025 goal to double the number of foods that provide positive nutrition globally.
Throughout the past year, the topic of gut health has evolved to address sleep issues. According to Innova Market Insights, global food and beverage launches related to both digestive health and sleep had a compound annual growth rate of 21% from 2016 to 2021.
Products for children were presented in the main categories, followed by beverages and sports nutrition.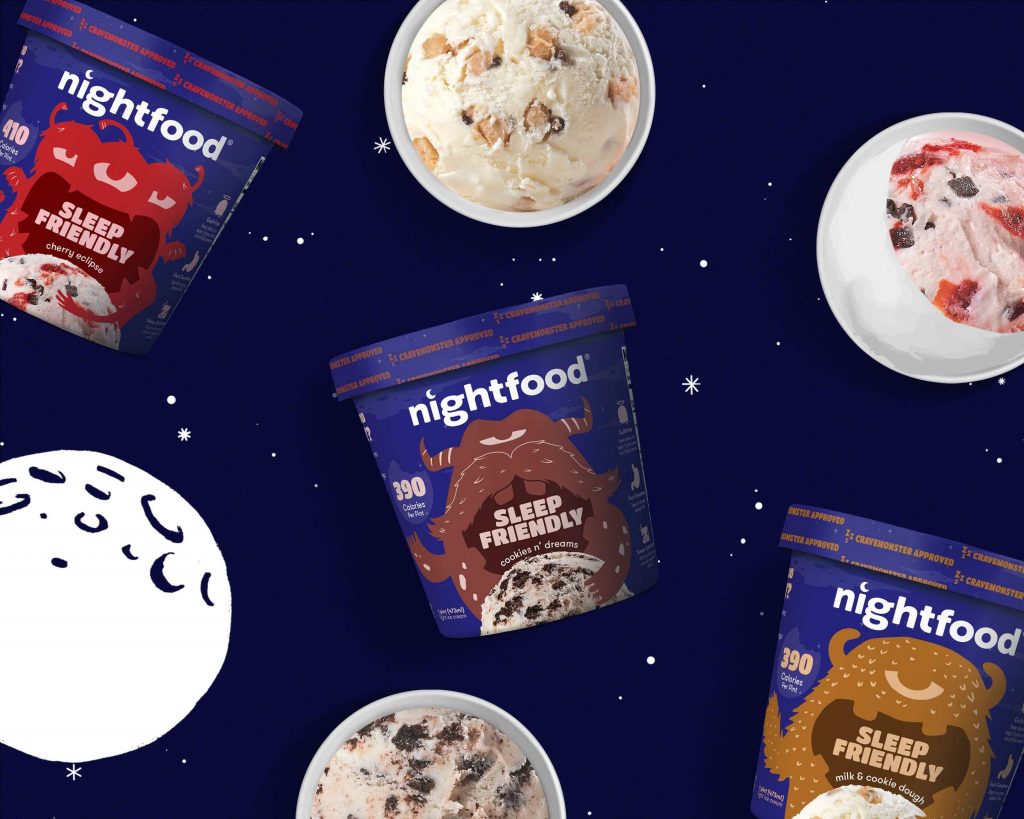 Perhaps the most unusual player in this market is Nightfood Inc., a manufacturer based in Tarrytown, New York. Nightfood Sleep Friendly ice cream is designed for "guilt-free nighttime snacking" with a sleep-friendly nutritional profile.
The brand claims that Nightfood's formula contains less sugar, less fat, and fewer calories, as well as casein, vitamin B6, calcium, zinc, magnesium, prebiotic fiber, and other «sleep-friendly» digestive enzymes. The brand's nine flavors now include the unusual flavor of pickles to satisfy pregnancy salt cravings.
Nightfood debuted in 2019 and has since secured distribution at several major U.S. grocers, including divisions of Kroger, Albertson's and H-E-B. Recently, the brand appeared on the shelves of Walmart.
Health vector
Novelties «for the mood» are now experiencing rapid growth. The ingredients listed in our review are not limited. For example, tyrosine, another well-known amino acid, has a good potential. You can be sure that in the near future it will also be introduced in the composition of food or beverage products among brands targeted at this market.
Foods and drinks for calming and relaxing, as well as for boosting energy, are the most established health platforms. At the time, sleep-enhancing products were still a niche market. This sub-segment is growing from a smaller base but shows significant potential for further innovation.
Adaptogens have moved out of the beverage category. As part of functional foods, they are also trending upward as consumer interest in more holistic wellbeing continues.
Read the Popsop newsletter. Sign up now.