Red Bull UK launches a new limited edition can featuring the world-renowned stunt rider Travis Pastrana who earlier participated in the brand initiatives.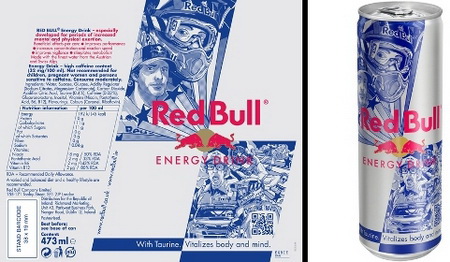 Photo: Red Bull Travis can, from psfk.com
The 473ml can boasts of illustrated Pastrana's portraits  created by by ilovedust, a UK-based multi-disciplinary design boutique that worked with such clients as Nike, Toyota, Ray Ban, Vodafone and LG to name a few.
It's a Red Bull's first can with a QR code which consumers can scan and get to exclusive digital content. This can will be supported by a series of posters featuring ilovedust's illustrations.
Red Bull has also recently unveiled its Beat Suite Tweets, a fun app that transforms users' tweets into music.


Photo: Red Bull Travis can, clickable, from psfk.com