adidas by Stella McCartney pays tribute to nature in a socially responsible yet fashionable way as part of its new Fall/Winter 12 campaign. This Monday the brand launched a T-shirt made with the DryDye technology that uses no water to dye the fabric.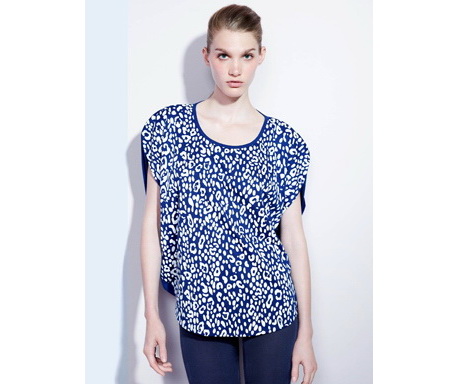 photo: The first Drydye T-shirt by adidas by Stella McCartney
While regular T-shit production used by any brands from H&M to Gap, Puma to Benetton requires up to 16 L of water to make the dye process happen, this new fashionable, sustainable and affordable piece of clothing does use 0 L.
«To dye the world's clothing, the equivalent amount of water from the Mediterranean Sea is used every two years, not only depleting important water resources but also affecting the healthy future of our planet,» reads adidas's press release.
The new T-shirt will be vailable from September at the adidas by Stella McCartney stand-alone store on Fulham Road in London and in selected stores in Korea, China and Germany, as well as online at http://www.adidas.com/stella just for 45 euros.
More eco-friendly initiatives and green campaigns conducted by brands recently —in our brief roundup.