Mountain Dew is launching a new product, Kickstart, reported to «give a nice portion of energy in the morning». The new carbonated drink, which combines the proper amount of caffeine and five percent of real juice, is a rival of traditional energizers, a morning cup of coffee and a glass of juice. It comes in two varieties, Orange Citrus and Fruit Punch—each of only 80-calories per 16 oz. can,—for consumers to choose the flavor which fits their breakfast best. The new product targets male millennials, and this demographic is reflected in the promotion efforts.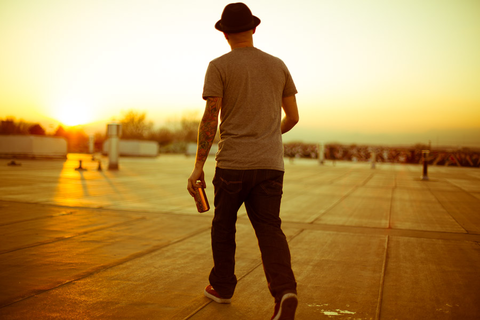 Photo: Mountain Dew's Kickstart ad
Kickstart launches across the U.S. on February 25 after tests held in April 2012. Some die-hard Mnt Dew fans could request it at ww.kickstartfirsttaste.com before the launch (so far, the brand has reached its available quantity and the offer has ended). The fans, who were lucky to get a Kickstart sample can, are asked to take a photo of them getting into the busy day using the Kickstart power for a chance to get featured in a "Chasing Sunrise" anthem video.
To support the launch, Mtn Dew is going to roll out a marketing campaign, which will include a large-scale five-month sampling tour and promotion on radio and TV (the creative is handled by BBDO). A TV commercial featuring the above-mentioned spot will be launched on February 25 .
"Our consumers told us they are looking for an alternative to traditional morning beverages—one that tastes great, includes real fruit juice and has just the right amount of kick to help them start their days. We heard them loud and clear and created a completely new offering with Kickstart to give them exactly what they asked for," commented Greg Lyons, Vice President, Marketing, Mountain Dew.
The decision to launch a new morning energy drink follows PepsiCo's research, which showed that almost half of Generation Y consumers would like to have a good boost in the mornings, but not from a full-powered energy beverage, Ad Age reports. So, Kickstart comes to be a perfect solution, since it is a morning alternative to juice, soda, coffee and energy drink.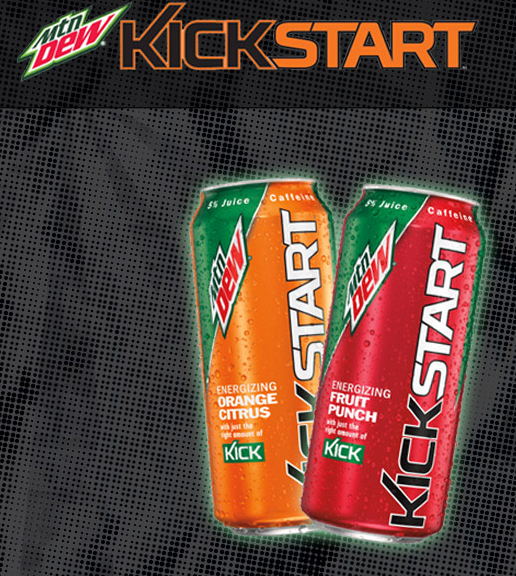 Pic.: A snapshot of the www.kickstartfirsttaste.com loading page