Samsung is tackling the problem of suicidal behavior in South Korea with the new initiative, developed by the Cheil Worldwide agency.
The country has the highest suicide rate among the 34 OECD members, including Greece, Italy, the UK, the USA, Denmark, Israel, Australian, France and more, and it's high time to find a solution to this life related issue. With the new "Bridge of Life" project, Samsung Life Insurance, which is a subsidiary of the Samsung Group, targets those who stepped onto Mapo Bridge—one of the most popular spots for suicide attempts (over the past five years, 108 people have chosen it as a place to commit a suicide).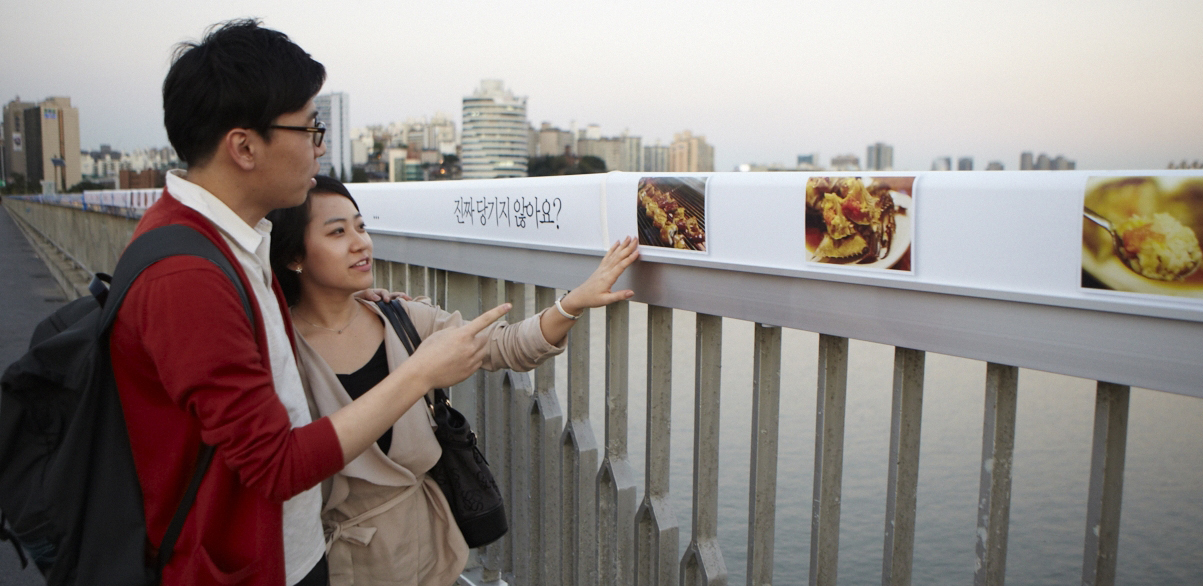 Photo: Samsung's Bridge of Life, www.creativity-online.com (click to enlarge)
The popularity of the destination among people with suicidal thoughts or feelings is explained by two facts—it can be easily accessed by any pedestrian and it is located not far from the city's business district, where financial hopes fade away quite often. To make suicide committers change their minds, Samsung has installed sensors on the bridge, which light up inspiring and supportive messages as a person walks by.

Photo: Samsung's Bridge of Life, www.creativity-online.com (click to enlarge)
The phrases, which are sometimes not just comforting, but humorous too, include "Have you had dinner yet?" "You must be so tired," "You must be worried about something," "The Best is Yet to Come," "How would you like to be remembered?", "Come back again for some fresh air," and many more.
Ad Age reports that according to the agency, the messages, used within the initiative, were composed in collaboration with psychologists and suicide prevention activists. Another powerful element here is the so-called "Image Zone," which features photos а smiling kids, couples and elderly people, just to remind the passers-by of the families they could be leaving. Plus, there is an impressive brass statue of two friends ("Just Once Again")—one of them is trying to cheer the other one up.
Earlier this year, Facebook teamed up with psychological research groups to help them detect signs of suicidal behavior in users' posts on the social media channel.