Kraft Foods has just announced the re-launch of its Christmas selection range in time for this year's season. Slice Design was appointed following a successful strategic pitch in 2010. The agency was challenged to bring magic and wonder to the Christmas range.
Cadbury selection boxes are synonymous with Christmas. With this in mind, Slice created a new and unique illustration style to bring to life the joy and excitement of a Cadbury Christmas world. The traditional 'painterly' style reinforces a feeling of nostalgia and wonder across the entire portfolio. Slice created a set of unique characters for the packs, all of which have distinct personality traits. From a traditional fun loving Santa to a clumsy joke-playing reindeer called Rudy and his snowman sidekick, Clyde, the characters bring engagement and warmth to the range for all the family.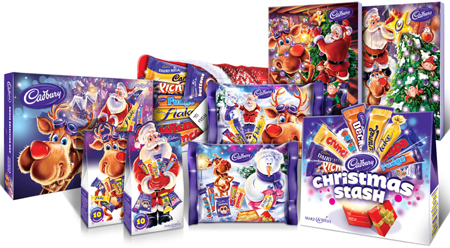 Photo: Cadbury Christmas 2011 lineup
The agency also helped develop Character Bags, a new structural packaging format to add value to the Christmas range. Slice formed a close working partnership with the Kraft internal design team and its suppliers to ensure successful implementation into market. The end result is an enchanting selection range to reinforce core Cadbury and Christmas values through both style and character development for years to come.
"We had such a lot of fun with this project. The key for us was the character development. Everyone knows Santa and Rudolph but we thought that we could make them even more magical by giving them more contemporary, quirky personalities to appeal to kids whose world is influenced by Pixar and video games," comments  Alan Gilbody, Creative Director, Slice Design Ltd.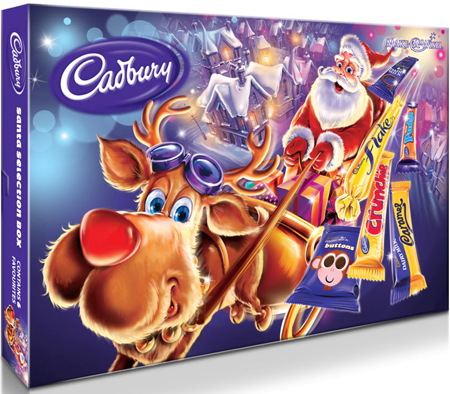 Photo: Cadbury Christmas 2011
Photo: Cadbury Christmas 2011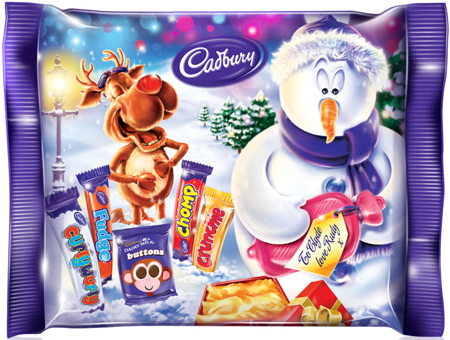 Photo: Cadbury Christmas 2011
Photo: Cadbury Christmas 2011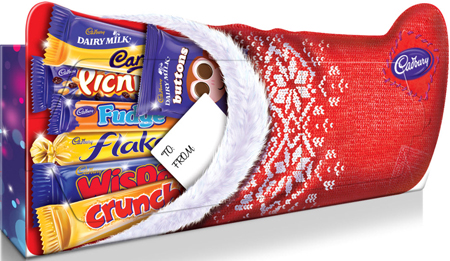 Photo: Cadbury Christmas 2011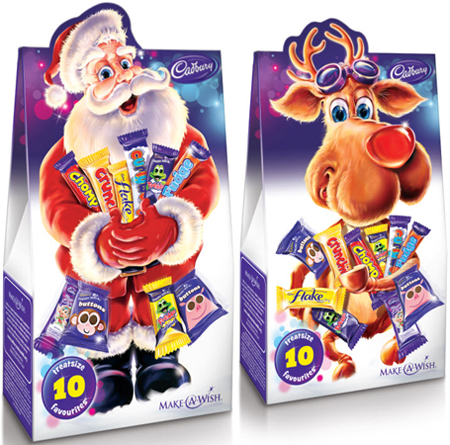 Photo:Cadbury Christmas 2011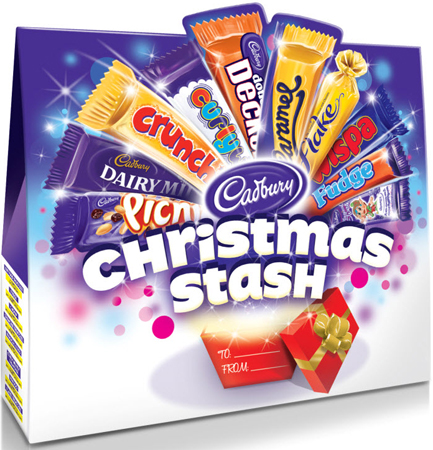 Photo:Cadbury Christmas 2011