Functional hangover drinks have been on the market for almost a quarter of a century. In the first part, we talked about brands with a history. This time, younger companies were not ignored. Their bold experiments in R&D bring a fresh perspective to the market, generating extraordinary product innovations.
Anti-Alcohol Innovations
It is interesting to observe the evolution of the market from its inception in the early 2000s to the present. Were it not for the sensitivity of the topic, this segment of functional products could easily be given an award for «innovative courage.»
Especially it is demonstrated by brands that have appeared in recent years. They literally set a new vector of its development. Perhaps, without these examples, it would be quite difficult to get a complete picture of what the market holds for the future and what opportunities it provides for businesses and consumers.
Of course, the desire to experiment in search of new and interesting solutions and scientific discoveries is characteristic not only of young companies. Even the natives of the segment in the most radical approach find the courage to upgrade their formulas.
For example, one of the heroes of the first part of the review, the Morning Recovery brand included in the already unique complex of ingredients of its hit, milk garlic extract and zinko herb. According to the manufacturer, they help reduce the level of toxins in the body and speed up metabolism.
In addition, innovation may relate to product packaging, as well as the development of new concepts and strategies for marketing, pricing and distribution channels.
Yes, and in the segment of alcoholic beverages, unusual trends can be noted. Alternative alcoholic beverages of the LowNo sector are attracting more and more attention, forming a completely new culture of alcohol consumption.
Returning to the trends in the hangover drinks segment, it's hard not to notice that brands strive to be as different from competitors as possible by offering consumers something new and unique. And the more interesting!
Young brands of functional hangover drinks

Resync Recovery is a relatively new product on the functional hangover drink market. Thanks to the unique ingredients in the composition, immediately from its launch on the market in 2019, the innovative product has attracted particular attention from consumers.
Organic Resync Recovery Reds+ features a blend of botanical antioxidants such as red spinach, beets and polyphenol-rich aronia berries. It also includes resveratrol and 560% DV Vitamin C, 100% DV Vitamin B12, 80% DV Vitamin B6 and 50% DV Vitamin D to help reduce inflammation and boost immune function.
Resync Recovery Reds+ also contains fiber and 7g of prebiotics to support digestion and lower cholesterol, electrolytes to promote hydration. In addition, it completely lacks sugar and any stimulants. Thus, this novelty is noticeably better than all known prebiotic drinks combined.
Resync Recovery has already received a lot of positive feedback from consumers, many of whom appreciate its unique composition and ingredients. A 330 ml (11.2 oz) can can be purchased for $4.99.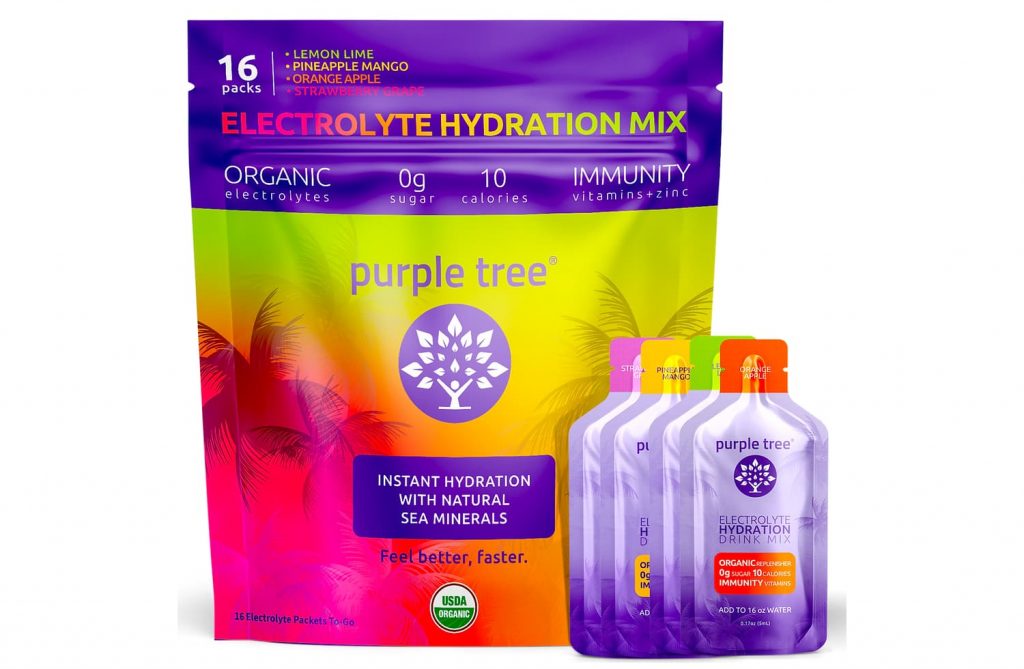 Purple Tree Hangover Prevention Functional Hangover Drink stands out for its natural sweeteners and flavors.
Contains a blend of vitamins, electrolytes and milk thistle, as well as natural sweeteners and flavors, making it a delicious option for reducing hangover symptoms. Purple Tree is made from marine mineral salts, including 72 micronutrients, aloe vera juice and essential vitamins for stronger immune support and post-hangover stress relief.
Unlike popular hydration sports drinks, Purple Tree contains no sugar — it's sweetened with monk fruit. Consumers praise this brand's hangover products for their great taste and effectiveness. A pack of 16 sachets for making a drink will cost the buyer $14.95.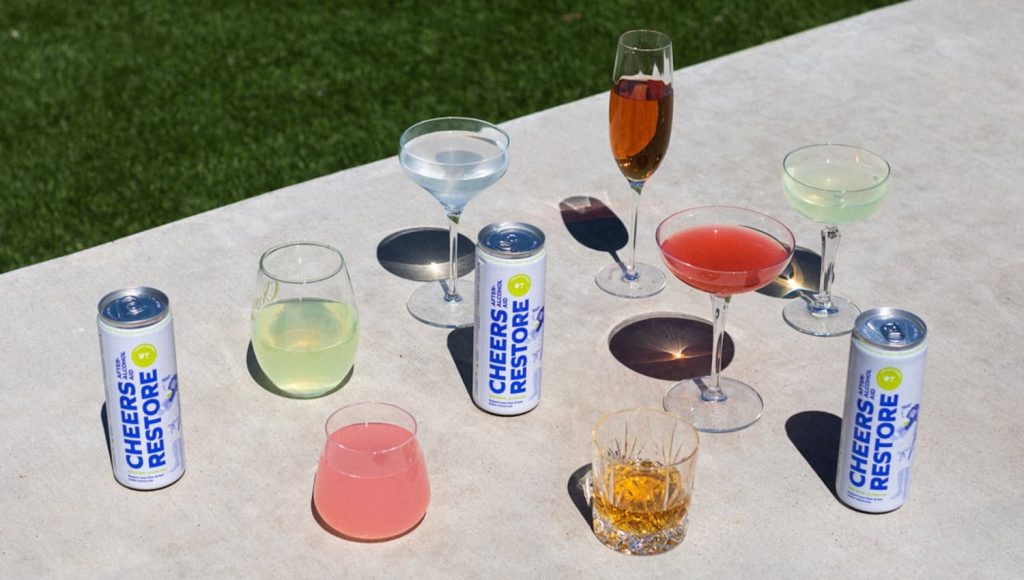 In December 2022, the Cheers brand announced the launch of its first hangover offering, Cheers Restore, a functional, innovative product. The new product complements the Cheers line of hepatoprotective products that help you feel better the day after drinking.
The key ingredient in Cheers Restore is a natural plant extract called dihydromyricetin (DHM). For the drink, the team developed the patented permeabilizer technology with employees from an Ivy League university, the company says.
The adaptable taste profile of the novelty pairs well with alcohol as an added ingredient in a cocktail, and not just when taken alone.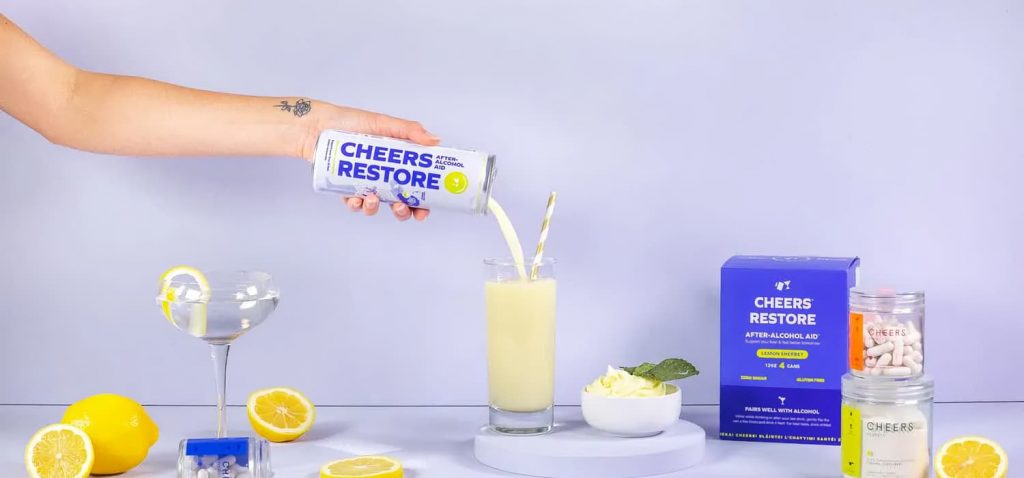 Co-administration of DHM with capric acid, according to the company, improves the penetration of DHM, which enhances the effect of the product. A light, sugar-free, gluten-free carbonated drink available in a lemon sherbet flavor. In the future, the manufacturer plans to diversify the flavor line.
The new Cheers Restore is available now at select Houston retailers. The company is currently planning national expansion through Amazon as well as a delivery service like FastAF. A pack of four jars costs $14.99.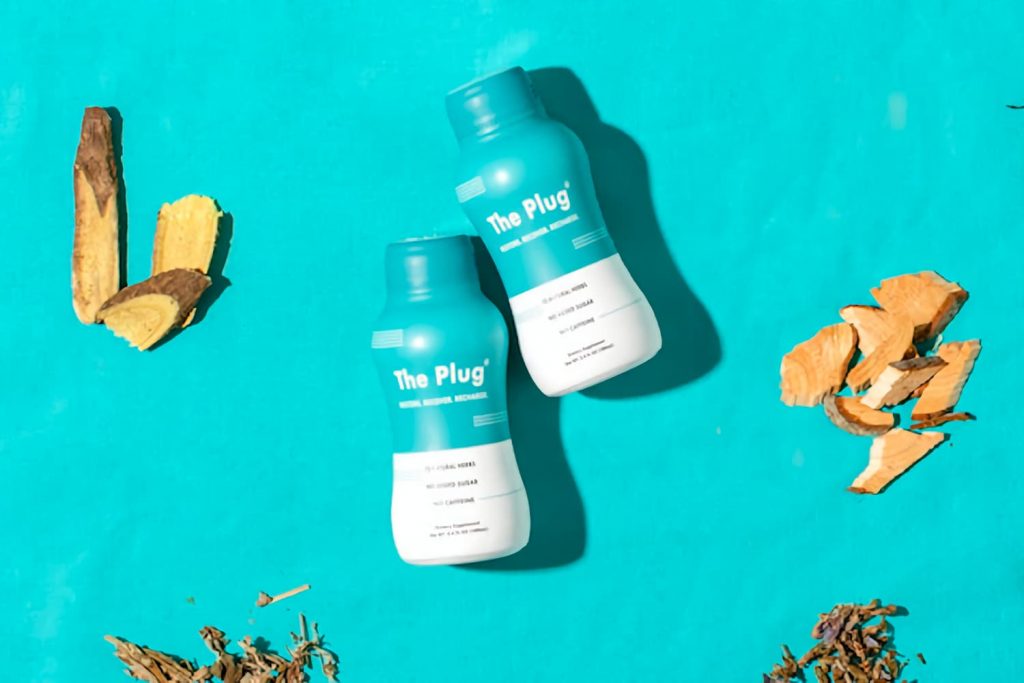 The Plug is another young functional drink brand on the market. The manufacturer offered the market its scientifically based version of the hangover drink.
According to the company, the product has an all-natural patented formula with zero added sugar. The Plug is prepared from pure spring water from the foothills of Mount Unak in Pocheon, a vast ecological zone in South Korea.
In addition, the ingredient list includes a blend of 13 herbal plants and flowers — it's a 100% herbal product. It includes turmeric extract, a powerful herbal antioxidant that helps reduce inflammation, ginger extract, known for its anti-inflammatory properties and improving digestion, dandelion, artichoke, chrysanthemum and magnolia extracts. Some of them have been used in Chinese medicine for centuries.
Also included is a unique DHM component derived from the dried fruits of Schisandra chinensis, used in traditional Chinese medicine to promote health and energy, dandelion, chrysanthemum and honeysuckle.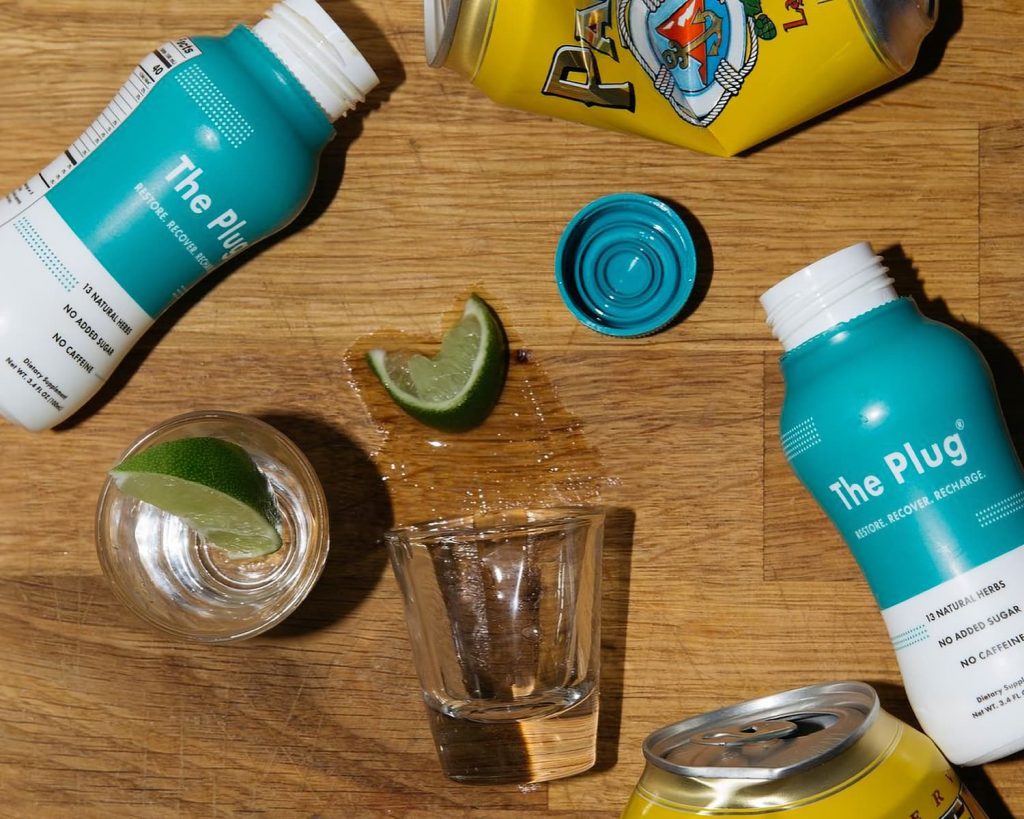 Working together, the ingredients break down alcohol in the body, helping the liver eliminate toxins more quickly, as well as have a calming effect and help relieve stress. For best results, we recommend consuming The Plug before, during, or within two hours of your last alcoholic drink.
The company claims a 99% approval rate for the product. That is, the taste of the product is liked by almost everyone who has tried it.
Plug is available on the brand's website in packs of 6, 12 and 24 bottles for $29, $54 and $98, respectively. In the case of a monthly delivery subscription, The Plug is also offered at the following price points: $25, $46 and $84 respectively.
Post-hangover conclusions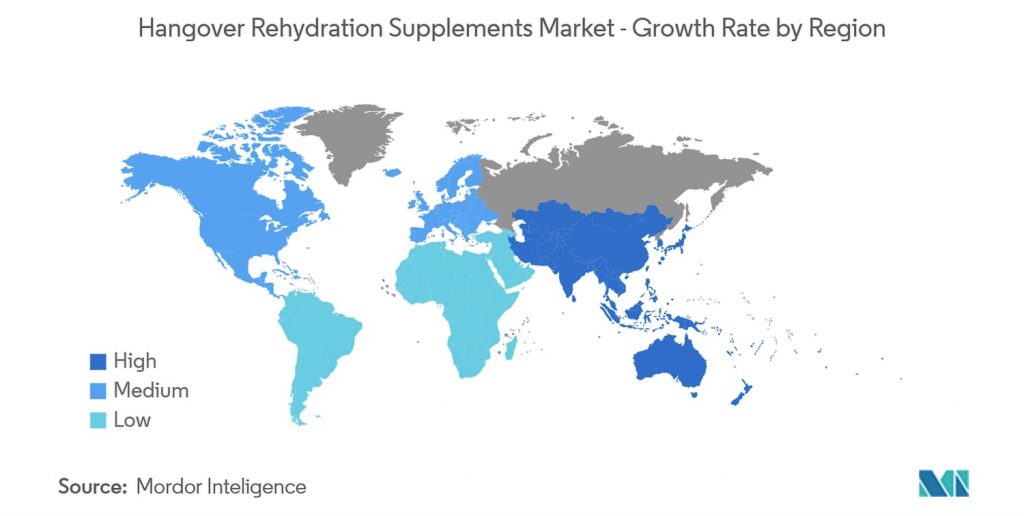 Functional hangover drinks are becoming more popular as people look for ways to alleviate hangover symptoms. These drinks are formulated with ingredients to help hydrate the body and replenish lost nutrients, as well as support liver function.
While there is no reliable hangover cure, these products can actually help reduce the severity of hangover symptoms and help consumers feel better faster.
Manufacturers are actively investing in research and development, and are constantly expanding the list of ingredients that can bring maximum benefit to consumers. With the growing demand for functional hangover drinks, we can expect more of these innovative products to hit the market in the future.
At the same time, it also has its own problems, in which analysts see certain risks in the medium and long term.
One such problem is the lack of regulation. Because these products fall under the category of dietary supplements, they are not subject to the same strict regulations as pharmaceuticals.
Lack of regulation can make it difficult for consumers to determine the safety and effectiveness of products. Therefore, many leading manufacturers are taking their own steps to ensure the quality and safety of their products by conducting third-party testing and ensuring the transparency of their ingredients.
But perhaps the biggest problem facing the market is price. Compared to other types of hangover cures, such as pills or powders, anti-hangover functional drinks tend to be noticeably more expensive. This makes them less accessible to some consumers who prefer cheaper alternatives. However, for now, consumers who are willing to pay a high price for the convenience and effectiveness of such functional products are enough for the market to continue to develop actively.
The demand for functional drinks continues to grow. Therefore, we can expect new innovative functional hangover brands to emerge that offer a promising solution to a centuries-old problem.