In recent years, a variety of flavors and innovative formats have appeared on the market for one of the most popular and favorite drinks of consumers around the world — tea. The current tea trends that we have collected in this material are related to the topic of herbal medicine, as well as supporting an approach to more conscious consumption for health and wellness.
Five-o'clock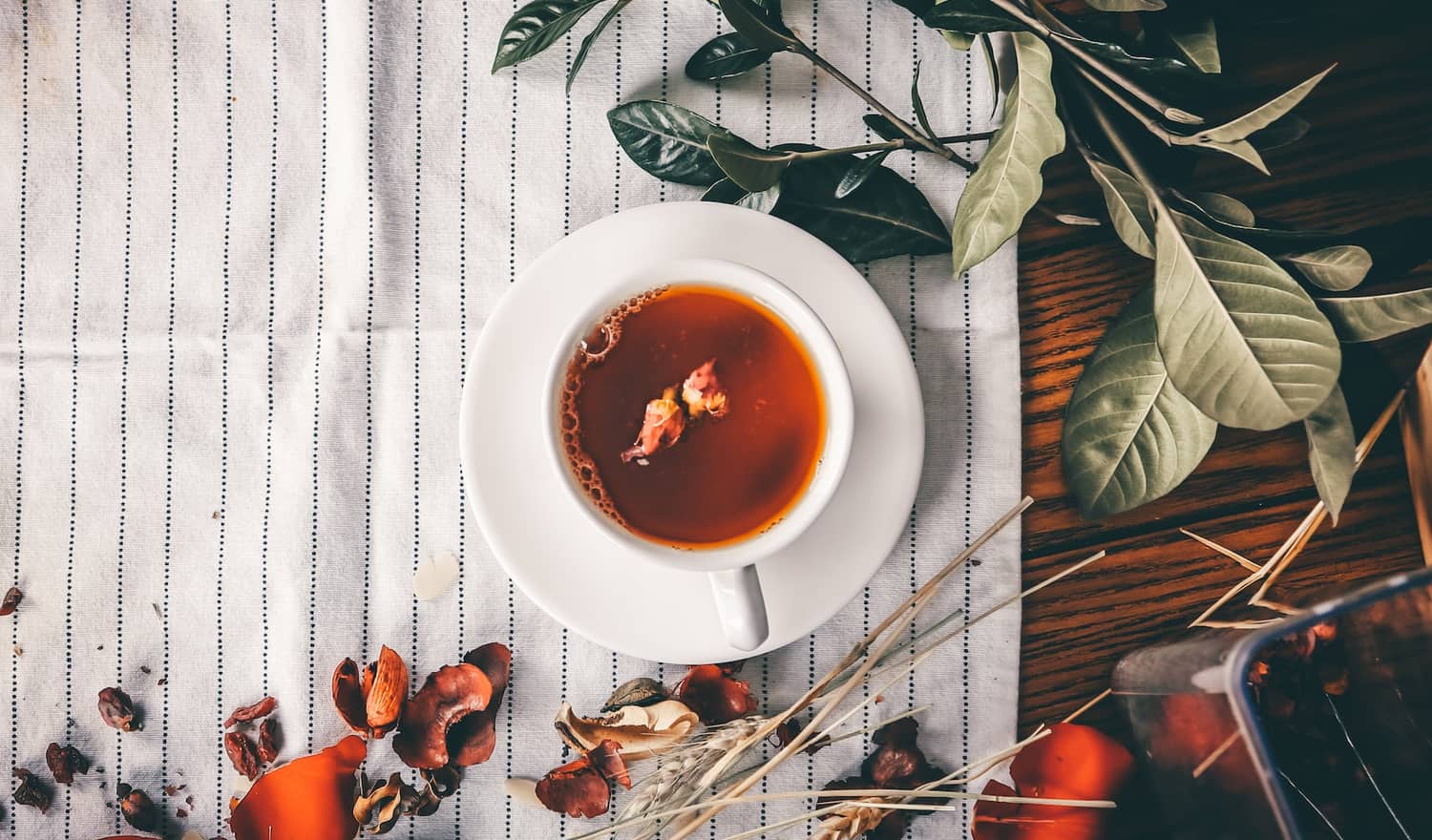 There are many small producers on the tea market, which, along with large players, are quite difficult to keep track of. But it is they who bring unusual innovations to this segment, which eventually take their place in the heads and wallets of consumers. Often, they even try to claim the standards in a rather conservative segment, although not many succeed.
Despite the problems caused by the pandemic, especially related to the disruption and paralysis of supply chains, the tea market in 2020 grew by 4%. In 2021, the positive dynamics continued, which gave an annual increase of 4.4%. And then, according to Mordor Intelligence forecasts, the global tea market will grow by 5.7% until 2026.
With this growth, the global tea market is expected to be worth $71.8 billion by 2026, an increase of $24.35 billion from 2020. A very positive outlook!
Like the coffee market, the tea market is growing due to changes in consumer lifestyle and the emergence of a new beverage culture. Millennials and Generation Z are leading the way here today. They prefer to choose expensive tea, but at an affordable price, they are guided by the «usefulness» of the components of the drink — immunity support, relaxation, cheerfulness.
The health benefits associated with drinking tea and increasing people's awareness of carbonated beverages are among the main factors driving the demand for tea worldwide. The organoleptic versatility of tea allows producers to innovate along with healthy trends that resonate more prominently in the North American and European markets.
Unlike «trendy» coffee, whose consumption more fits the definition of «intellectual aesthetics», tea fits perfectly into the overall consumer desire for health products. The healthy hydration associated with tea's unique ability to provide instant refreshment and a mild stimulant effect is not considered harmful, unlike coffee or energy drinks. Tea contains no sodium or fat and maintains proper fluid balance in the body by regulating metabolism.
In addition to providing healthy hydration, tea can offer many other benefits that are expected to ensure sustainable sales around the world for a long time to come.
The situation with the outbreak of COVID-19 has laid a solid foundation for interesting blends of herbal teas, which were previously only offered by local producers. Consumers are looking for natural products that act as natural immune boosters.
The flavonoids, antioxidants and phytochemicals present in tea are known to help improve various functions of the human body. Increasing knowledge of the benefits of tea for patients suffering from arthritis, cardiovascular disease and high blood pressure is likely to pave the way for even stronger growth in the tea market in the coming years.
What interesting things can be expected in the tea market? We collected interesting trends in the material.
CBD tea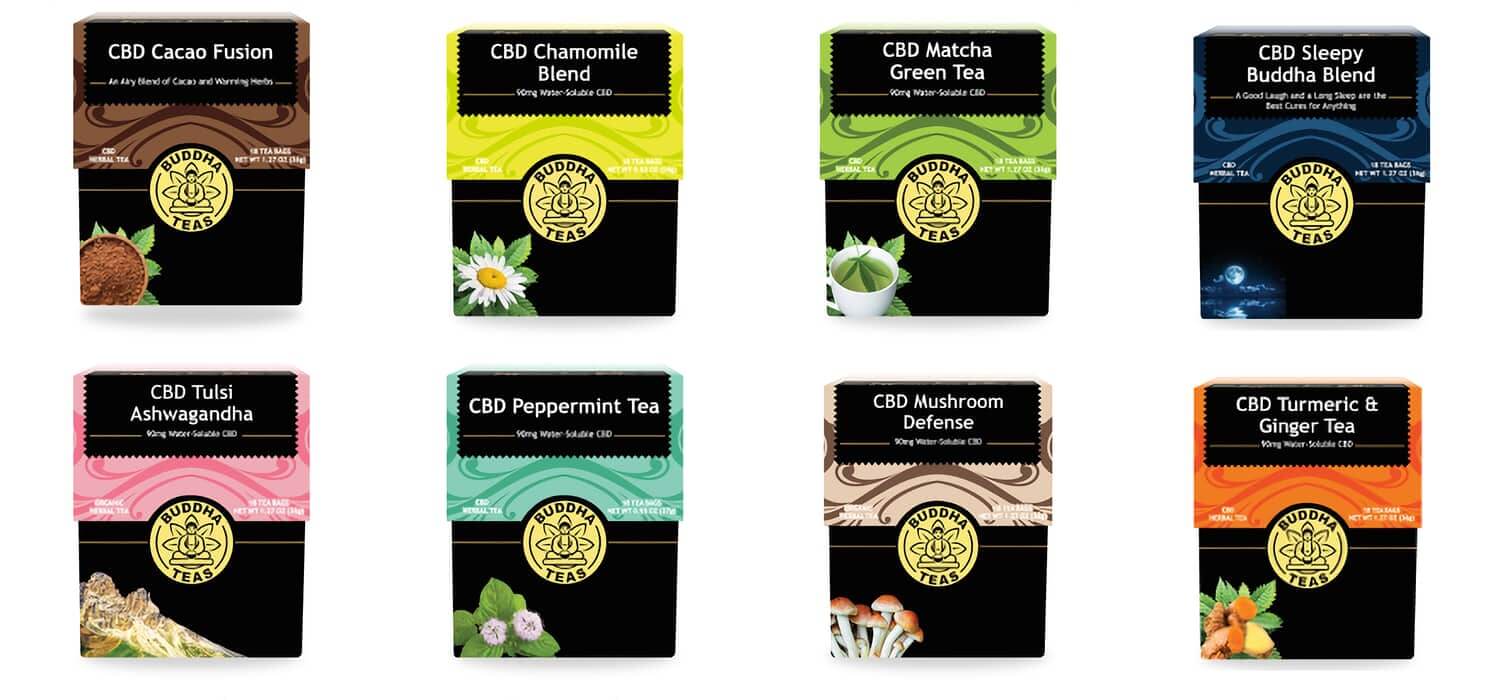 The traditional varieties, black and green, are leading the tea market, and they continue to dominate the segment for a long time. Herbal tea, which consumers have tasted during the pandemic, is also gaining momentum. But tea with cannabidiol has become a real mainstream.
Cannabidiol (CBD/CBD) is a non-psychotic cannabis compound. When added to drinks, cannabidiol has analgesic and anti-inflammatory effects. Recent research shows that CBD holds promise in the treatment of chronic pain and anxiety.
As an ingredient in beverages, cannabidiol has made a massive comeback since 2018, when the Farm Act removed hemp from the legal definition of marijuana in the Controlled Substances Act. This has made some hemp-derived CBD products with less than 0.3% THC federally legal. While the FDA has yet to approve most high-THC CBD products, some of those currently on the market may not be accurately labelled.
Beer with CBD has become mainstream since 2019. CDB began to be added to hard seltzers at the turn of 2020. This time, CBD tea is blowing up the markets.
Cannabidiol tea helps to relax the body and calm the mind, especially before bed, which consumers especially appreciated. Manufacturers offer a variety of tea blends with different concentrations of cannabidiol, made from three types of extraction: decarboxylated hemp, broad-spectrum distillate and isolate.
Consumers are increasingly addicted to functional CBD tea blends in sachets that provide increased convenience of consumption with relative ease of preparation. And some manufacturers claim they are using nanotechnology to make CBD molecules smaller and more bioavailable.
Tea with phytoadaptogens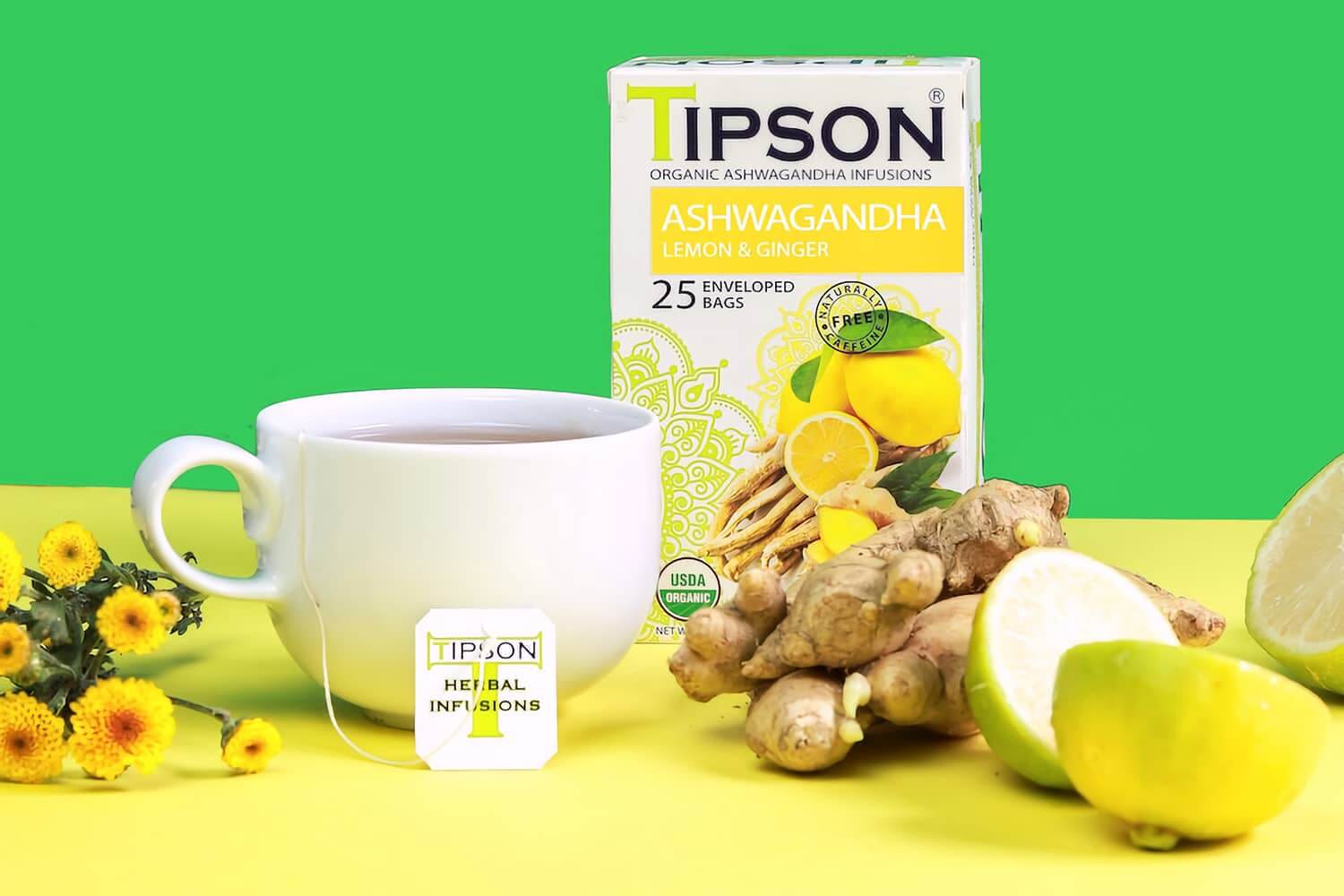 By now, we have all heard of turmeric tea. Over the past three years, turmeric has become the 5th best-selling herbal ingredient behind hibiscus, mint, chamomile, and ginger. This year, turmeric teas should be available in almost every self-respecting store or trendy cafe.
But what have you heard about tulsi, ashwagandha, rhodiola, and maca? Common to all these herbs and curcumin is that they belong to a class of substances of plant origin called adaptogens — substances that can increase the body's resistance to adverse environmental effects.
Ashwagandha (Indian ginseng) helps fight stress
Many of these herbs have deep roots and are used in Ayurveda and traditional Chinese medicine. They are considered a natural remedy for insomnia, various nervous anxieties, stress, depression, indigestion, hormonal disruptions and problems in the genital area.
Look for adaptogens in tea and explore the possibility of adding such beverages to your diet.
Essential oils and teas
Fragrant herbal and flower herbs have been used in tea blends for a long time. Earl Grey, a traditional bergamot oil tea, has been the best-selling tea in the black tea segment for over 100 years.
Green teas are complemented with essential oils based on citrus, orange, lemon or lime. And more powerful essential oils can be paired with black tea and pu-erh, as well as functional herbal blends.
The active ingredients in essential oils, terpenes and terpenoids, are a great way to improve physical well-being. Therefore, it is worth paying attention to tea collections with the addition of essential oils.
Growing consumer tastes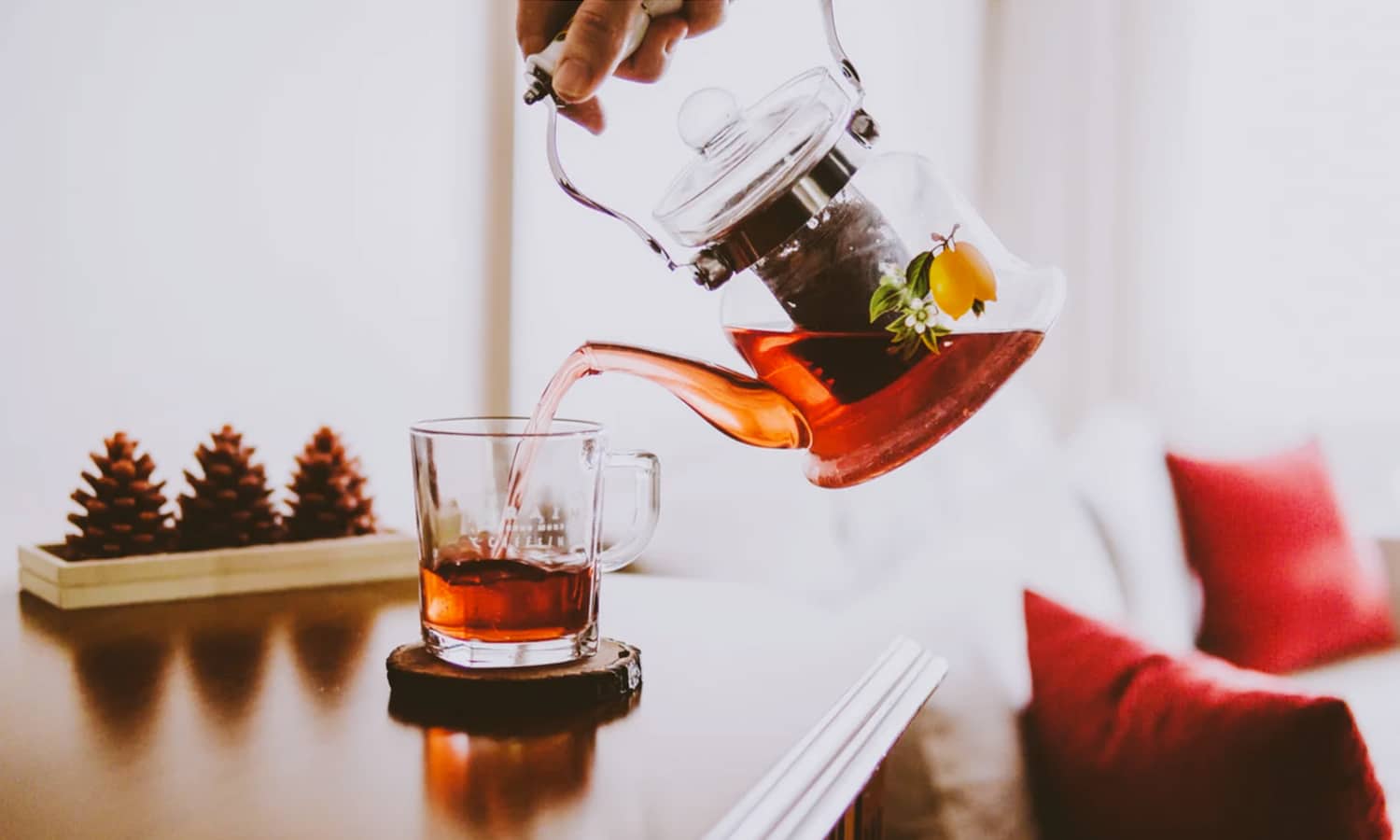 Taste matters. Consumers are no longer ready to put up with "not very tasty tea" and are able to distinguish quality teas from the fine dust of tea bags. The growth in sales of whole leaf tea in recent years only confirms this.
Consumers expect good taste and quality of tea not only in premium formulations. This creates certain challenges for producers, but also opens up many opportunities for tea market players.
Tea lovers prefer those drinks that will give unusual «taste impressions» — premium teas, interesting blends, herbal and fruit mixtures — herbal teas or otherwise «tisanes» — drinks prepared by brewing various parts of plants, teas with spices. Despite the fact that the main consumption is still concentrated on classic teas, experts see the dynamics of growing interest in tisanes.
Nitro tea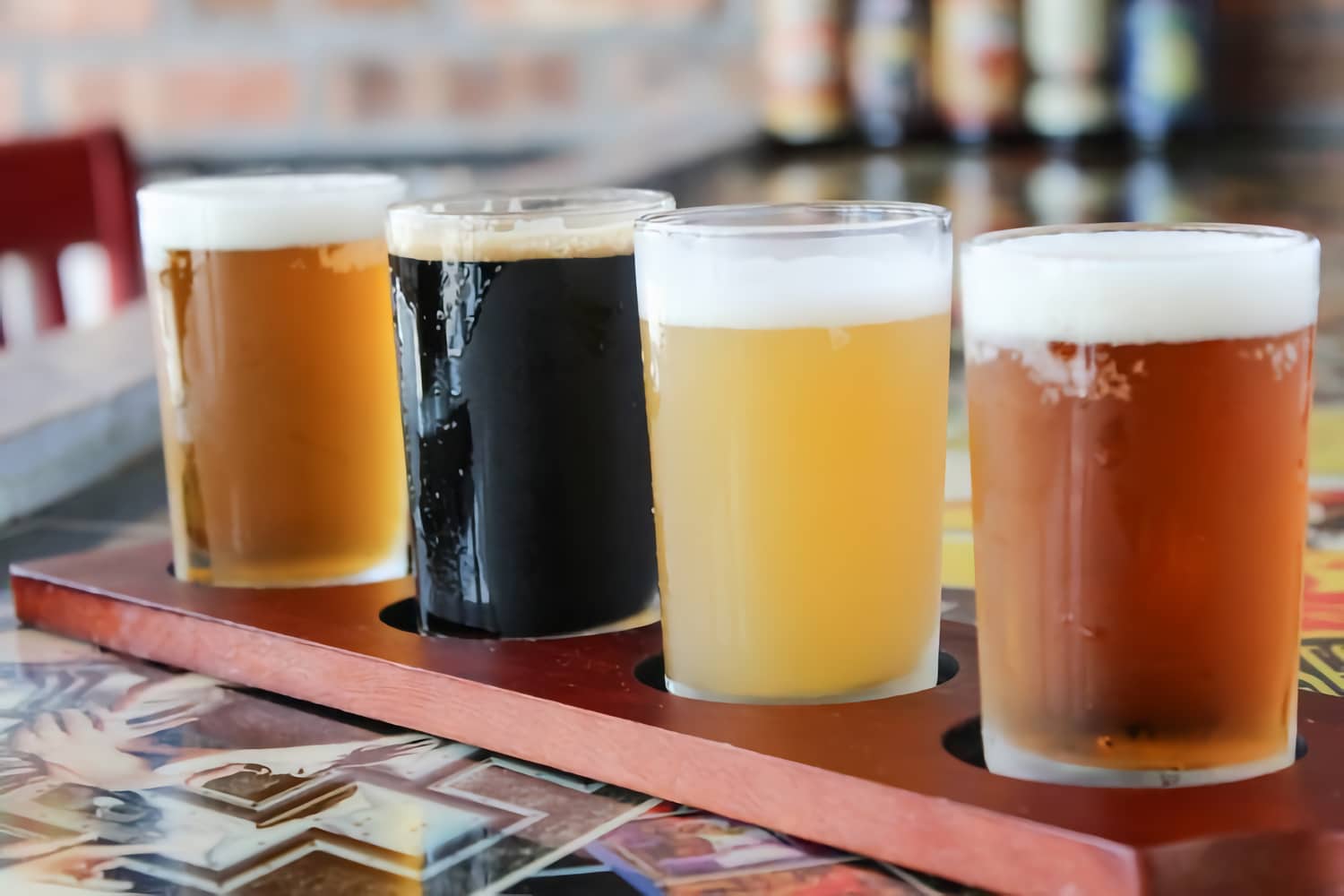 We used to think that nitrogen could only be added to coffee, and we were happy to tell you about nitro coffee in a dedicated review. Now experiments with the addition of nitrogen have reached tea.
A few years ago, nitro tea was first tasted in bars by US residents. This drink guarantees an unusual experience from the consumption of an old product in a new aesthetic. It is served in a bar dish, has a dense foam of small nitrogen bubbles, a delicate and viscous texture.
The addition of nitrogen does not affect the aroma of tea in any way, only its texture changes, and your favorite drink is revealed in a new way. Feels like it is not at all the same as the tea that we used to drink all the time. There is no bitterness and tart notes in it, but there is sweetness and a light creamy shade.
The taste of a carbonated drink depends on the type of tea that was used to make it. The basis can be good tea varieties, special flavored blends or matcha powdered green tea, which is especially good in a frothy form.
Over time, nitro tea found packaging, and left the halls of cafes and restaurants as a completely independent product in the range of ready-to-drink drinks (RTD). At the same time, he absorbed related trends, which gave him more functionality, and, therefore, popularity among consumers.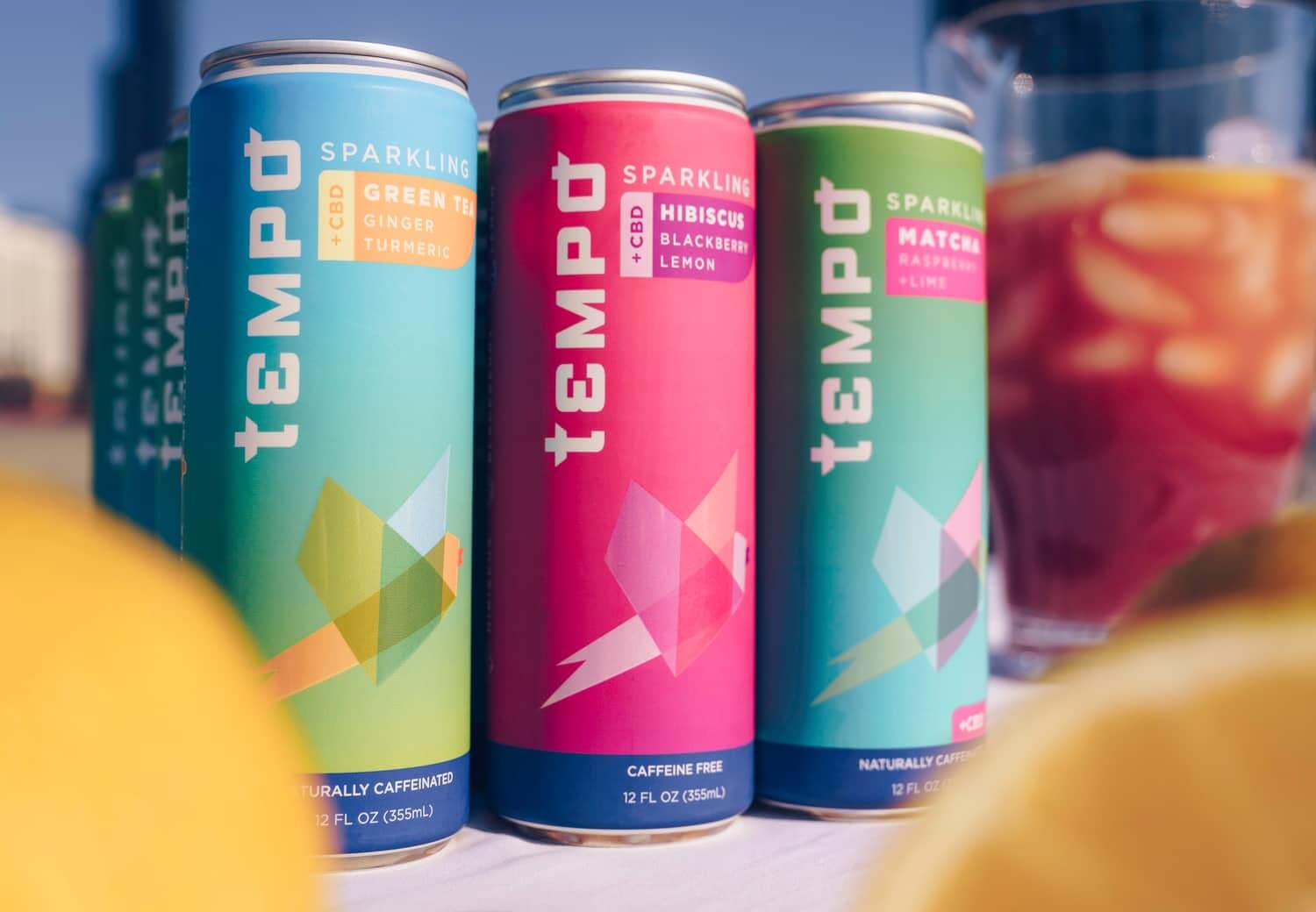 For example, Tempo's green nitro tea offers «an effervescent and invigorating way to jump-start your creative energy.» The naturally caffeinated drink is infused with 25mg of CBD (see #1) as well as real ginger and turmeric, which the brand recently added to its lineup.
The next novelty of the manufacturer is a caffeine-free hibiscus sparkling tisane with the addition of blackberries and citrus fruits. The 25mg CBD SKU is designed for those who want to "relax and recharge."
Available online in 6-packs ($29.99) and 12-packs ($49.99), as well as select retailers in Illinois, Texas, and New England.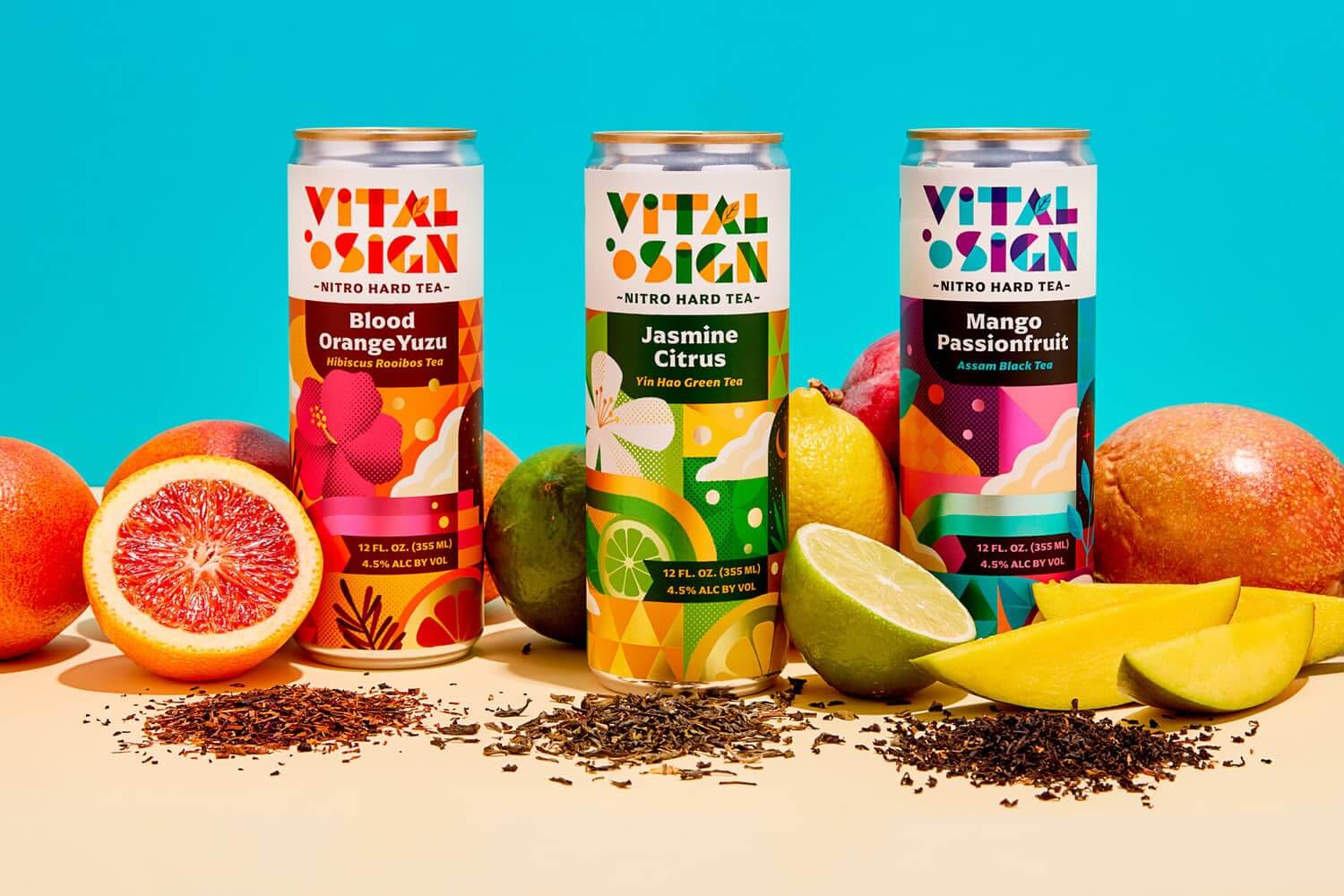 But the cider company Stormalong Cider LLC from Massachusetts has radically developed this theme. The manufacturer launched the first hard nitro tea brand on the market, made from high quality loose leaf tea and real fruits, under the Vital Sign brand. The novelty was produced according to the individual order of the loose tea importer MEM Tea from Boston.
Instead of using cane sugar as the alcohol base, Vital Sign uses fermented and distilled apples and grapes for pure flavor. And instead of using tea powders, extracts and chemically created flavors, Vital Sign combines real teas with real fruits and juices.
Vital Sign's first 4.5% ABV low-alcohol tea nitro teas range from 110 to 120 calories per can and have a good creamy texture without excessive carbonation. There are three flavors: Jasmine Citrus, Passion Fruit Mango and Blood Orange Yuzu.
What to expect from the tea market or Brief conclusions
— The premiumization of tea, including teas with adaptogens, CBD and essential oils, will drive innovation in the segment and will change the face of tea in the next decade.
— Further growth of the tea market will occur due to the improvement of the quality of the product. Manufacturers will increasingly pay attention to raw materials, regardless of the price category of the product.
— Producers are capitalizing on the trend of tea's healthy profile by repositioning their products as a lifestyle element.
— The inclusion of various additives in the form of herbs and spices is gaining popularity, due to the health care trend, which has noticeably increased during and after the pandemic, expanding the range of herbal varieties — tisanes, releasing new sizes and packaging formats.