McDonald's spreads «endless love» in the U.S. 
On Friday, January the 1st, the fast-food chain launched a new ad campaign by Leo Burnett that focused on loving, not hating, and emphasises its long-running slogan «I'm lovin' it.»
The 2014 was not the most successful year for the company in the U.S. in terms of profits. As Chicago Tribune reports, the sales in the American market had been continuously slumping in 2014, while the November's sales figures appeared to be the worst in more than 13 years.
Meeting the expectation of customers to know more about the origin and ingredients of the foods served, the new ad campaign states the transparent and honest «farm-to-table» principles earlier tapped by McDonald's competitors—smaller, «fast-casual» food chains.
Samsung helps autistic children communicate better
The Korean tech giant starts the year 2015 with a worthwhile social project. In partnership with researchers and doctors from Seoul National University and Yonsei University, as well as with digital agency Cheil, Samsung has developed a new smartphone app «Look at Me» that is supposed to help autistic children to recognise people's mood, remember faces and take photos of people expressing different emotions. The team behind the project reports that after 8 weeks of testing, 60% of participating children showed an improvement in making eye contact and recognizing emotions.
Coca-Cola, Aldi and Tesco support  government children's health programme in the U.K.
In attempt to gain a «healthier» image in the UK, the sweet soda flagman Coca-Cola along with retailers Tesco and Aldi have joined a government-funded health programme Change4Life Sugar Swaps aimed to reduce consumption of sugar by little children.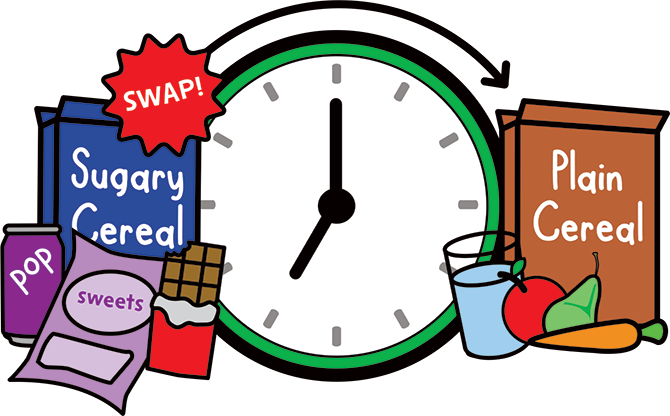 The multi-platform campaign that runs across TV, radio, Internet and outdoor locations in 10 British cities, teaches parents to swap sugary desserts with low-calorie yoghurts and synthetic sweets with plain raw cereals.
To promote healthy lifestyle in Britain, Tesco removed sweets from checkouts across all of its stores in the UK earlier in 2014.
Mercedez-Benz develops «mobile living rooms»: the concept of driverless luxury cars
Capitalising on the popular trend of «Internet of things» and ubiquitous connectivity, the car maker this week has announced plans to create a luxury self-driving vehicle positioned as a «mobile living room.»
The prototypes were unveiled at the CES conference in Las Vegas this week.
PepsiCo launches new eco product in Brazil—a flavored water Drinkfinity
PepsiCo targets consciously-minded Brazilian millenials with a new product, Drinkfinity. This natural flavored water's core innovation is its sustainable reusable packaging consisting of flavor pods that are inserted into the bottle. With this new product, PepsiCo is entering a growing category of DIY functional «water enhancers.»