While augmented reality, hybrid cars and m-commerce apps were in spotlight back in 2009, the following year showed even bolder innovations. In 2010 research and development teams of global companies were primarily focused on finding new ways to make this world greener and facilitate more efficient informational interchange.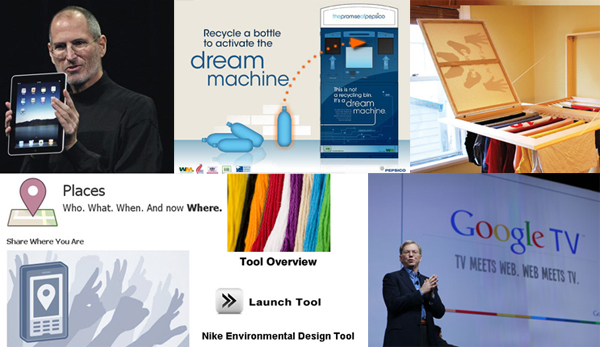 Apple Inc. with a range of new iProducts, Google with its TV and PC-to-Phone calls, and Facebook with a bunch of new exciting updates on easier web communications, became absolute leaders in the information technology industry. Several environmental initiatives, introduced in 2010, will certainly make a huge impact further in 2011 ( Nissan, Levi's, Nike, PepsiCo and others).
Below are 14 champion projects and technologies, which will make the world a better place in 2011.
We have split 14 initiatives into four main categories, each containing from two to five brands' most remarkable projects of 2010. Most probably, the concepts behind these technologies lurked in the background in back in prior years, and they are sure to be only improved and enhanced furthermore. We can't say for sure what will be there tomorrow, but we can look back and explore what we have had this year and—maybe—get inspired to devise some groundbreaking technologies for tomorrow.
Information Technologies

1. Apple iPad
No doubt, (our apologies to all Apple nihilists beforehand) Apple Inc. is the inarguable leader in innovations, which literally change our times. Just one magic word—iPad—shook the world and changed the way we read e-books and surf the Internet once and for all. This one revolutionary device triggered a new niche in the computer industry and set the pace for the tablet mania,  as well as global roll out of numerous "iPad-killing" offers from IT companies like Dell, Samsung, LG etc.
Not to mention the emerging myriad of new apps for iPad, which became a must-have component in virtually any digital and e-commerce strategy out there.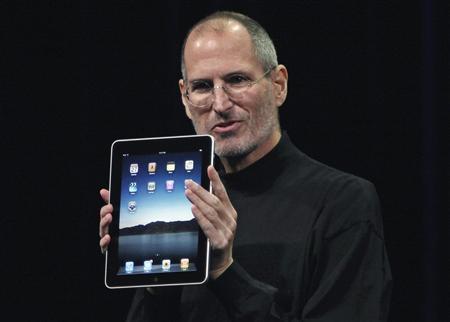 2. Apple iAds
Yet another brilliant innovation, which opened new horizons for mobile advertising—is the iAd by Apple, reffered to as "rich media ads," a "revolutionary new platform for engaging consumers" due to its enhanced targeting, creative user experience and robust effect measurement.
3. Apple iPhone 4 Facetime technology
Yesterday you dreamt of it, now you have it—the opportunity to see the person live on a mobile phone, while talking, the new iPhone4 feature called Facetime.Thus, Facetime technology, introduced by Apple in 2010, is No3 tech innovation in our chart.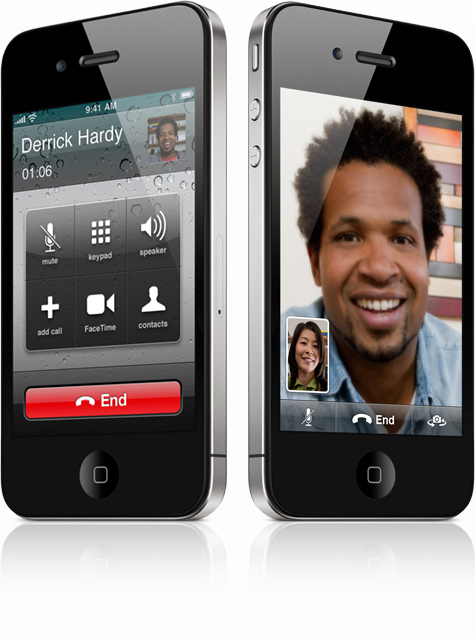 4. Google TV
Another IT challenger — Google Inc. — showed great results in all of its services and products development. But let us emphasize the one, which made web meet TV and vice versa. It is called Google TV technology, introduced by Google together with Sony back in May 2010. Let's say, "Sony Internet TV" is now a hands-on reality.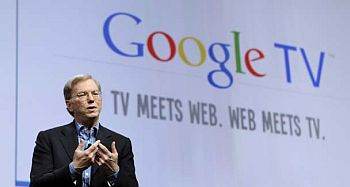 5. Google PC-to-Phone calls
In addition, the company launched the Gmail PC-to-Phone Calls service, which offers an opportunity to make free calls any to any landline or mobile phone directly from the Gmail inbox. So far, you can make free calls to US and Canada phones, and to have a voice conversation with other countries, you pay strikingly less than with another leading internet telephony provider.
6. The Times —100% paid-subription offer
We expected it earlier and in 2010 we faced it: News International, operated by Rupert Murdoch, introduced this July the first ever 100% paid-subscription online media. www.thetimes.co.uk and www.thesundaytimes.co.uk ( online versions of The Times and Sunday Times, respectively) are now available exclusively by subscription. High quality content is not free any longer — we are confident this trend will gain its momentum in 2011.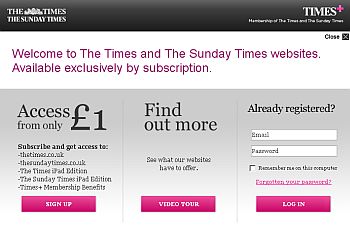 7. Facebook Places—geo-location service
This summer, Facebook has connected both online and offline worlds in launching a new geo-location service dubbed "Facebook Places". Despite controversy regarding its alleged privacy violation, the new add-on wasn't removed from the plate. The service allows to inform your friends on FB about where you and your buddies are at the moment, as well as learn more about discounts in the local stores. Places is currently available in a few select countries (including the US, UK and Japan) with many more on the way.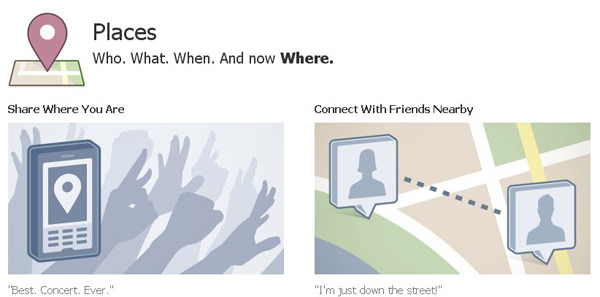 Green Wheels
8. Nissan all-electric car
Nissan Leaf. This first mass-produced fully electric all-electric vehicle was named '2011 European Car of the Year' even before it became available for purchase. The product went on sale in the U.S. and Japan in mid-December, with the West European launch slated for early 2011. To promote the auto, brand teamed up with Neil Armstrong, shot a story about global warming and released an interactive educational book for kids.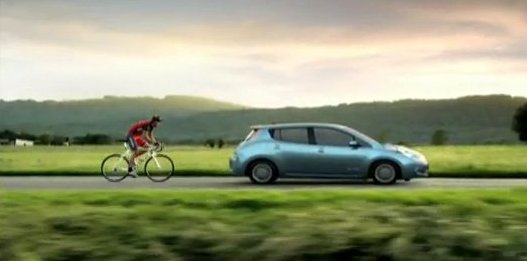 9. Volkswagen sewage-powered car
While Nissan chooses electricity as the 'fuel', a Volkswagen Beetle car was turned into a car running on… sewage. The project was developed by the Wessex Water company in the West Country, the UK, and is not tied to the car manufacturer directly—yet. The Bio-Bug is not the innovation in the strict sense of this word, as long as in Sweden, more than 11,500 autos already run on methane produced from sewage. But it's quite a new trend in Britain, and is sure to be promoted across the world soon.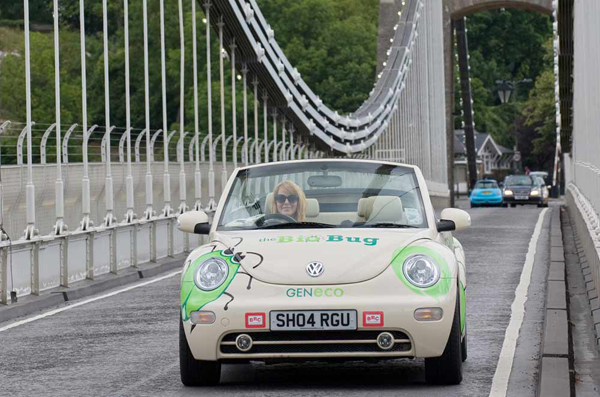 Eco Clothing
10. Levi's concept 'Care to Air'
This summer, Levi's has launched a competition dubbed 'Care to Air,' encouraging its fans to share their methods of eco-friendly washing and drying jeans. Strictly speaking, the entries submitted to the competition were not developed by the brand's team, but—who knows—maybe they would never be presented to the public and inspire others, even Levi's competitors.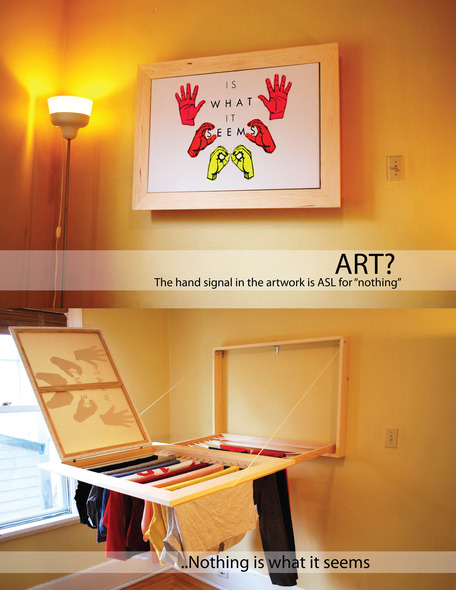 11. Nike's 'Environmental Tool'
Nike, well-known for its cutting-edge sportswear, has released 'Environmental apparel design tool,' which enables other manufacturers of the industry to measure their impact on environment. To find out how green the sneakers or tees are, just enter the required data about content of the fabric.

Recycling

12. PepsiCo's Dream Machine
This April, PepsiCo presented its innovative Dream Machine, which helps to recycle bottles and cans and receive reward points for this. The idea has been in the air for years, and many brands have used the idea of giving goods to those who recycle. The PepsiCo's project is one of the well-thought recycling initiatives as long as the Dream Machine kiosks are "computerized receptacles that include a personal reward system that allows consumers to collect and redeem points for each bottle or can they recycle in the kiosk."
13. Coca-Cola's Reimagine Beverage Container
In November, Coca-Cola launched a similar environmental project, a kiosk which accepts not only company's soda plastic containers, but the rest of packaging of this kind as well. Just like it is with PepsiCo's Dream Machines, these containers can be spotted only in the U.S.—the pilot Reimagine Beverage Container center appeared in Texas, with more to be presented across the country next year. The main advantage of the center it that it crushes the packaging on site.

Eco-friendly Packaging
14. Procter & Gamble's renewable recycable material
In mid-August, Procter & Gamble announced its plans to use renewable, sustainable, sugarcane-derived plastic on selected packaging for Pantene Pro-V, Covergirl and Max Factor. The renewable recyclable material will be used for manufacturing packaging for these brands quite soon. The company is planning to roll out the project globally over the next 2 years, with the first packaging of this kind to appear on shelf in 2011.